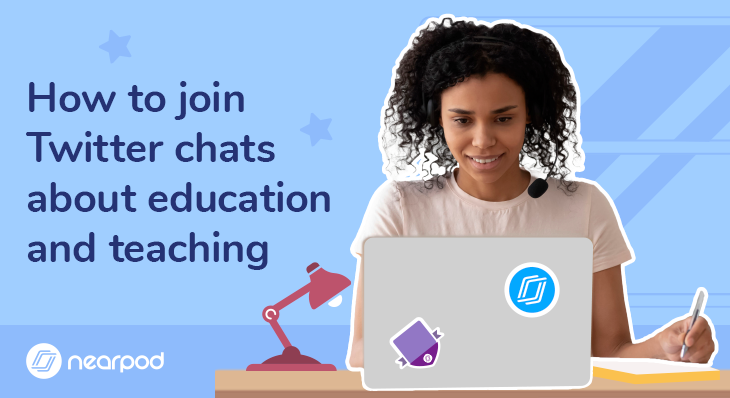 How to join Twitter chats about education and teaching
What is a Twitter chat?
A Twitter chat is an online conversation under a specific hashtag (i.e., #NearpodChat) on Twitter. Participants engage and discuss various topics with each other at a scheduled time. They're are a great way to network, share ideas, and build connections.
What are the benefits of participating in education Twitter chat?
Educators can use Twitter as a great resource to network and connect with each other worldwide. Twitter is home to great conversations among educators where they can discuss education and teaching topics and ideas.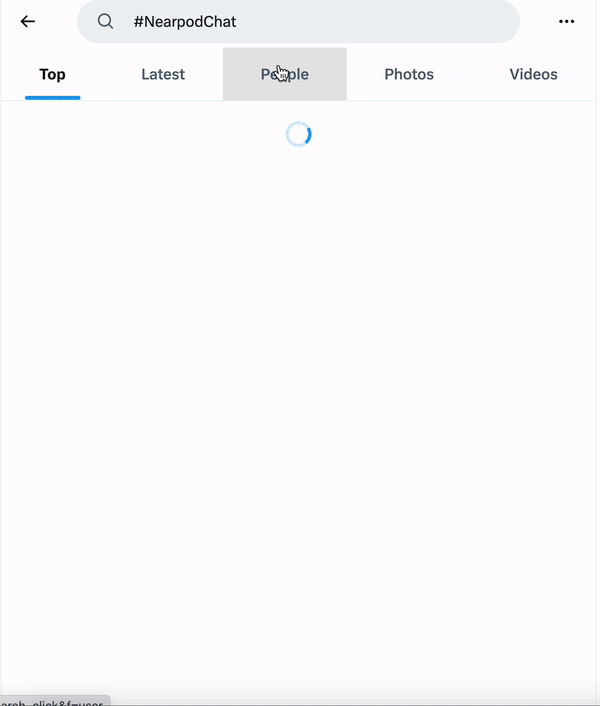 Here are some of the main benefits for educators to joining Twitter chats:
Networking opportunities with educators worldwide
Grow your personal learning network (PLN)
Collaborate on new educational ideas
Share and access helpful resources
Learn new teaching strategies and lesson ideas
Build meaningful connections with educators who understand you
Overall, these chats help build community, especially in education. You will gain a lot from this experience if you truly treat it as conversation, "like" other participants' responses, and ask them questions. Retweet responses that you really resonate with. Don't forget to follow everyone after so you can stay in touch and grow your PLN!
If you want to explore more ways to grow your PLN and join educator communities, click below!
What is the #NearpodChat?
The #NearpodChat is a Twitter chat for educators to share their experiences and ideas, grow their PLN, and learn from other educators around the world. Explore past #NearpodChat conversations here.
Follow us @nearpod on Twitter to be the first to know about future chats!
List of education Twitter chats to join
#SELChat
#LangChat
#EdChat
#EduChat
#EdTechChat
#ElemChat
Twitter chat etiquette and helpful tips
1. Introduce yourself
Every networking opportunity starts with an introduction! When you first join the chat, make sure to introduce yourself properly to the participants. Feel free to include relevant details such as your role, where you reside, or a fun fact! Make sure your Twitter bio includes up-to-date information that you're comfortable with others viewing. If your main goal is networking, include links to your website or LinkedIn.
2. Follow the rules
Every Twitter chat has its own set of rules. It's important to always use the hashtag in every tweet you want to be viewed during the chat. This is the only way participants can see and engage with your tweet. If you're replying to someone's tweet, make sure to click the reply button, write your tweet, and include the hashtag. Some chats, like the #NearpodChat hosted by Nearpod, also require you to include specific text (I.e., "A1" for your answer to question 1) indicating which question or topic you're discussing or responding to. That way, all participants can follow along with the chat.
Online chats will have a host or moderator. This person asks questions or starts discussion topics. The moderator often starts the chat by asking you to post your name, position, and school district. Once the introductions are made, it's time for questions and answers.
3. Navigate conversations
To manage the many notifications, it is helpful to open the #NearpodChat in one tab and another tab open with your "Notifications." This will allow you to see the questions and answers in one tab and see people's responses to you in the "Notifications" tab. When looking at the hashtag, click on "Latest" to see people's responses in real-time.
Another option is a tweeting tool called TweetDeck. Tweetdeck is one of the most popular desktop management systems for tweeting because it adds extra columns, making it easy to filter and keep up with conversations using the columns.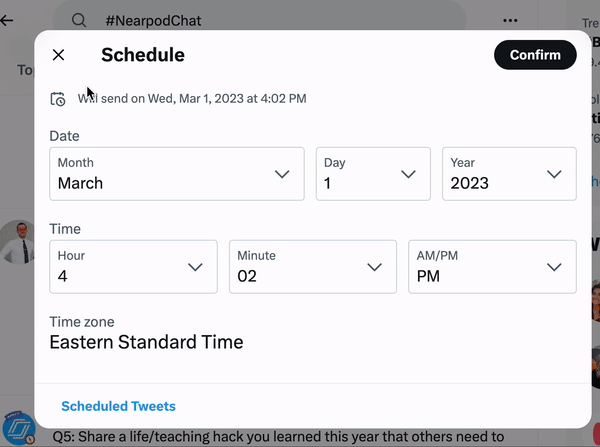 If you're having a busy day and can't make it to the chat but still want to participate in sharing your ideas and response, you can use Twitter's "Schedule" tool to set a time and date for specific tweets. This strategy is helpful if you can access the questions and schedule beforehand. However, we recommend joining live to get the full chatting experience and networking with other educators!
4. Be kind and have fun!
Remember to always be kind and respectful to the participants. Don't be afraid to show your personality and have fun! Not only are Twitter chats a way to network, but it's also a great way to build friendships. You'll be chatting with educators around the world who understand what you experience day to day in your school and with students. So sit back, grab a snack, play some music, and start chatting away to join an inspiring community of educators!
5. BONUS TIP: Follow Nearpod to join the next #NearpodChat!
We're so excited for you to use these resources and tips! If you're interested in joining the #NearpodChat, follow us @nearpod on Twitter to be the first to know about the next chat.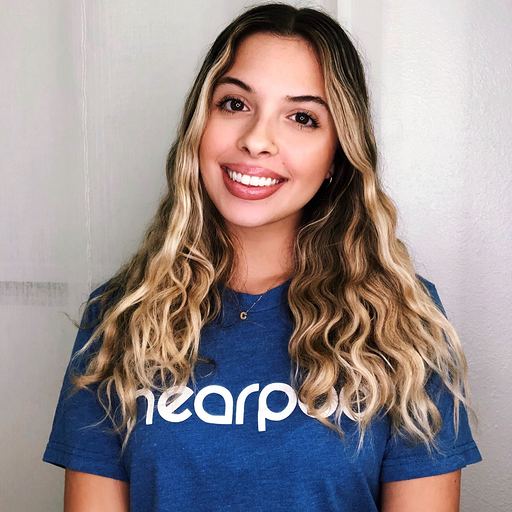 Carol Chinea is a Marketing Associate at Nearpod.