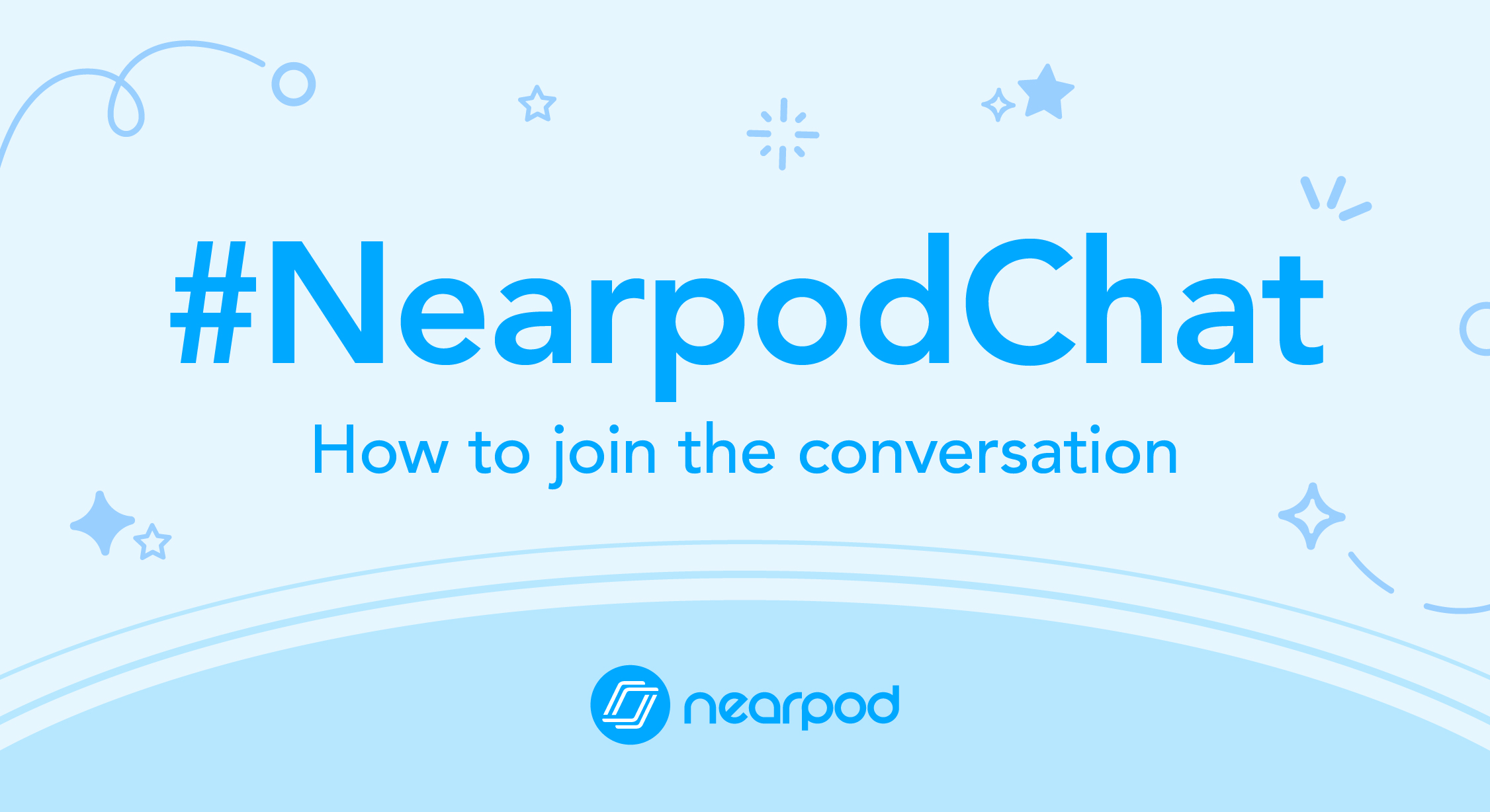 #NearpodChat: How to Join the Conversation
Some of you may be new to Twitter and wonder, What is a Twitter Chat or What is a #NearpodChat?
#NearpodChat is a weekly chat on Twitter that takes place every Wednesday at 8:00 pm EST which covers topics applicable to all grades and subjects.
To find the chat, open Twitter and then you can search for "#NearpodChat."  
This will bring you to the "Top" posts from that hashtag.  Click on "Latest" at the top and then you can follow along with the chat.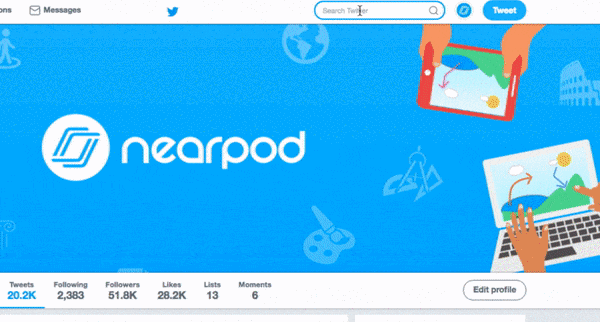 Twitter Chat Basics
The Twitter chats take place by using a designated hashtag and often meet on a regular basis, such as at 8:00 p.m. every Wednesday.    
Twitter chats will have a host or moderator.  This person asks the questions. The moderator often starts the chat by asking you to post your name, position, and school district.  Once the introductions are made, it's time for questions and answers.
Learn how to participate in Nearpod's weekly Twitter Chat's in this post by @JamesReedH!
Click To Tweet
Twitter Chat Etiquette
The moderator will post a question.  The first question is abbreviated "Q1." To answer that question, you would tweet A1: (your answer) and include #NearpodChat in your answer.  If you are tweeting from the #NearpodChat tab, it should automatically appear in your tweet. You would then read through the other answers to Q1.  The host or moderator will then post the next question, Q2, then you can respond to that question with A2. Most chats will have 6-8 questions and will last about an hour.  
Q5: How can students use VR to visualize and plan life beyond their K-12 education? #NearpodChat pic.twitter.com/NQqVLxXITn

— Nearpod (@nearpod) December 13, 2018
You will gain a lot from this experience if you truly make this a chat. Like other participant's responses. Ask them questions. Retweet responses that you really resonate with. Don't forget to follow everyone after so you can stay in touch and grow your PLN!
Twitter Chat Helpful Tips
To manage the many notifications, it is helpful to open the #NearpodChat in one tab and another tab open with your "Notifications."  This will allow you to see the Questions and Answers in one tab and see what responses people may have in the "Notifications" tab.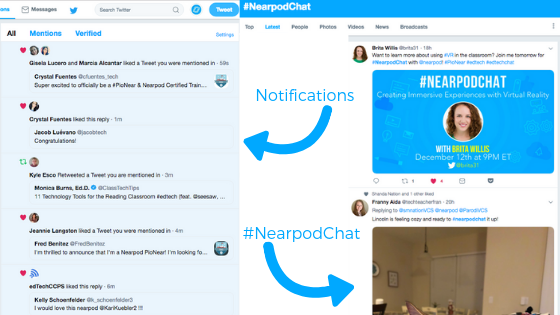 TweetDeck
Tweetdeck is one of the most popular desktop management systems for a Twitter Chat because of its ability to add extra columns make it easy to filter and keep up with conversations using the columns.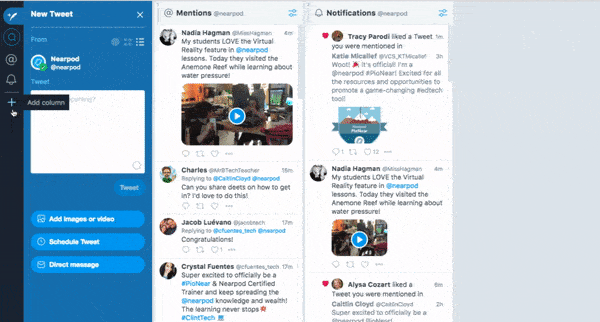 One of the coolest things about a #NearpodChat is that you will be able to expand your Personal Learning Network or PLN by following other people involved in the chat.  
In order to avoid missing a #NearpodChat, consider adding it to your calendar on Wednesdays at 8:00pm ET.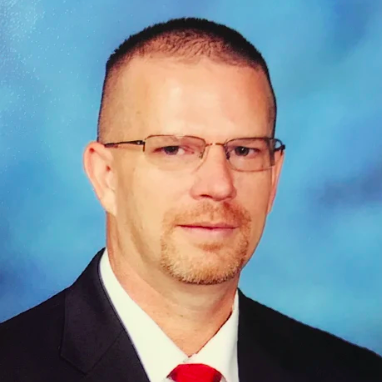 James is a Technology Integration Specialist at Holdrege Public Schools in south-central Nebraska.  He is a Nearpod PioNear and loves to share Nearpod with students and teachers.