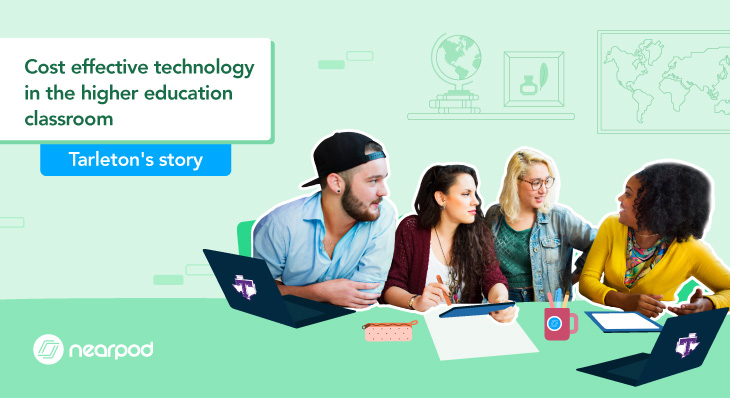 Cost effective technology in the higher education classroom
Technology in the classroom is not new to higher education with smart boards, student response systems, flipped classroom simulations, and now every student seems to have a laptop open between them and the professor during lectures. Despite computers in the classroom, it continues to be a challenge to understand the extent to which students are engaged during lectures or distracted with their devices. Moreover, with the proliferation of educational technology options, it can be daunting for colleges and universities to discern which solutions will improve student engagement for improved student learning outcomes.
It is no surprise that technology has evolved tremendously over the last few decades. Each year, higher education instructors are met with new ways to enhance their classroom experience with technology. Dr. James Gentry, a professor and director of instructional development and course design at Tarleton State University (TSU), remembers when he was excited for his classroom chalkboard to be upgraded to a dry-erase board. In the 1990's, it was a big deal for a school to have its own computer lab or for a classroom to have its own dedicated computer.
Another major advancement in educational technology was the introduction of student response systems, such as clickers. Clickers are also an additional cost that most college students are expected to foot the bill for. In the early 2000's, clickers started to gain popularity across the United States. Clickers were introduced to the higher education classroom as a way to track student attendance, increase engagement, and assess students' knowledge of the content they are studying. This was especially appealing to instructors who were lecturing to large groups of students. Clickers made it easy for these instructors to track who was showing up for class and gauge student understanding.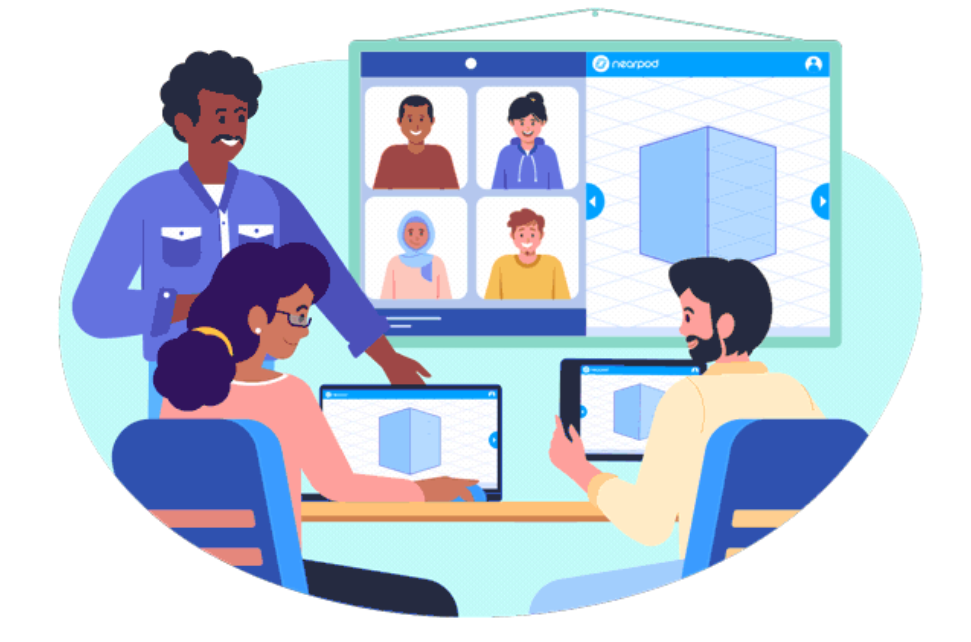 "Now that students have their own devices, your classroom is the new computer lab."
Nowadays, students enter classrooms with their own technological devices ranging from cell phones to tablets to laptops. Today, it is estimated that over five billion people own a mobile device compared to the 97 million people who owned one in 2000. By selecting products that work with the devices students already own, both schools and students are able to save money. Dr. Gentry helps reduce students' cost of course materials by using Nearpod because it is free for students to use. While there are many benefits to using the Nearpod platform in the higher education classroom, one of the Nearpod features he and his colleagues at TSU first found to be appealing was Nearpod's ability to replace the traditional classroom response systems, such as clickers. Just like clickers, Nearpod can instantly capture student responses in real-time. Nearpod also allows instructors to pose questions in a variety of formats, from multiple choice to polls to open-ended responses.
Dr. Gentry noted that Nearpod does everything a clicker does and so much more. As many colleges and universities adopt new approaches to instruction, such as HyFlex learning, where students have the option of attending classes in-person or online, Nearpod makes it easy to take attendance, track student engagement, and assess student understanding no matter where learning takes place. In addition to using Nearpod for formative assessment and to increase classroom engagement, Dr. Gentry is able to create his own content relevant to the course curriculum. Being able to get real-time feedback from students also helps him quickly identify how well students are grasping the concepts they discuss during lectures. In addition to these features, Nearpod is different than the typical student response system because it features:
Dr. Gentry feels that Nearpod is much more cost-effective and has better features than similar products on the market. Nearpod's partnerships with companies such as Google Slides and Nearpod's ability to integrate with Learning Management Systems and other platforms were huge selling points for him.
And the best part for Dr. Gentry's students? They don't have to purchase anything in order to use Nearpod since it is compatible with the devices they already own!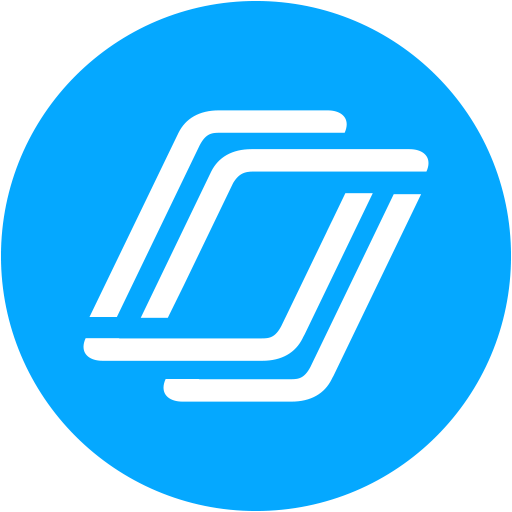 Nearpod's award-winning platform is used by thousands of schools around the globe, transforming classroom engagement.