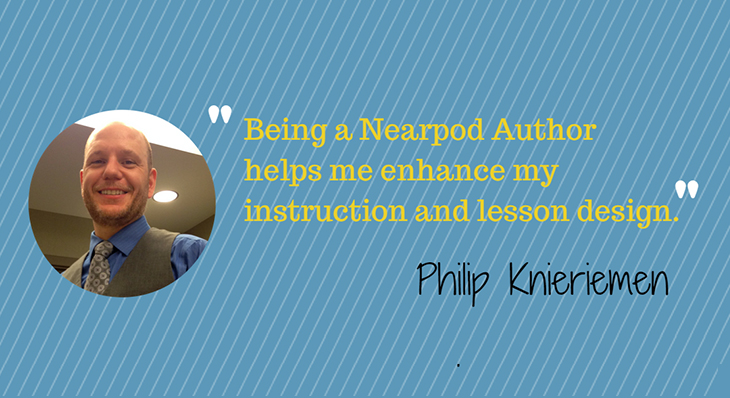 For Teachers by Teachers: The Nearpod Authors Program, Part 2
Nearpod Authors create, share, and sell their original, high quality and standards-based Nearpod lessons in our online Content Store.
Nearpod Authors are: creative and skillful K-12 educators with experience developing educational content, and designing and teaching with Nearpod presentations.
Nearpod Authors benefit by: making extra income for their published content, extending the impact of their teaching to other classrooms, receiving feedback from other teachers, and honing their craft.
Meet some of our Authors:
Philip Knieriemen is High School Math teacher with a Bachelor's Degree in Math Education, a Master's Degree in Educational Leadership, and nearly 15 years of experience teaching mathematics, from Pre-Algebra through Calculus. Knieriemen strives to use inquiry-based learning along with effective technology integration to support deeper student learning and believes that using multiple representations is essential in helping students of all learning styles to see meaning and connectedness within mathematical topics and processes. For Knieriemen, the best part of being a Nearpod Author is that "it challenges me to be creative in designing engaging, dynamic lessons!" Read more here about how creating Nearpod presentations and being a Nearpod Author has helped Knieriemen evolve not only his lesson design, but also his teaching practice.
Mara Merly Delgado is an Elementary Social Studies and Math Teacher, with experience teaching across the core subjects at the elementary level as well as middle school history. Delgado is passionate about engaging students in interactive lessons and the power of feedback. She says, "I think the best part of being in the Authors Program is the ability to share exciting and engaging lessons with other teachers. It is also an opportunity to share the excitement Nearpod presentations bring to students with others." Find Delgado's Nearpod presentations here in the Content Store.
Kimberly Sara Simpson is an elementary education with a Bachelor's Degree in Early Childhood Education, a Master's Degree in Education in Curriculum and Instruction, an Educational Specialist (Ed.S.) Degree in Educational Leadership, and 17 years of experience working with students from Pre-K through 8th grade. Simpson believes that "children become what we believe they will be, therefore, I always strive to instill a sense of purpose in my students. Having them to know their worth and take ownership in their success is priority one." For her, the Nearpod Author's program "pushed me to do more with Nearpod in my classroom. I love being able to share my creations with other educators around the world." Find Simpson's Nearpod presentations here.
Reach new students with your Nearpod lessons, build your portfolio, and join our passionate and talented Nearpod Authors by submitting your application to the program today!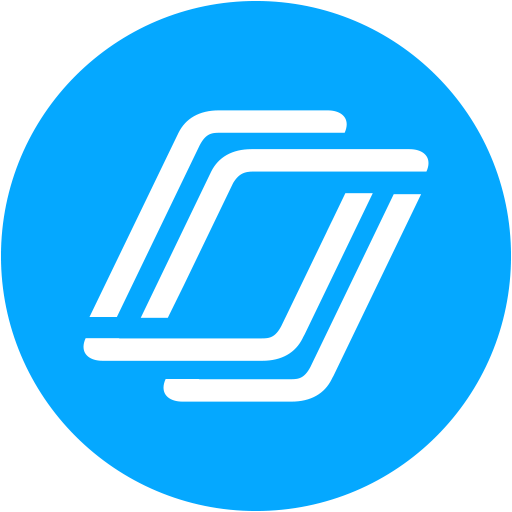 Nearpod's award-winning platform is used by thousands of schools across the country, transforming classroom engagement.