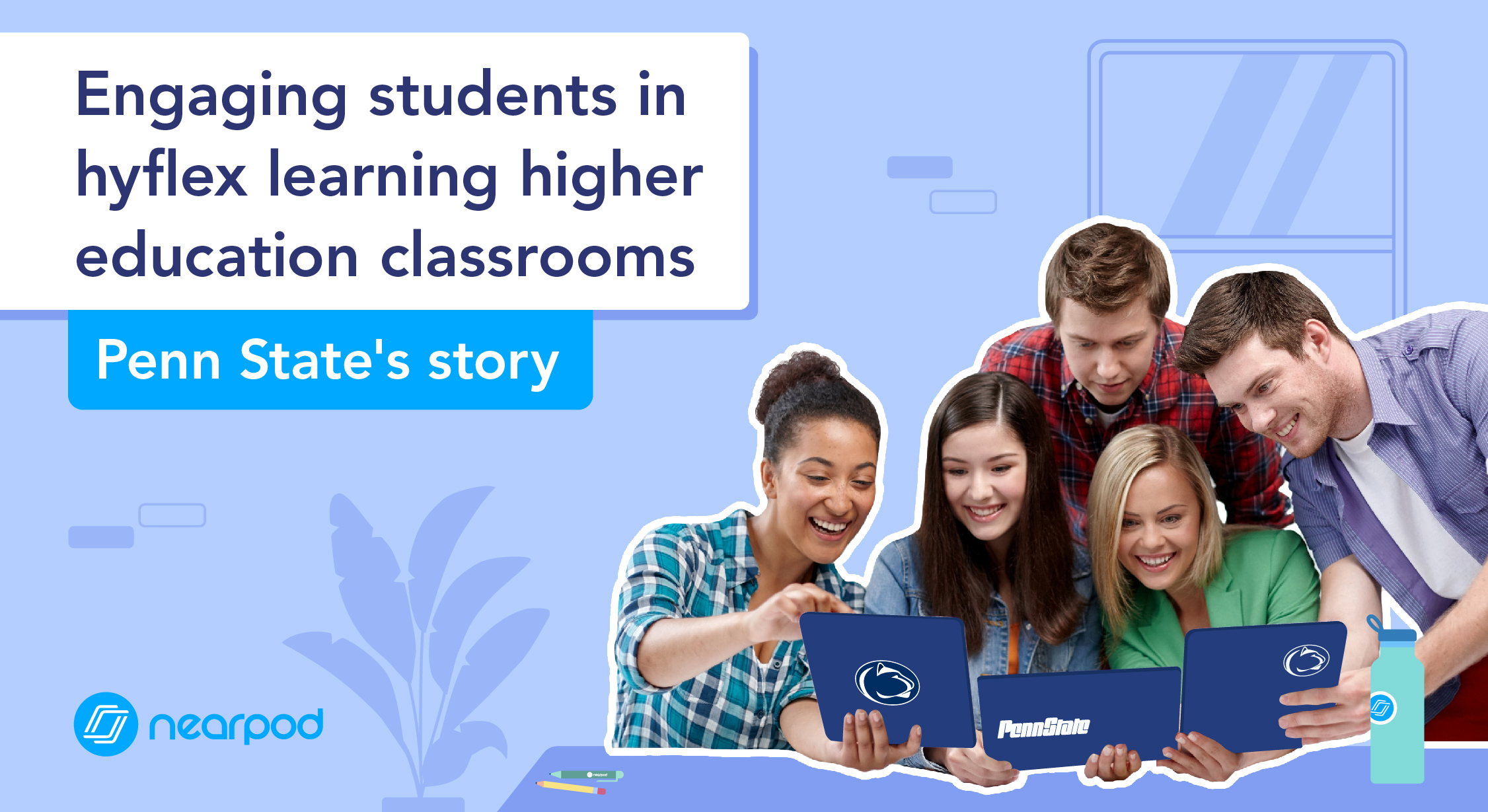 Engaging students in hyflex learning in the higher education classroom
When Dan Mallinson, an assistant professor of Public Policy and Administration at Penn State University, first learned about Nearpod in the Spring of 2019, he saw endless opportunities for his students and his instructional approach, especially when his classroom switched to a HyFlex learning environment. He also leads a faculty learning community that explores educational technology programs that will enhance the student experience at Penn State. Dr. Mallinson works with both undergraduate and graduate students teaching social science courses such as American Government. His class sizes range from eight students to as large as 50 students. Dr. Mallinson has used Nearpod for both in class instruction and most recently, HyFlex instruction.
HyFlex instruction is a combination of in person instruction and online learning. Students learning online may participate live through video conferencing or watching a recorded video of the instruction. This method of instruction recently became popular among schools across the country due to the pandemic. Universities, which typically have larger class sizes, looked to this method of instruction as a way to continue to safely educate their students. One benefit to HyFlex learning during the pandemic was that it reduced class sizes. HyFlex classrooms allow for part of the class to be physically distanced from one another in the classroom while another group of students learns remotely.
Dr. Mallinson began implementing Nearpod in the Fall of 2019. He was both curious and hopeful that the platform would increase student engagement in his classroom. With class sizes averaging around 50 students, he believed the platform would allow him to customize content to meet the different needs of his classes and students. He found that the tools and features in Nearpod allowed students to freely share and communicate their ideas. He also noticed that Nearpod made it easier for students to collaborate with one another. Real-time insights delivered in the platform allowed him to assess how well his students were comprehending the information he was teaching based on their responses and engagement through Nearpod activities.
Nearpod's platform makes it easy for him to streamline all types of content into one place. Dr. Mallinson uses Nearpod to design his own lessons and embed important videos and links to enhance his curriculum and keep his students up to date on current events. He uses videos from social media platforms such as YouTube and Nearpod's weblink feature to integrate URLs from various websites.
In addition to using video and website integration, Dr. Mallinson discovered that the collaborative tools that promoted discussion and sharing of ideas within the platform were beneficial to his students. Like most classrooms, Dr. Mallinson has a combination of students who are very vocal and some who are less talkative during discussions. By allowing students to communicate their opinions and thinking through Nearpod, he found that even his most quiet students were given the opportunity to have a voice in his classroom.
"Nearpod allows all of my students to have a voice in the classroom."
Flash forward to the Spring of 2020. Dr. Mallinson found himself looking for ways to adapt his classroom for remote learning. Nearpod has become an integral tool for that. He already knew that utilizing Nearpod allowed him to quickly assess student understanding through the interactive lessons, interactive videos, gamification, and activities. One of the most beneficial aspects of Nearpod was that it allowed him to continue to hold meaningful discussions with his students, even while they were not physically in the classroom.
Eventually, Dr. Mallinson had to adapt his instructional model again. During the 2020-2021 school year, Dr. Mallinson continued to use Nearpod as his classroom instruction changed to a HyFlex classroom. This meant that only half of his class was physically present in the classroom at one time. The other half of his students would work remotely from their homes. He found that Nearpod allowed him to continue to have students collaborate together whether they were physically in class or on Zoom. His students were able to continue to share their ideas and respond to questions by using Nearpod's lesson activity features. Nearpod activity features such as polls, open-ended questions, and Collaborate Boards help him continue to engage with his students no matter where they were located.
"Using Nearpod in a HyFlex classroom made it easier to engage students both in the classroom and on Zoom."
Dr. Mallinson describes himself as someone who is passionate about correctly implementing technology in the classroom. Recently, he wanted to investigate how the use of technology in the classroom affected student engagement. He discovered that students were more likely to share ideas, ask questions, and interact with their peers when Nearpod was incorporated into their curriculum. He observed that the classroom discussions that took place within Nearpod gave his students a space to share ideas on how to create change in the world and problem solve.
Through discussions his students had within Nearpod, he noticed that his students felt more inspired to take more active roles in their communities at the local, state, and national levels.
About Daniel Mallinson:
Daniel Mallinson received his Ph.D. in Political Science from the Pennsylvania State University. His expertise lies in state and local politics and policy, with his main research focus examining the mechanics of policy diffusion among the U.S. states. Additional interests include public administration and public policy as well as statistical methodology.
He is particularly interested in Pennsylvania State politics and has experience as an Information Specialist for the Pennsylvania Public Utility Commission and a Program Analyst for the Office of Inspector General in Philadelphia (U.S. Department of Health and Human Services). He has published in a variety of journals, including Policy Studies Journal, State Politics & Policy Quarterly, State & Local Government Review, and Statistics, Policy, & Politics. He received the Robert S. Friedman Award for Excellence in Teaching from Penn State University and has published about pedagogy in political science in PS: Political Science & Politics.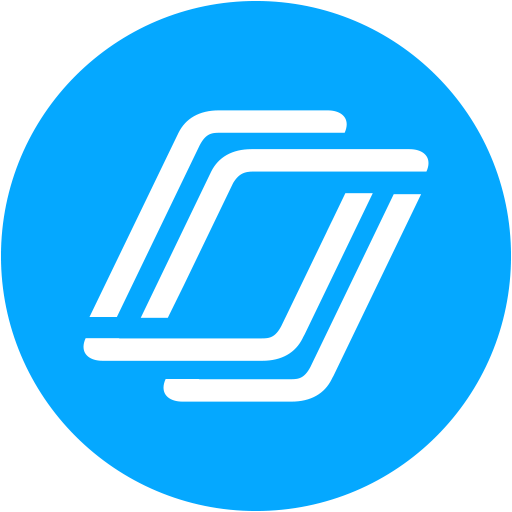 Nearpod's award-winning platform is used by thousands of schools around the globe, transforming classroom engagement.