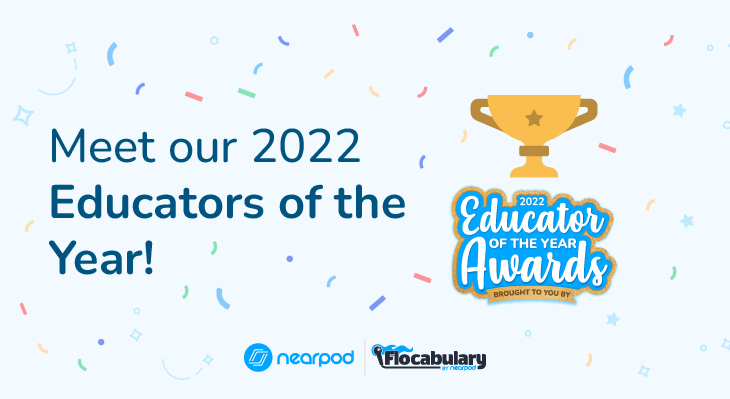 Meet Nearpod's 2022 Educators of the Year!
Nearpod and Flocabulary are thrilled to announce the five Educator of the Year award recipients! We were blown away by the support from our educator community, receiving over 2.5k nominations and over 4.6k votes.
All ten finalists have contributed greatly to their schools, students, peers, and communities. We are grateful to have each of them in the Nearpod family and incredibly proud.
Without further ado, meet our five Educators of the Year!
Nearpod's 2022 Educators of the Year
Breaking Barriers
Creates equitable, inclusive learning environments. Tackles obstacles head-on.
Liudmyla Katereniuk
Despite the challenges presented by the ongoing war in Ukraine, Liudmyla has consistently found ways to support and mentor other educators. She has even helped teachers overcome challenges, like finding locations in their town with the power to attend online sessions to ensure that they have the resources they need to provide the best education possible to their students.
As a school administrator, she is constantly developing innovative ways to train teachers, like organizing professional development across multiple schools for more than 20 teachers.
Community Connector
Brings people in the educator community together to collaborate and grow.
Alexa Guy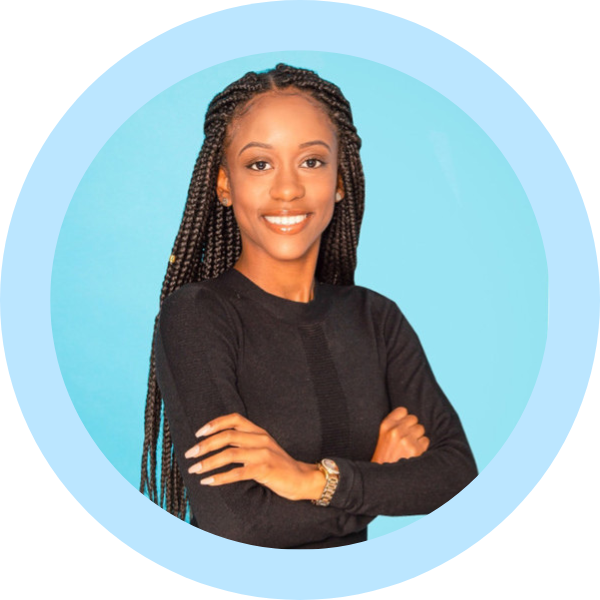 Under her leadership as an Instructional Reading Intervention Coach, Alexa's school has implemented a Positive Behavior Systems framework, structure, and incentive store to recognize student efforts and achievement. She has solidified several community partnerships with politicians, non-profits, and community organizations to fund this project, along with several others that benefit her students. As a result of her efforts, the school saw its grade rise from a projected "F" to a "B" in the last school year.
Flocabulary's Favorite
Uses Flocabulary in extraordinary ways. It deserves the ultimate *mic drop*!
Sherena Small
Sherena Small is a School Social Worker who has found a passion for using Flocabulary in her SEL classes. She uses Lyric Lab to facilitate her students in writing a class song based on the SEL topics they have learned about (like respect, empathy, active listening, conflict resolution, self-compassion, and kindness). Allowing them to pick the music and use their ideas reinforces concepts and gives them ownership of their learning and an opportunity to learn in a fun and expressive way. A recent class creation was posted on the school's Facebook page, titled "RESPECT IS LIT!"
Magic Maker
Brings magic to the classroom by fostering a love of learning in students! Always going the extra mile.
Amy Taylor
Amy's students look to her for guidance as they make important decisions about their future, and she's always available to them after they graduate. Not a graduation ceremony is complete without Senior after Senior dedicating large amounts of their final words to her. She can be found running the concession stand to raise money for the National Honor Society scholarship fund she created for her chapter. Or she's in her classroom planning engaging lessons like author meet and greets, Zoom calls with Holocaust survivors, or planning a live French cooking and culture day with her students. She's the only National Board Certified teacher at her school and one of just five in her county.
Nearpod's North Star
Champions Nearpod with other teachers. Always the go-to for Nearpod support and innovative ideas.
Christie Thompson
Christie Thompson moves beyond simply using Nearpod as a presentation tool and really utilizes its possibilities within her classroom. She encourages students to use the "Save to Google Drive" feature to create notes that are transferred to their Interactive Notebooks for review and ownership. During Black History Month, she had students create an interactive Periodic Table of Black history and use Flocabulary to create raps about their chosen individuals, providing effective alternative assessment and cross-disciplinary engagement options. Christie is also an adjunct professor who has incorporated Nearpod into her courses and provided professional development sessions on Nearpod to educators in her county at Empower Virtual and the Coweta County Innovation Summit.
And a big shout out to our five runner-up finalists!
Breaking Barriers: Ashley Cornejo
2nd-grade teacher, North Carolina
Oak Grove Elementary in Durham Public Schools
Community Connector: Nolan Grady
9th-grade Math Team Lead, Pennsylvania
Cristo Rey Philadelphia High School
Flocabulary's Favorite Finalist: Jeremy Percich
3rd-grade teacher, Hawaii
Waihe'e Elementary School in Hawaii Department of Education
Magic Maker Finalist: Sarana McDaniel
2nd-grade teacher, California
Taft City School District
Nearpod's North Star Finalist: Erin Merrill
Social Studies Department Chair, Virginia
Pennington School in Prince William Co Public Schools
Congratulations, educators!
Congratulations to all of our winners for their hard work and dedication to education. As award recipients, each will get $200, an upgraded Nearpod and Flocabulary subscription, and a personalized shirt!
We are honored to recognize these inspiring educators for their achievements. They showcase the day-in and day-out support, guidance, and love educators give to their students and communities worldwide. Thank you to all the educators who work tirelessly to impact our lives positively. Your efforts truly make a difference.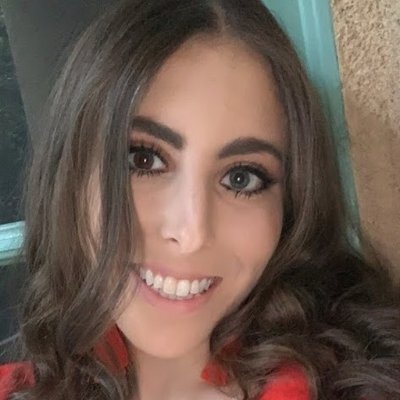 Lindsay Rothfeld is the Sr. Manager, Community at Nearpod. Lindsay began her career in ed tech as Flocabulary's community manager back in 2018 and has loved every minute of it. If you've seen posts on social media that mention PioNears, Nearpod/Flocabulary Certified Educators, or Camp Engage, then you've seen the result of Lindsay's work. She is grateful for the incredible relationships she's built with educators across the globe and would love to connect with anyone interested in getting more involved with Nearpod's community!