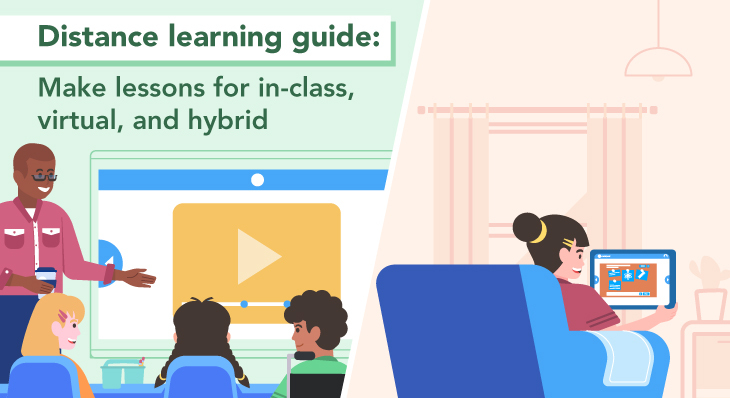 Distance learning guide: Lessons that work for in-class, virtual learning & hybrid
Lately, teachers have been asked to be more flexible than ever. Not only do you need to teach in-person, virtually, or a mix of the two, but you must also be ready in case the plan suddenly changes.
The uncertainty, as well as the shift to distance learning, can mean extra planning, or wasted time on lessons that don't end up getting used. Now, more than ever, Nearpod's flexibility can help. With Nearpod, the same lesson can be used in any scenario, which means you can trust that your work (and your lesson!) will not be in vain.
Nearpod helps you keep students engaged with media like simulations and VR, and gives you real-time insight into student learning with 11 ways to check for understanding. It works in class and for distance learning; live or self-paced.
Here are 6 ways Nearpod can support flexing for instruction in-class, virtually, and everything in between.
1. With three instruction modes and a platform that works on any device, your lesson plan works anywhere
Nearpod works on any device, which means that even if students are using different tech in school and at home, your lesson will work. But we know that device type isn't the only way instruction needs to be flexible. With Nearpod, the same lesson can be launched three ways, meaning it works no matter how you're teaching, synchronous or asynchronous.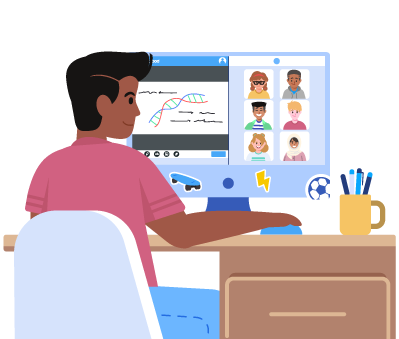 Live Participation
You control the pace, and students participate on their devices, either in person or remotely with web conferencing.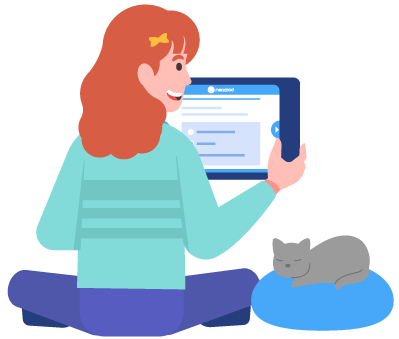 Student-Paced
Students move through and participate on their own, whether they're working from home or in-class working in centers, stations, or groups.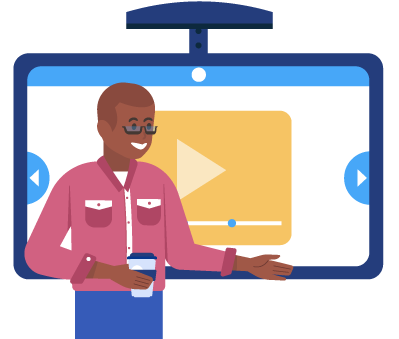 Front of Class
No student devices? No problem. Project your video at the front of the room (or screen-share!), and facilitate collaborative discussion at predetermined points.
Plus, all of your favorite Nearpod features work in Student-Paced mode, so students can complete on their own! Collaborate Boards and Time to Climb are great ways to keep classrooms connected, even when they're not physically together or online at the same time.
2. You can use your existing resources
With Nearpod, you can start with any video, PowerPoint, Google Slides presentation, or worksheet, and enable it to work in any learning environment.
Sharing a video with your students?
Upload any video or search YouTube within Nearpod, then add in checks for understanding to make learning active. Here's how!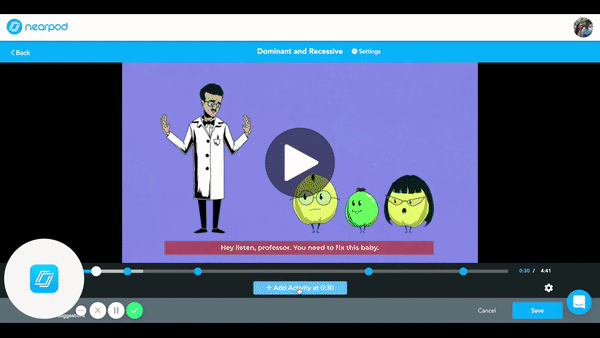 Have the perfect presentation?
Take your existing Google Slides or PowerPoint presentation, and add questions, activities, and media to boost engagement in any setting. Show me!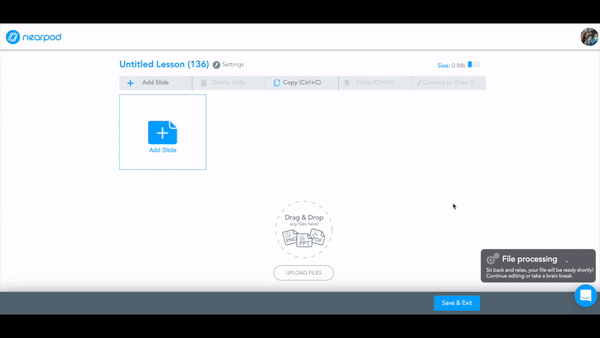 Want to make your worksheet digital?
From multiple-choice questions to word searches, you can use Nearpod's formative assessments to create digital versions of your worksheet in a flash. Upload your worksheet as a Draw It background, or recreate your worksheet in Nearpod.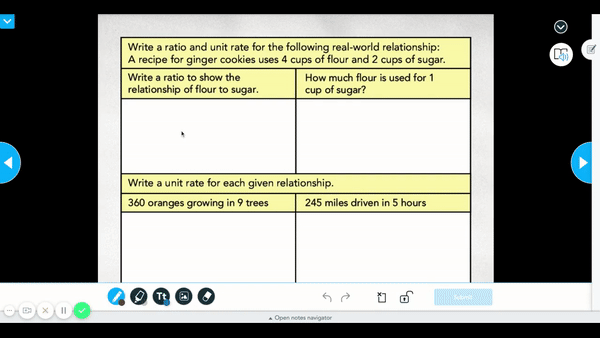 3. Add in engaging media and formative assessment, all in one place
When students are learning at home, especially when the whole class can't be online at the same time, dynamic ways to learn and check student understanding are more important than ever.
Try adding an Open-Ended Question right after a VR field trip so students can explore, and then write about what they observed. With our new Audio Recording feature, students can also answer the question by recording their voice!
4. Pair with video conferencing for seamless, live virtual instruction
Nearpod works with any video conferencing solution, and makes it easy for students to join in on your lesson. Watch a tutorial video on how to use Nearpod with video conferencing!
Using a different video solution? You can use Nearpod with ANY video solution by sharing a link to the Nearpod lesson with your students in the video conferencing chat, or by sharing the Nearpod code with students.
5. Organize the list of resources you want to share with your students
If learning needs to shift to home, you can use Nearpod to transform a "list of links" into a dynamic, interactive lesson that's easy for students to navigate. Simply use the Web Link feature to transform your list of links onto an experience.
Remember to add in checks-for-understanding with Nearpod's formative assessment features.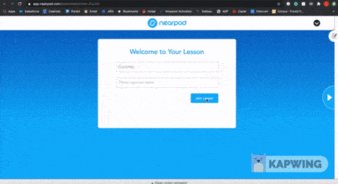 6. Save time with premade lessons and interactive videos
Nearpod has a Library of lessons, videos, and activities built in partnership with some of your favorite brands, like Learnzillion, CrashCourse, PhET Interactive Simulations, iCivics, and more. They're standards-aligned, and contain all of your favorite Nearpod features. You can use them "as-is" or customize to meet the unique needs of your students.
We know that navigating the flex between in-person and virtual learning can be challenging. We're hoping that Nearpod can help by making sure your lesson plans work, no matter what. Want to share ideas and hear from other educators about how they're using Nearpod? Join our Facebook community!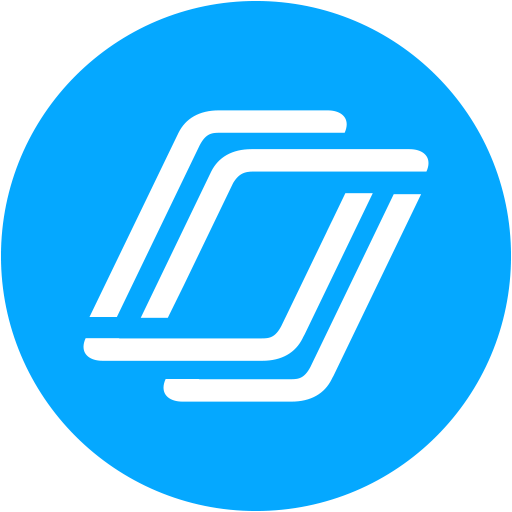 Nearpod's award-winning platform is used by thousands of schools around the globe, transforming classroom engagement.