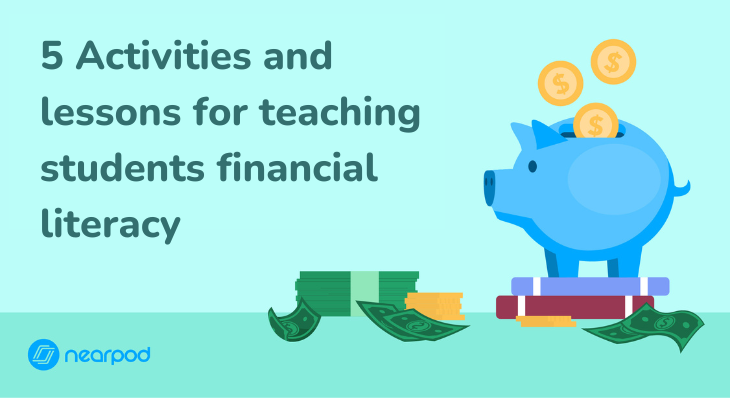 5 Activities and lessons for teaching students financial literacy
What is Financial Literacy Month?
Financial Literacy Month, celebrated in April, is an annual month-long initiative aimed at promoting financial education and awareness. Financial Literacy Month aims to empower individuals to make informed financial decisions that can positively impact their long-term financial well-being. Throughout the month, schools focus on student financial literacy and personal finance topics such as college tuition, student loans, credit scores, budgeting, saving, and investing.
Why is it important to teach students financial literacy?
A whopping 53% of high school teachers are seeing concerning levels of financial illiteracy among their students, according to a recent study on the state of economics and personal finance in high schools conducted by Project Tomorrow and Certell. Only 10% of educators said their students are above basic proficiency. Teaching financial literacy can help students gain confidence in their college experience and future careers. Somewhere between "what do you want to be when you grow up" and "what are your plans after high school," financial reality sets in for our students and can easily deter even our brightest minds. Financial literacy equips learners with the necessary knowledge and skills to manage their finances effectively, both now and in the future. It can also help reduce financial stress and increase financial confidence, which can have positive effects on their mental health and academic performance.
5 Activities and lessons for teaching students financial literacy
As educators, we can take active steps to play a positive role in future generations through student financial literacy. Keep reading to explore teaching tips and our collection of Financial Literacy Month resources, including free activities, lessons, and videos.
New to Nearpod? Sign up for free to access standards-aligned activities and create interactive lessons!
1. Start with the topic most relevant to your students now: College
College planning and financial literacy go hand in hand when teaching high school students. Student financial literacy topics that are the most relevant to students are college tuition, student loans, and budgeting.
Using these three lessons will help you teach students the financial basics of college planning: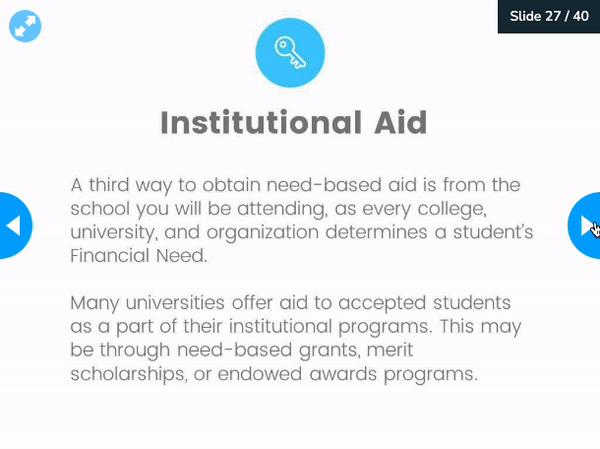 2. Teach the basics of financial literacy
Improving your students' basic knowledge of financial literacy can help ensure their future well-being. Get started with these free lessons and videos covering life skills, math, and student financial literacy: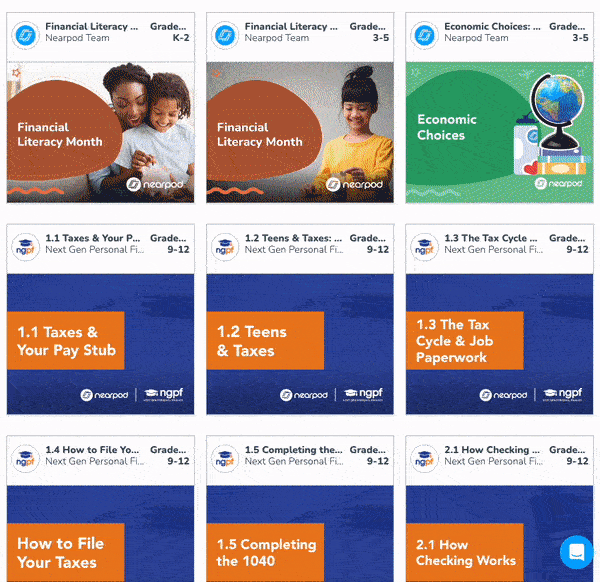 Next Gen Personal Finance (NGPF): This 9-week course includes 41 lessons aligned with national standards for personal financial literacy. Teach the entire course to students, or choose one or a few lessons about a topic you'd like to cover. Use this lesson as is or modify it to adjust to your student's needs.
Two Cent Interactive Videos: These engaging videos for grades 6-12 put complex financial topics into understandable terms that students can understand and relate to.
Math Lessons from Council for Economic Education: These lessons for grades 6-12 apply math to real-world scenarios to help students acquire economic and financial knowledge.
3. Use engaging student financial literacy activities
Once you've covered the basics of financial literacy and college planning, use engaging formative assessment activities to understand what they've learned.
Here are some financial literacy activities you can use: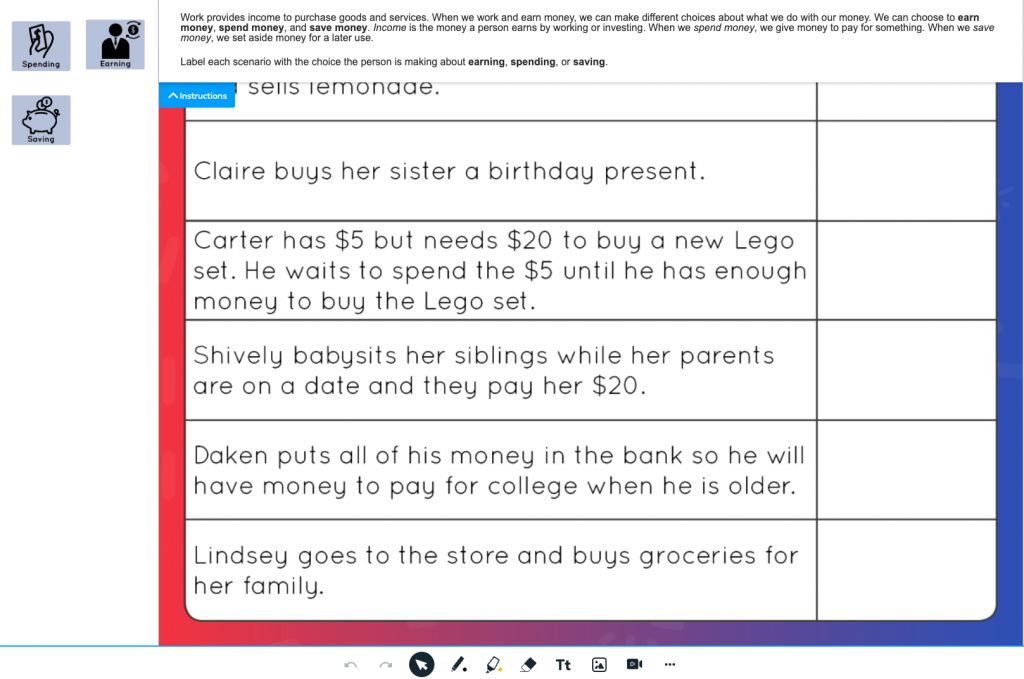 4. Make real-world connections to scholarships
Invite back former students: Who better to express to juniors and seniors just how important the ACT is to pay for college? Who better to talk about how the ACT ties into scholarships? Students who are fresh out of high school and who are willing to discuss their own journey can help empower students who feel as though their situation is hopeless. Even more importantly, they can help establish a network for students within a larger community.
Find your success stories: A majority of students with the highest scores are not first-time test-takers, so let them talk about the different strategies that they've put into place between tests. Whether they're simply talking about how they studied or how they managed their time, current students have the most solid connection to the test.
Use your experiences as learning moments: On ACT score day, give students the nudge they need to keep trying to shoot for their best when their test scores aren't at the level they want them to be. Silence the negative voice of "just enough" for them and connect them with additional options for test support.
5. Make time year-round for financial literacy and college planning
It's important for students to learn about college realities early on. Does that mean that we ignore our instructional plans? Never. Does it mean we find innovative ways to squeeze that in? Always.
Here are some ways to make time for teaching financial literacy and activities to use:
Utilize homeroom time for VR: Many high schools still incorporate some type of homeroom time (or online method) for their students. Incorporate some of Nearpod's virtual reality (VR) college tours so students can visit different campuses.
Find teachable moments through advertising: As your students receive information from colleges nationwide, incorporate topics such as rhetorical analysis, marketing, presentation of information, etc., to help them make their decisions.
Encourage students to reflect and ask for help: As students take ACT and SAT practice tests, it's crucial for them to feel comfortable sharing their areas of concern to receive active support. In this Learning Through Reflection lesson, students consider how to use reflection as a learning tool.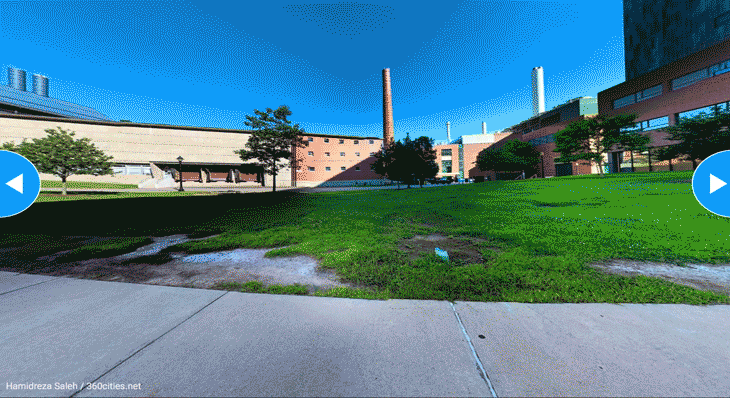 Start teaching with these financial literacy activities
We're excited for you to use these resources and tips in your classroom for Financial Literacy Month and year-round. By instilling financial literacy at a young age, students can learn the value of financial responsibility and gain the confidence needed to make informed financial decisions throughout their lives. Happy Financial Literacy Month!
New to Nearpod? Sign up for free to access standards-aligned activities and create interactive lessons!
Amanda Clark is a fifth-year Nearpod Certified Educator who employs digital tools daily in her English classroom. She believes that incorporating a variety of technology encourages students to branch out of their comfort zone and become more equipped for life after high school. She is currently teaching for Blount County Schools, a district where each high school is currently 1:1.