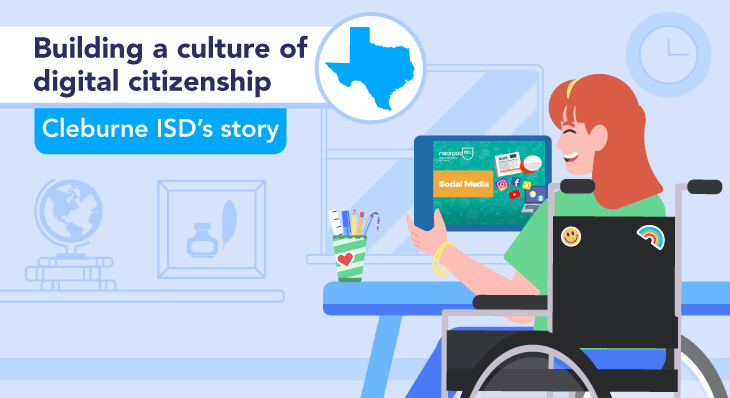 Building a culture of digital citizenship with Nearpod and Canvas
Summary
While looking for a way to centralize classroom management, foster digital citizenship among students, and increase student engagement, Cleburne ISD leaders partnered with Nearpod to transform teaching and learning.
The challenge
Leveraging easy-to-access classroom technology to foster trust and responsibility.
Cleburne ISD was looking for a fresh instructional technology solution that would build an environment of trust and digital citizenship with students, but also keep students on-task and teachers in control of their classrooms. In addition to this, they were looking for a classroom management system that would streamline their tech integrations and eliminate multi-tab teaching.
Solution
A meaningful, flexible platform and curriculum for continuous student engagement.
After initially hearing about Nearpod years earlier at the TCEA (Texas Computer Education Association) Conference, Cleburne ISD's Director of Instructional Technology, Tim Grijalva, was impressed to see how far the platform had evolved, new features that were added, and the number of renowned publishers that were added to the Nearpod Library since the last time he saw Nearpod in action. What stood out to Tim the most was the alignment and shared intention both Nearpod and Cleburne ISD had around fostering digital citizenship in the classroom.
Cleburne ISD has developed a culture of encouraging responsible, safe, and empathetic activity online, and has adopted the Capturing Kids Hearts cultural program and initiative. One of the tenets of Capturing Kids Hearts, according to Tim, involves giving students tools to make good decisions instead of limiting choices with restrictions. This implied that technology choices should encourage good judgment and not "lockdown" Internet access. The district found Nearpod to be a meaningful addition to this initiative.
"We're trying to teach our students how to be responsible enough in this digital age to make good decisions on their own."
Tracy Shea , Instructional Technology & District Multimedia Specialist
The district had several realizations that led to their adoption of Nearpod for individual teachers and then ultimately adopting Nearpod district-wide.
The district's favorite Nearpod benefits included:
• Nearpod's power as a classroom management tool
• Nearpod's digital citizenship & literacy curriculum
• The overall flexibility of the platform and canvas integration
• The quality of digital content in the Nearpod Library
• The variety of interactive activities for continuous student engagement
• The ability to push links "on the fly" to students during class
• Teacher notifications when students went "off-tab"
Seamless integration fuels teacher adoption and professional growth.
Next came implementation. Instructional Technology & District Multimedia Specialist, Tracy Shea, led the charge to support teachers in adopting this new technology to encourage the success of their 1:1 initiative. One of Tracy's priorities was ensuring that the platform integrated seamlessly with Canvas, the district's learning management system (LMS). In response to this challenge, she created a teacher cohort to allow teachers to learn how to use Nearpod and Canvas and share their findings with each other. "We wanted to make sure from the instructional technology side that we were creating an actual cohort, where we could help teachers grow during the process," Tracy said about her plan.
With the support of the Nearpod team, Tracy led initial PD on implementing Nearpod as a tool to use through Canvas. Teachers saw the ease and utility of the Canvas-Nearpod integration immediately. Because teachers can create content in Nearpod and deliver it through Canvas, teachers can easily view student performance through Canvas's assignment feature. This allowed students and teachers to have an ongoing record of assessment data in Canvas, making Nearpod a seamless addition to the teacher's existing instruction.
Tracy explains that "The grading feature that is offered through the LTI integration is wonderful. You get a PDF for each kid, and you can see their progress and what they did." Additionally, Tracy appreciates how easy it is for students to access Nearpod through Canvas. "I love that we do not have to create student credentials," she says.
Result
Nearpod use "exploded," district observed increased engagement.
After the adoption of Nearpod, the district observed increased student engagement and instructional rigor. "Nearpod [content] has higher rigor, which is going to keep kids engaged. From our perspective, engagement is number one, and that's what we're seeing more of with the teachers that are using Nearpod", Tim said. Tracy recalls Nearpod "exploding." Once a few teachers presented on Nearpod, conversations continued after the sessions ended. "Teachers' faces light up when they talk about Nearpod." This provides her with the assurance that the district is moving towards its goals. "We know that our 1:1 initiative is being supported and will continue to grow because teachers have a product that is working for them," she said.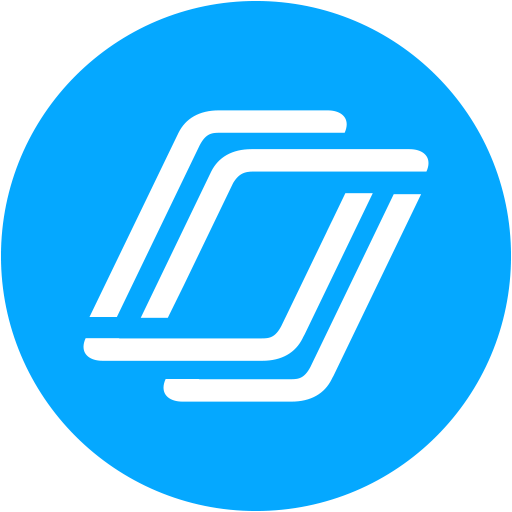 Nearpod's award-winning platform is used by thousands of schools around the globe, transforming classroom engagement.