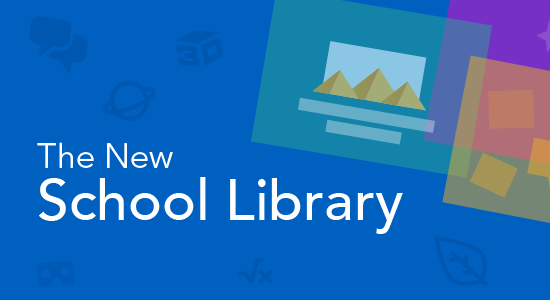 Build a school wide digital lesson library with Nearpod
Teaching, by nature, is a social profession. When I was teaching 8th grade in Atlanta, anytime I discovered an effective teaching or classroom management strategy, a valuable tech tool, an insight on a challenging student, or an awesome new lesson, the first thing I wanted to do was share it with my colleagues. It was a win-win: I benefitted by getting feedback and building a positive reputation as a new teacher, and they benefitted by learning about a new tool or lesson for their classroom.
With School Library, Nearpod is making it easier than ever for teachers to share resources with each other and leverage great digital lessons.
Specifically, Nearpod's School Library is a central hub for teachers to share and organize Nearpod lessons across their entire school or district. School Library allows educators to collaborate more effectively, share best practices, and helps school leaders amplify the impact of their teachers' lessons!
Here are our top tips for admins, department heads, and teachers to start leveraging this new update right away:
For: Administrators, department heads, and grade chairs
What? New organization tools to share school and district wide resources
Why? Encourage teacher collaboration and centralize essential lessons
1. Have required teaching material that you need all your teachers to access and teach? Easily distribute and manage content – like our Digital Citizenship curriculum or lessons aligned to key state standards – in one central location (Figure 1)
2. Want to highlight lessons from your star teachers and instructional coaches? Easily search through their libraries from your admin portal and start building a high quality library of lessons (Figure 2)
3. Trying to foster collaboration between classrooms? Develop a set of shared teacher resources by encouraging teachers to add and organize their favorite lessons on their own (Figure 3)
4. Having trouble organizing the Nearpod lessons for your entire school or district? Build digital curriculum for specific grades and subject areas with color-coded folders in the new School Library (Figure 4)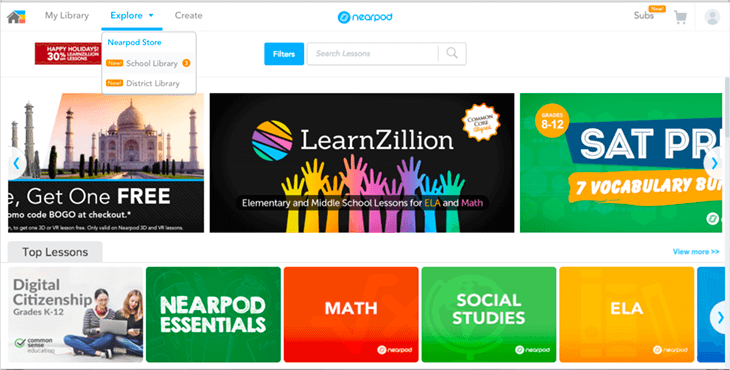 Figure 1:
Simple Access to Explore the School Library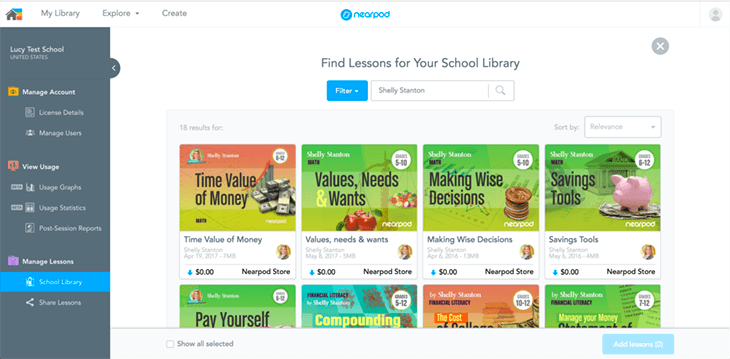 Figure 2:
Admins can search by author or keyword to find lessons for the School Library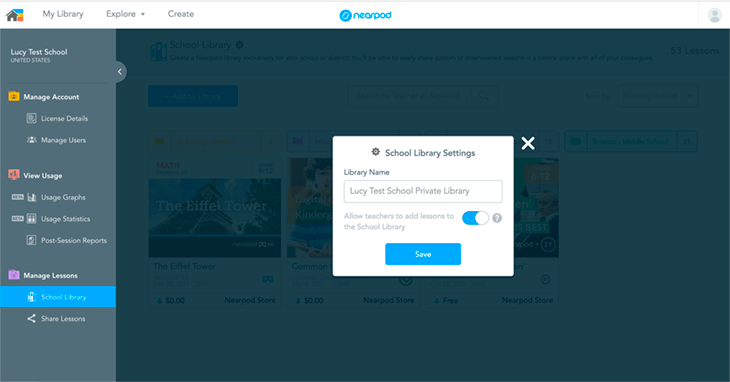 Figure 3:
Allows Teachers to Contribute their Lessons to the School Library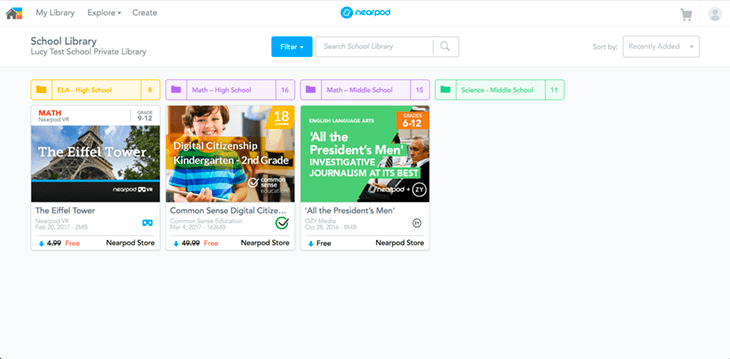 Figure 4a:
Build robust lesson offerings within each Grade and Subject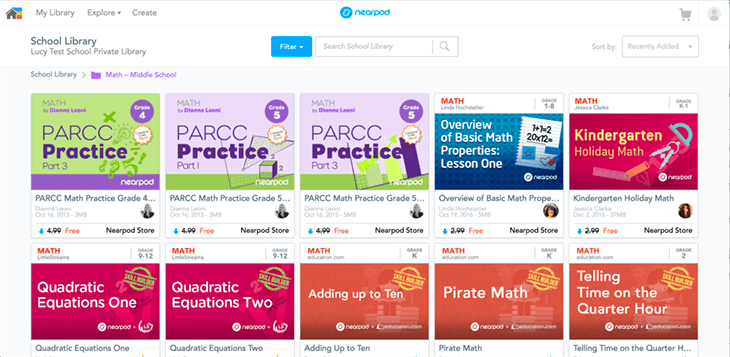 Figure 4b:
Build robust lesson offerings within each Grade and Subject
For: Teachers
What? Share your lessons to your entire school or district with the click of a button
Why? Build your influence and help colleagues save time by showcasing your top lessons
Share your best lessons with your entire school with the click of a button
1. Do you have a few lessons you're proud of for this upcoming school year that you want to share school or district wide? Share them to the School Library to give other teachers awesome lessons or inspiration for their curriculum. (Figure 5)
2. Need a new lesson for your class but not sure where to start? Save time by downloading customizable digital lessons from other teachers in your school or district (Figure 6)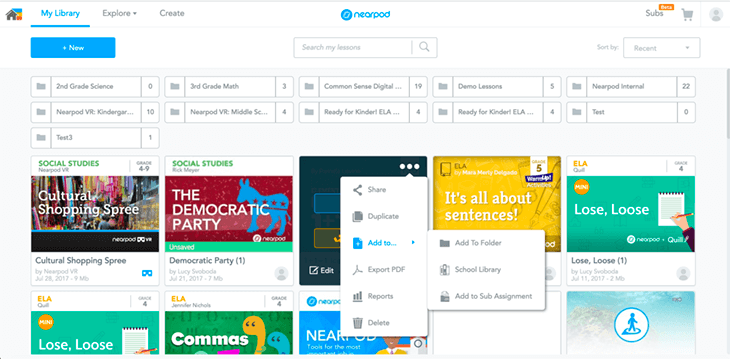 Figure 5:
Teachers can add their lessons to the School Library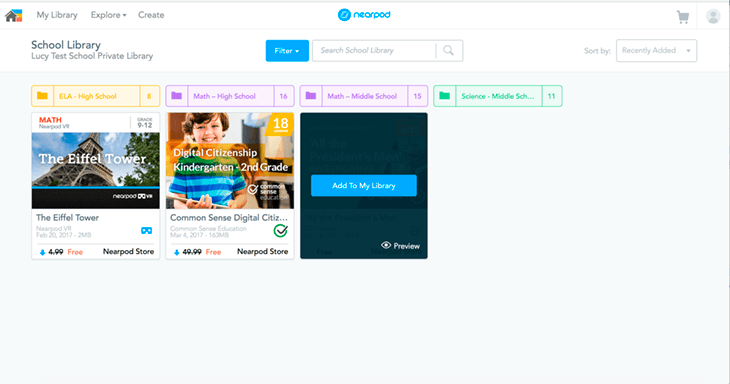 Figure 6:
Teachers can seamlessly download lessons from School Library to My Library
Sign in to your school or district Nearpod account to start exploring today!
Want to use School Library but don't have a school or district account? Learn more about upgrading today!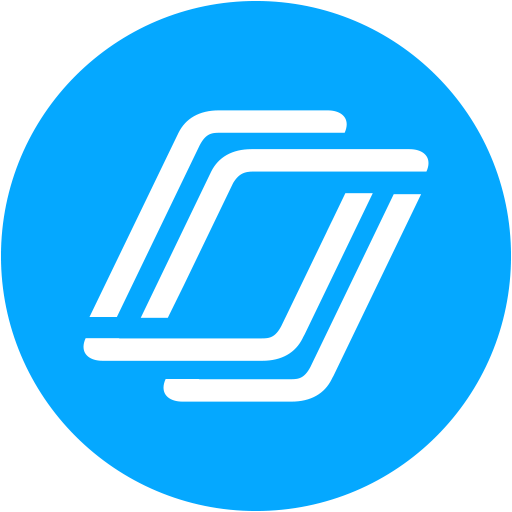 Nearpod's award-winning platform is used by thousands of schools around the globe, transforming classroom engagement.