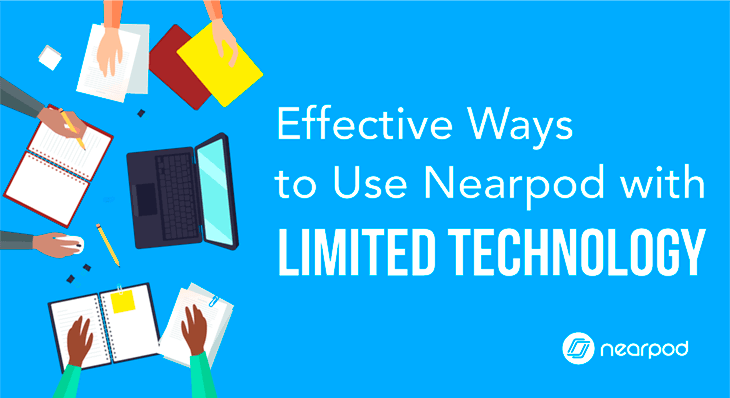 Effective Ways to Use Nearpod with Limited Technology
Nearpod is quickly becoming the go-to classroom solution.  With its ease-of-use and thousands of ready-to-teach, K-12 lessons, Nearpod sells itself! Teachers and students are commonly attracted to the ability to embed engaging and interactive activities within any lessons.
You may think that Nearpod is solely an effective learning tool for 1:1 schools, however even with limited devices, teachers can create a 21st Century classroom using Nearpod. Let's take a look at some of the most effective ways teachers are embracing Nearpod with limited access to technology in their schools.
No devices… no problem!
If your classroom does not contain devices for the students, try a whole group Nearpod lesson.  Students can experience content on one large screen for instruction. Lessons can be completed together and then shared as a printed PDF copy for continued study and practice. This platform is a great replacement for a bland presentations you are using in your classrooms now. Take what you already have and innovate it within Nearpod to make it more fun and engaging!  Nearpod offers over 6,500 curated, standards aligned lessons that enhance best practices from top publishers, but also give teachers the ability to create their own lesson.

Does your classroom have a limited number of devices or no devices at all? Here are a few best practices for using Nearpod in ANY classroom.
Click To Tweet
Shared devices…no problem!
In a classroom with few shared devices, launching lessons with the student-paced code is an excellent strategy. Students can take turns completing lessons then sharing their device with the next student when they are done. Each student will have the ability to complete the lesson on their own time, when devices are available.  All work will be stored in the reports so every student can be held accountable for completing the assignment and teachers can easily manage student data.
Collaborative Learning Opportunities
Encouraging students to work together on lessons is an excellent way to provide technology to all students. Students can work together on a self-paced lesson from one device. You can also do a live lesson with your students where they engage with one device. Your students can share a device to participate in the presentation and can also work together in the interactive activities. For example, 3 students can follow the live instruction on their shared device and work together to write on the collaborate board, complete the poll, or create a draw it!
Personal devices…no problem!
The concept of BYOD- Bring Your Own Device; is catching on and becoming widely adopted in many learning communities. Students can use personal devices in school and then continue learning with their technology at home. With a variety of settings, Nearpod allows presentations to be access on their own time from multiple types of devices.  Student-paced lessons can be used to supplement course work and provide extra practice for students; this concept of a Flipped Classroom has become an integral part of 21st century learning.
If you are looking to bring technology to your classroom, don't let limited access to devices hold you back. There are always ways to level the playing field and expose your students to equal opportunities, devices present or not. Let Nearpod break this barrier for you!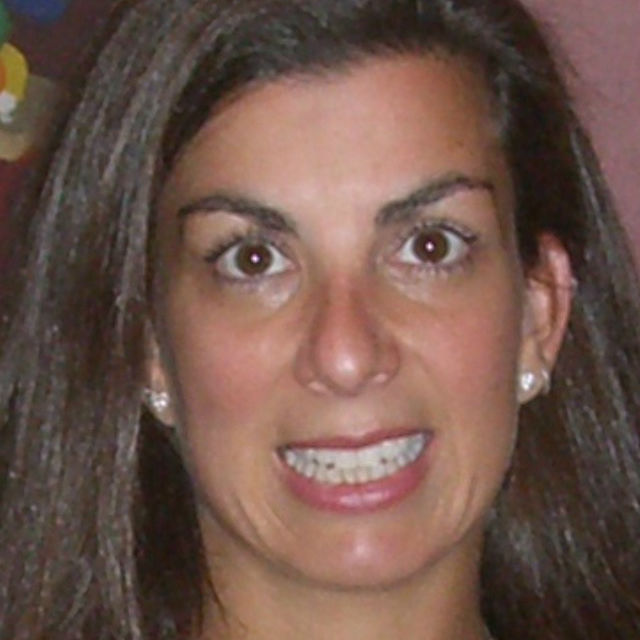 Lori is a District Strategy Consultant, Coordinator with over 20+ years' experience supporting the educational needs of administrators, teachers, parents, and students. She is dedicated to spreading the word about best research-based instructional practices to educators all over the world.