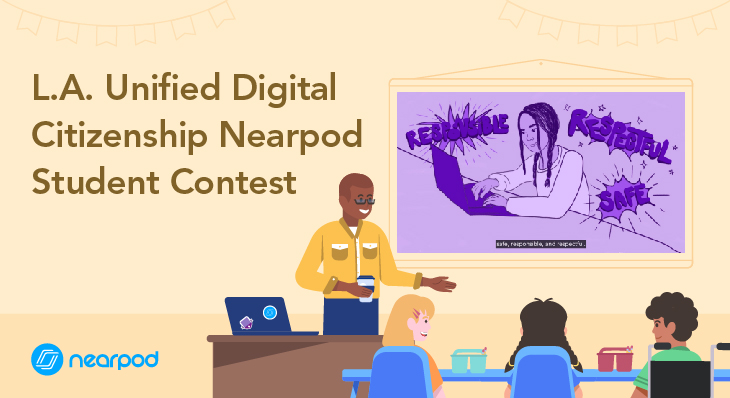 L.A. Unified Digital Citizenship Nearpod Student Contest
In today's technological and online world, the importance of practicing good digital citizenship for students is more important than ever. From online etiquette, to safety and privacy protocols, to relationship building through digital tools, students must be taught these key digital citizenship skills in order to be prepared for the world they are living in now. At L.A. Unified School District, Digital Citizenship is a core focus for students and teachers.
Leading the digital citizenship charge at L.A. Unified School District is the Instructional Technology Initiative (ITI). ITI supports schools with 21st century instructional practices through professional learning opportunities to equip educators with the tools and skills needed to leverage technology in purposeful and meaningful ways. As the Senior Customer Success Manager supporting L.A. Unified School District, I've had the honor and pleasure of working with ITI to support the implementation and use of Nearpod and Flocabulary throughout the district. Together, we partnered to co-create professional learning opportunities, celebratory engagement events, and district initiatives to amplify their goals of preparing educators with 21st century instructional practices using digital tools.
The month of October is home to Digital Citizenship Week and this year, we designed a month-long digital citizenship experience that included professional learning opportunities, a TwitterChat, school showcase events, and our first ever student contest for L.A. Unified School District. The student contest aimed to center students in the Nearpod experience and create opportunities for students to be the drivers of their own learning.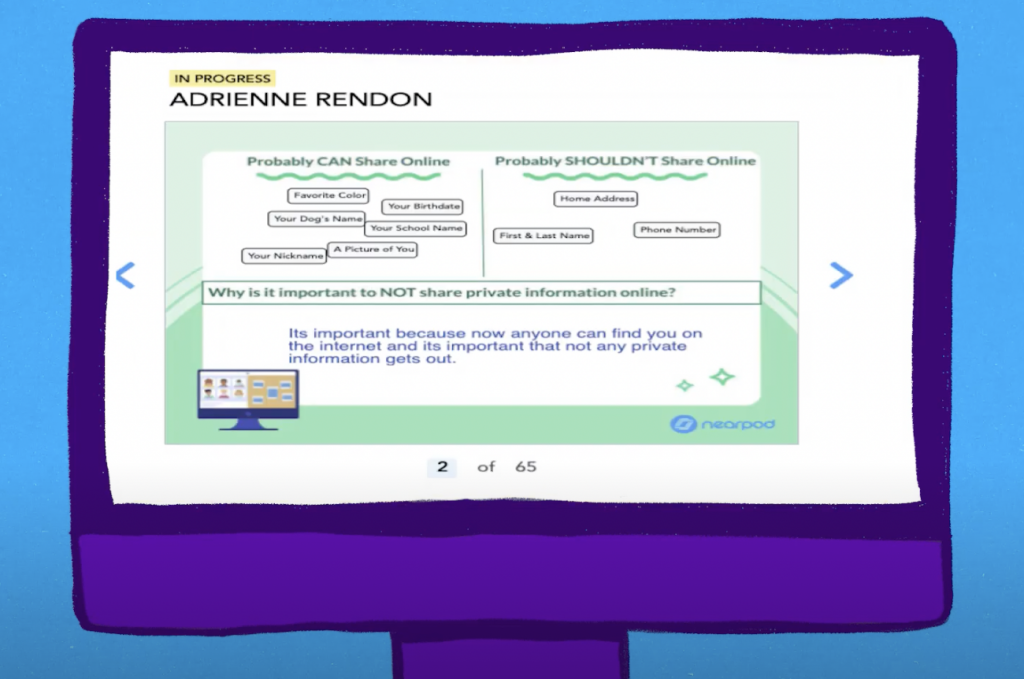 "Normally, our support for the district is through our educators, but for this student contest, we changed the focus to really bring the students on board because they are the ones we want to empower as digital citizens," says Dominic Cagouia, the Instructional Leadership Coordinator at ITI.
The contest challenged students to come up with their own original answers to the question, "What makes a good digital citizen?" Students demonstrated their knowledge by answering a variety of Nearpod activities. Through Draw-its, Open Ended Questions, Drag and Drops, and more, students shared their unique perspectives, creativity, and knowledge of how they could have a positive impact on the online world.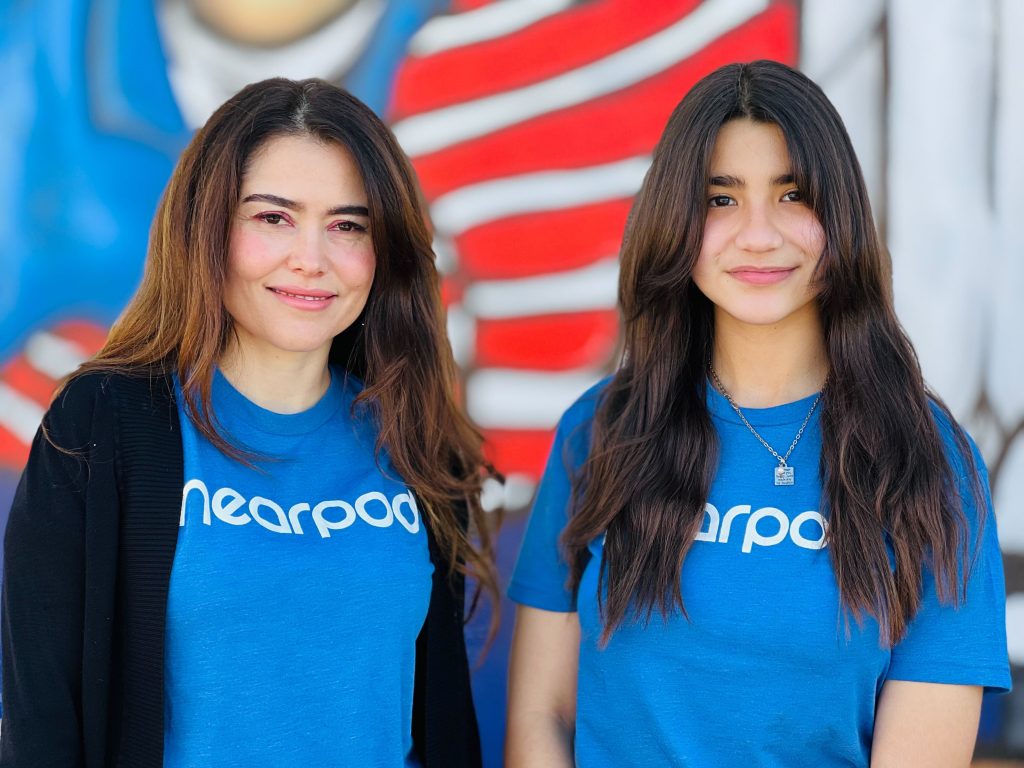 The student winner, Adrienne R. a sixth grader from Wilmington Middle School STEAM Magnet, created the winning submission where she inspires other students to think about the impact they might have when engaging with others online and to think twice about sharing information online to protect their privacy. Adrienne worked with the Nearpod Video Creative team to create a Nearpod Original video that will be used as an instructional resource in the Nearpod Library for all educators and students to use across the world.
"Something that I learned [through this process] is that being a good digital citizen is also about being creative, being hard working, and helping others," said Adrienne. She hopes to "spread positivity around the world and on the internet" through her original Nearpod video.
To celebrate Adrienne's hard work and winning submission, Nearpod partnered with ITI to host a "World Premiere Launch Party" over zoom where we invited community members to celebrate with a virtual pep rally. From guest speakers, to a student dance performance, a mini rap concert, and the world premiere of Adrienne's original video, nearly 1,200 students and teachers tuned in to witness the premiere and celebration. To close out this momentous occasion, Nearpod sponsored a pizza party for Adrienne and her class to enjoy and celebrate together.
Nearpod and Flocabulary are proud to partner with L.A. Unified School District. Thank you to all the students who entered the contest. Much appreciation and gratitude to our partners at ITI and Wilmington Middle School for helping make this happen! Congratulations again to Adrienne R. and Ms. Carbajal!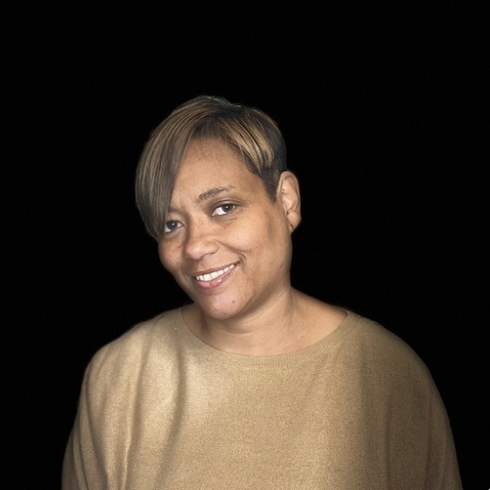 Tracy Quinn is a Senior Customer Success Manager for Nearpod and Flocabulary. Prior to joining the Nearpod Team, she worked with Houghton Mifflin Harcourt (HMH) as a Senior Customer Success Manager and Sales Associate. Prior to her edtech career, she worked as a middle school English language arts, math, and science teacher for the Los Angeles Unified School District. In her current role, she supports the L.A. Unified School District and loves the daily opportunities she gets to support educators in scaling their impact through Nearpod and Flocabulary.