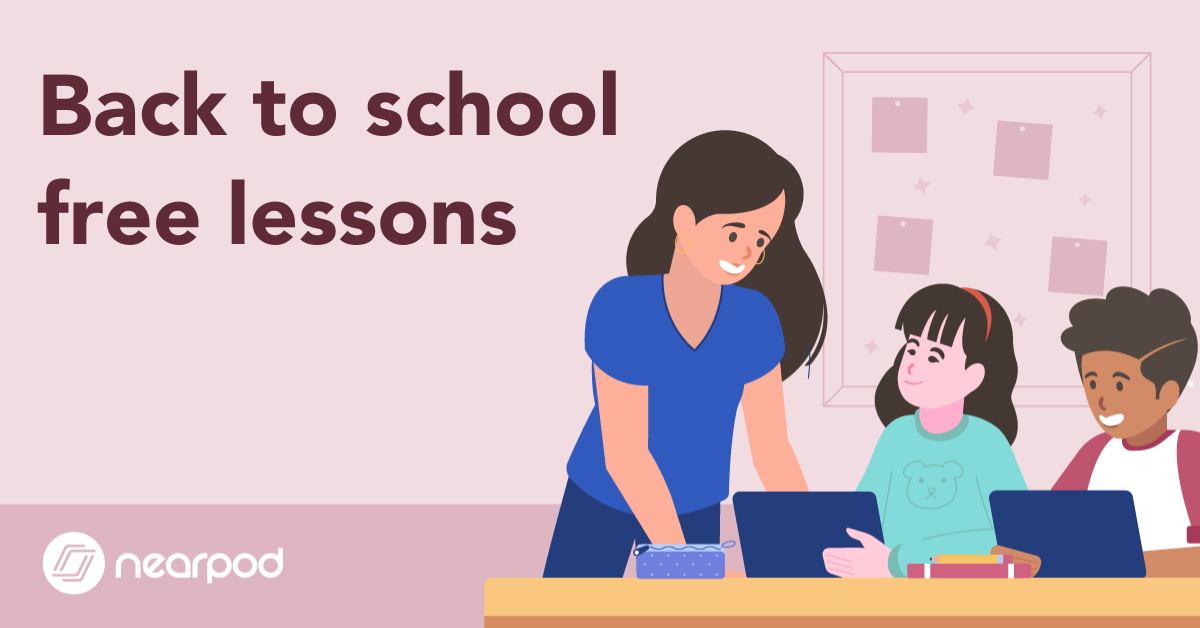 Back to School Free Lessons
Relationships matter. It's no secret that one of the most important things you can do during the first weeks of school is to build relationships and learn more about those in your classroom. These lessons are also a fun way for students to get acquainted with Nearpod.
Back to School Surveys (K-12)
The lines at the copy machine can be longer than the DMV. Save paper and time while learning more about your classroom with the click of a button. Use these surveys to get to know your students' interests and goals inside and outside the classroom. Perfect activities to kick-start the new school year!
Social Emotional Learning Check (K-12)
Core subjects only cover the tip of the iceberg. Want to know what is on your student's minds and find out how they are feeling? Use these quick check-in lessons at the beginning of class to check your student's mood.
Building Culture and Community (K-12)
Relationships first, everything else second. Help your students build strong communities around the school and within the classroom by giving them the power to shape their learning environment.
Classroom Icebreakers (K-12)
Help students warm up to each other as they answer questions about themselves. Use these fun and engaging activities to help build classroom culture in the first weeks of class.
Get back to school ready with our free lessons. Build a classroom culture your students are excited to participate in.