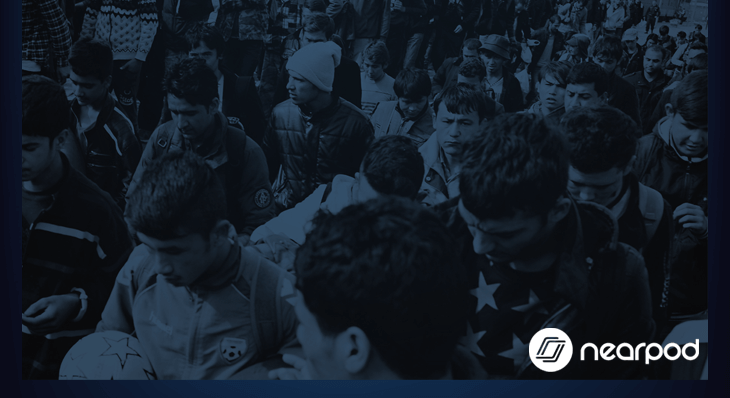 Leveraging The Pulitzer Center's Dynamic Stories to Inspire Ownership of Global Issues
The content mentioned in this post (Historical Perspectives & Literacy: Global Perspectives) is one of five series in Nearpod's NEW Historical Perspectives and Literacy Program, available for the 2019-2020 school year.
Do you ever feel like there isn't enough "real world" in your classroom? We have so many required standards and topics to cover, but I often find myself trying to find ways to make learning more meaningful. I want my students to connect what we do in the classroom to their own lives. And the older our students get, the more they want to feel connected to each other and to what they're learning.
That's why I'm so incredibly excited about the new Global Perspectives lessons from Nearpod's new Historical Perspectives and Literacy supplemental curricula! They take real issues from all parts of our world and bring them into the classroom in an honest, age-appropriate, and engaging way. These lessons bring together some of Nearpod's best features for a totally new experience. Each one immerses students into a global issue and integrates social-emotional learning to make the content more personal. We are raising students to be global citizens, so it's exciting to have resources that can spark that kind of empathy and awareness in a real-world context.
Within the Global Perspectives series from Historical Perspectives and Literacy, there is a lesson on Syrian Refugees that was so powerful for my students. In my class this year, I have 2 students who traveled to the United States as Syrian refugees just 2 1/2 years ago. The rest of my class sees them as they are on the outside: average students trying to learn English and, like all of us. just trying to fit in. But what they don't see is the experiences that have brought them across the world and the hardships they've had to endure just to make it to our Florida classroom today. This standards-aligned lesson gave me a way to bring their experiences into the classroom without putting them entirely in the spotlight. 
I was equal parts thrilled and anxious about this lesson. It's an extremely sensitive issue, but I knew that it was a conversation that needed to happen. Thankfully the Nearpod lesson is crafted in a way that is both sensitive and thought-provoking and it even includes a teacher's guide that helped me navigate tricky conversations. Primary sources are embedded throughout the lesson to offer multiple perspectives, while the collaborate feature is introduced to enable discussion and bring in student's own ideas about this crisis. I'm not seeking to create pity, but to instead foster understanding and empathy for people from all backgrounds and walks of life. This lesson does exactly that.
Global Perspectives is one of five series in Nearpod's NEW Historical Perspectives and Literacy Program, available for the 2019-2020 school year. This 6-12 supplemental curriculum creates transformational moments in social studies classrooms with immersive VR experiences, primary sources, diverse perspectives, and SEL and literacy skills. Built from the NCSS C3 framework and aligned to state standards, this program encourages students are able to create a complete picture of historic events and figures.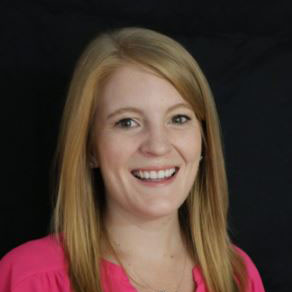 Kali is a tech-savvy elementary teacher whose passion for all things STEM fuels her innovation in the classroom and inspires other teachers to begin their own #edtech adventures.