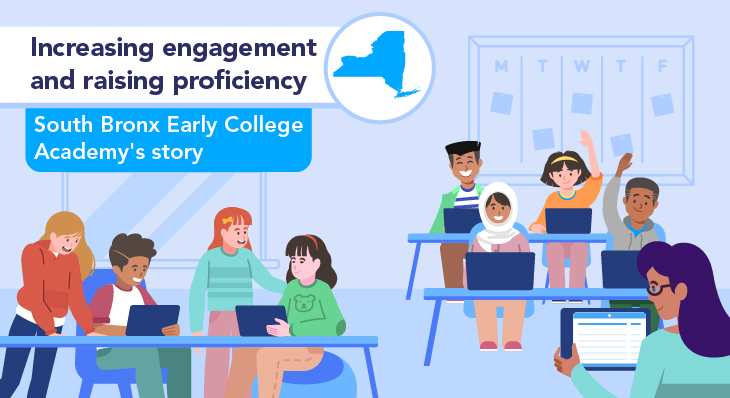 Increasing engagement and raising proficiency with Nearpod: South Bronx Early College Academy's story
Summary: School and Community Pride
A public charter school, South Bronx Early College Academy, is located (you guessed it) in the South Bronx, a New York City borough with its own vibrant culture. While the area is sometimes more notorious for its violent aspects, the school strives to celebrate the positive, including its academically rigorous curriculum, collegial staff, and students who are eager to learn. As a college academy for grades 6-8, SBECA is a learning community where the talk is often about college, and many of the staff are still students themselves, working on advanced degrees.
According to Principal Brian Blough, the focus this year is on making the kids proud of the school and the community. "It used to be that we were told as teachers to get kids to college so they could leave," he explained. "Today, our mission is getting students into college so they can come back to live here and make the neighborhood a better place." Blough helps the kids feel pride in their school by using technology like producing a weekly news show about the exciting things they are doing in class. That's where Nearpod comes in.
Challenges: Low Academic Performance, Lack of Engagement
In 2018, Blough took over at SBECA, a school that had been performing very low academically, with a desire of immediately addressing challenges like consistency and engagement. One of the first things he did was to bring in bring in a number of inspirational staff – and tools like Nearpod. This all-star team of educators generates a really great energy because they genuinely want to work at the academy and are willing to use technology to teach and inspire each other. This year, the biggest goal academically for SBECA is to raise proficiency. Blough says that they are improving but are not yet in a great place. So, the academy wants to keep moving forward and in the right direction – with the help of Nearpod.
Solution: Enhancing Edtech with Nearpod
Standard education technology at SBEC includes Google Chromebooks, Google Classroom, and a few other tools for teaching and learning. Plus Nearpod, of course. "Nearpod came in with me," acknowledged Blough. "If you don't use technology, you're fighting upstream. Technology is what the kids want and are going to use anyway. When they are engaged in something interactive on Chromebooks, students are less apt to sneak on a phone." At the academy, technology adoption is currently great, according to Blough. "I was coming from a school where technology like Nearpod was a big part of the way we teach, he revealed, "so we were able to ride a wave of excitement and get existing teachers involved."
"Nearpod helps by engaging students, and there is so much content that teachers have access to," he explained. "There are so many things they can do to track, assess and keep kids going." Nearpod also allows teachers to differentiate right within. They can have specific lesson codes for kids with specific needs like ELL and get the same content through differentiated experiences and opportunities for growth.
Teaching with Nearpod
How teachers use Nearpod at SBECA varies, according to Blough. Some teachers love to create and adapt existing units every year, adding different activities with Nearpod to improve engagement. Other teachers are comfortable with the standards they are expected to teach, tweaking Nearpod lessons to personalize them. Nearpod's ready-made lessons serve as a great jumping-off point since they are easily customizable. Teachers are also encouraged to visit other classrooms for peer observations so they get to see tools in action. And to see the kids engaged and excited as well. As an adjunct and doctoral candidate at Fordham, Blough is a Nearpod user himself. His college cohorts are school leaders who are big on resource sharing. So Blough has done presentations with Nearpod and especially likes collaboration activities. "We're so used to liking things on social media, now we are liking ideas and academic content," he said. "For anyone who hasn't experienced Nearpod, it's easy to fall in love with it."
Keys to Success: Engagement, Differentiation, Motivation
According to Blough, the biggest key to learning success is Nearpod's engagement factor. "Kids like to be doing and interacting," he commented. "They want to be engaged in technology and immersed in the lesson rather than it just coming at them (like watching a teacher flip through PowerPoint). Nearpod is a good way to do that." Another key to success is the flexibility to differentiate lessons with Nearpod. Teachers have the flexibility to provide different student-paced lessons to different students based on where they are in their learning. This enables students to get content in different Lexiles that meet their individual needs, for instance.
"We are just scratching the surface, and our relationship with Nearpod will keep going," concluded Blough. "Our energetic and inquisitive staff likes to try things, so they will keep trying them. That's the third key."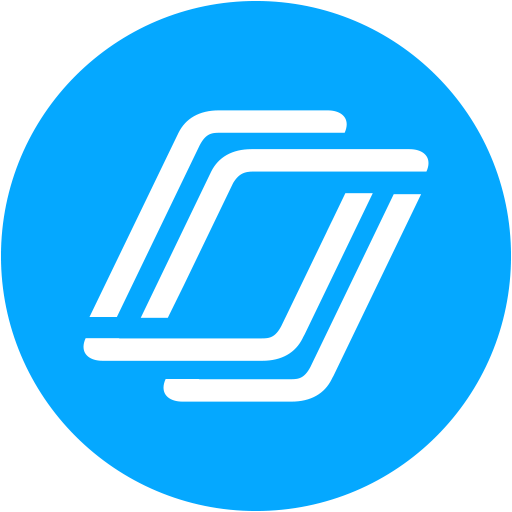 Nearpod's award-winning platform is used by thousands of schools around the globe, transforming classroom engagement.