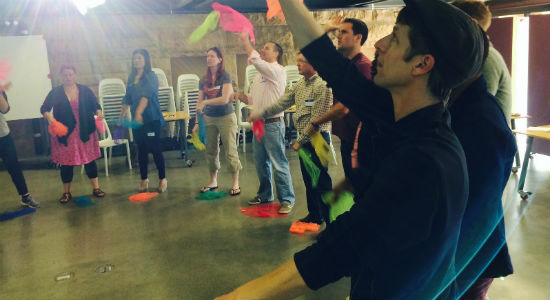 Disrupting Teacher Professional Development One Workshop at a Time
This post is written by Melissa Pelochino, the Director of Teacher Professional Development at Nearpod.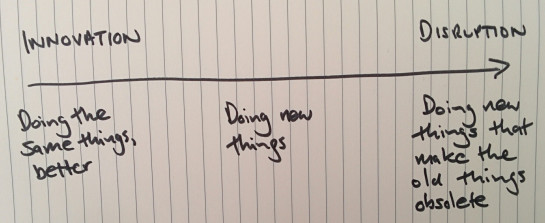 Photo Credit: Stephen George
My friends say I am obsessed.
My family says I am a fanatic.
I say I'm just in love with teacher professional development.
Perhaps this seems odd. Maybe sharing a bit of my backstory will help explain.
I was one of the lucky ones
Many moons ago, I was a brand new, very naive sixth-grade teacher in East Palo Alto, CA. Fortunately for me and my students, I was adopted by The New Teacher Center as part of a generous grant obtained by my district. This funding provided me with access to ongoing, world-class professional development (PD) throughout my first two years of teaching.
I drank PD like a thirsty camel in the desert. I couldn't get enough. Why? Well, I desperately needed it. On my first day of school, it took less than two hours to realize I was ill-prepared to address my students' broad range of needs. More simply, my kids deserved more than I could provide as a first-year teacher. I knew I had to get better, quickly.
Every weekend and most weeknights were filled with workshops, conferences, classes, and certifications. I dug deep into weekly coaching sessions with my mentor, and monthly support sessions with a cohort of new teachers.
Looking back, this professional development was meaningful because it was:
~ Consistent: occurred weekly, monthly and on-demand
~ Data-driven: based on student needs
~ Research-aligned: designed around strategies vetted by experts
~ Rigorous: focused on open-ended questions and problem-solving
~ Process-driven: built around actionable tools, protocols and strategies
~ Relevant: applicable to what was really happening in my classroom
~ Connectable: related in theme
The combination of these elements was a recipe for my transformation in the classroom. Though I did not realize it at the time, this experience became the foundation of my vision for rigorous, meaningful professional development.
My obsession started slowly and organically
In my next role as a school-based Reading Specialist, teachers frequently asked about strategies they saw me use with students. In response, I designed a PD for my staff. This led to another. Then another.
Professional development became a space for me to experiment with pedagogy and test out new ideas.
I asked a group of teachers to eat a meal of gourmet bugs as a way to help them empathize with their students. I ate bugs too.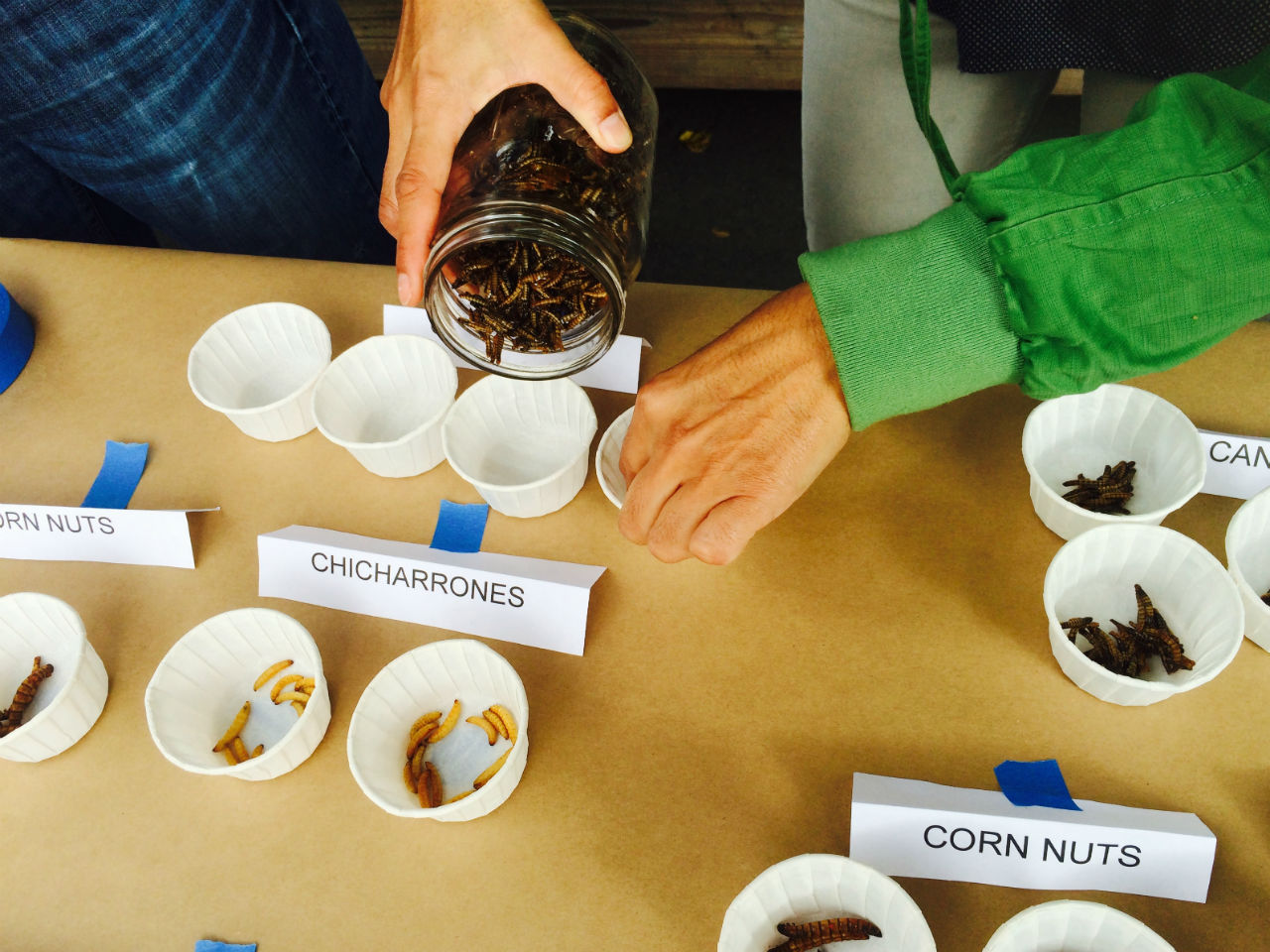 I exchanged the desks in a classroom with couches and pillows to see how eliminating barriers, like desks, enhanced the community experience.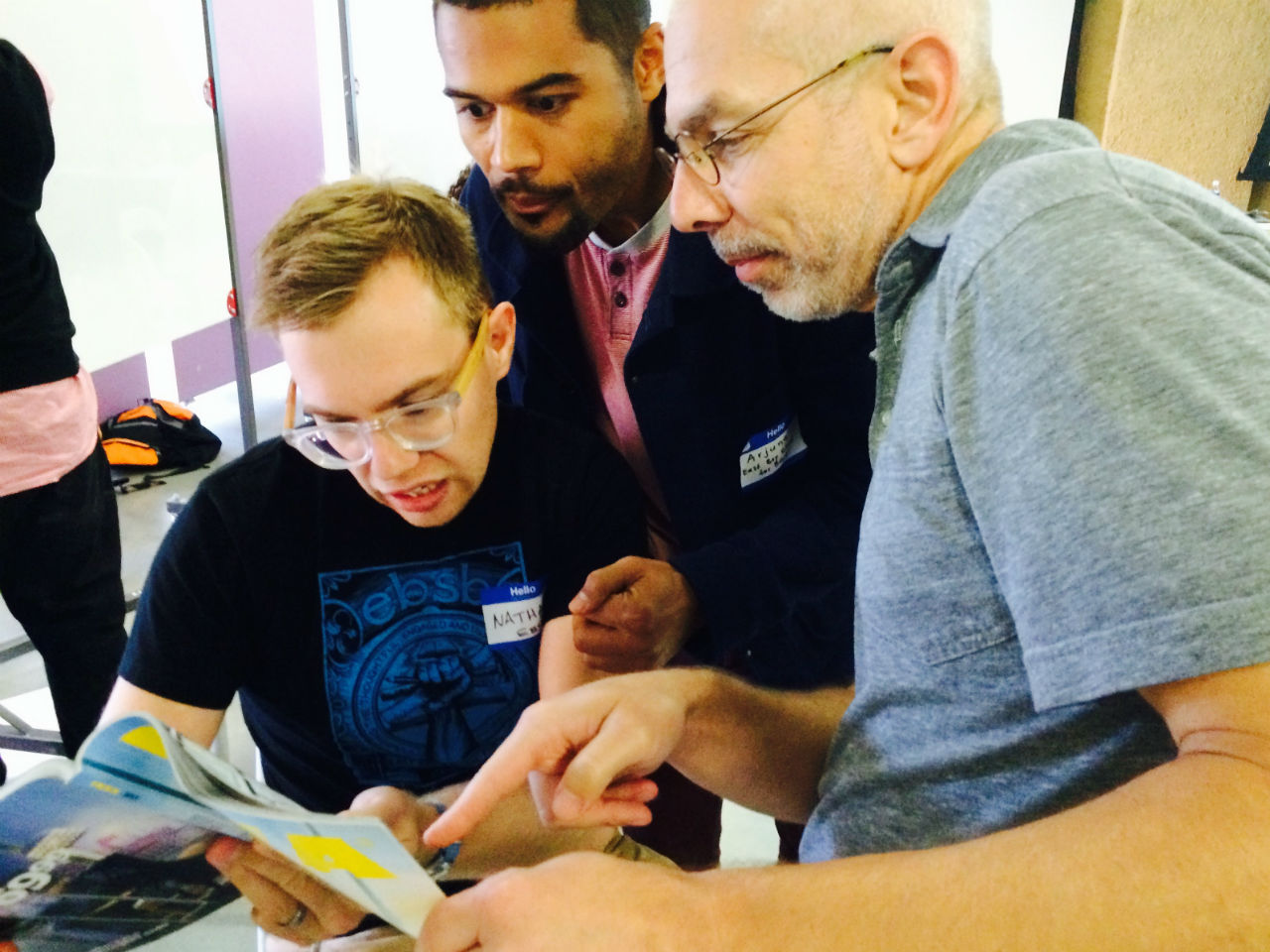 I ran a PD at a campsite in the woods without internet or technology. 20 MPH winds meant my limited resources (posters and post-its) would not stay put. I adapted by asking people to use Total Physical Response (TPI) as a way to remember ideas (think interpretive dance).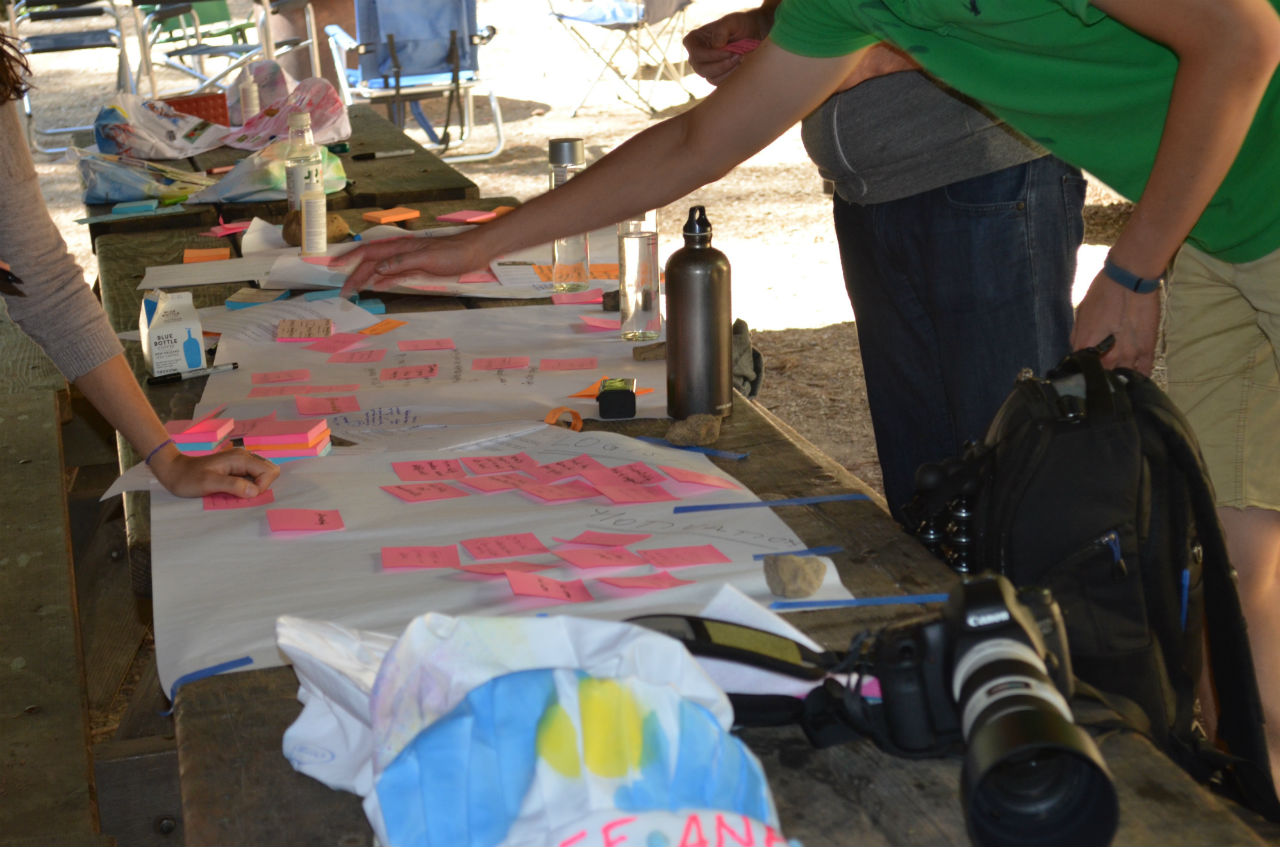 I invited a group of clowns to a PD to help teachers get silly and be vulnerable. Juggling is really hard. Group juggling is even harder.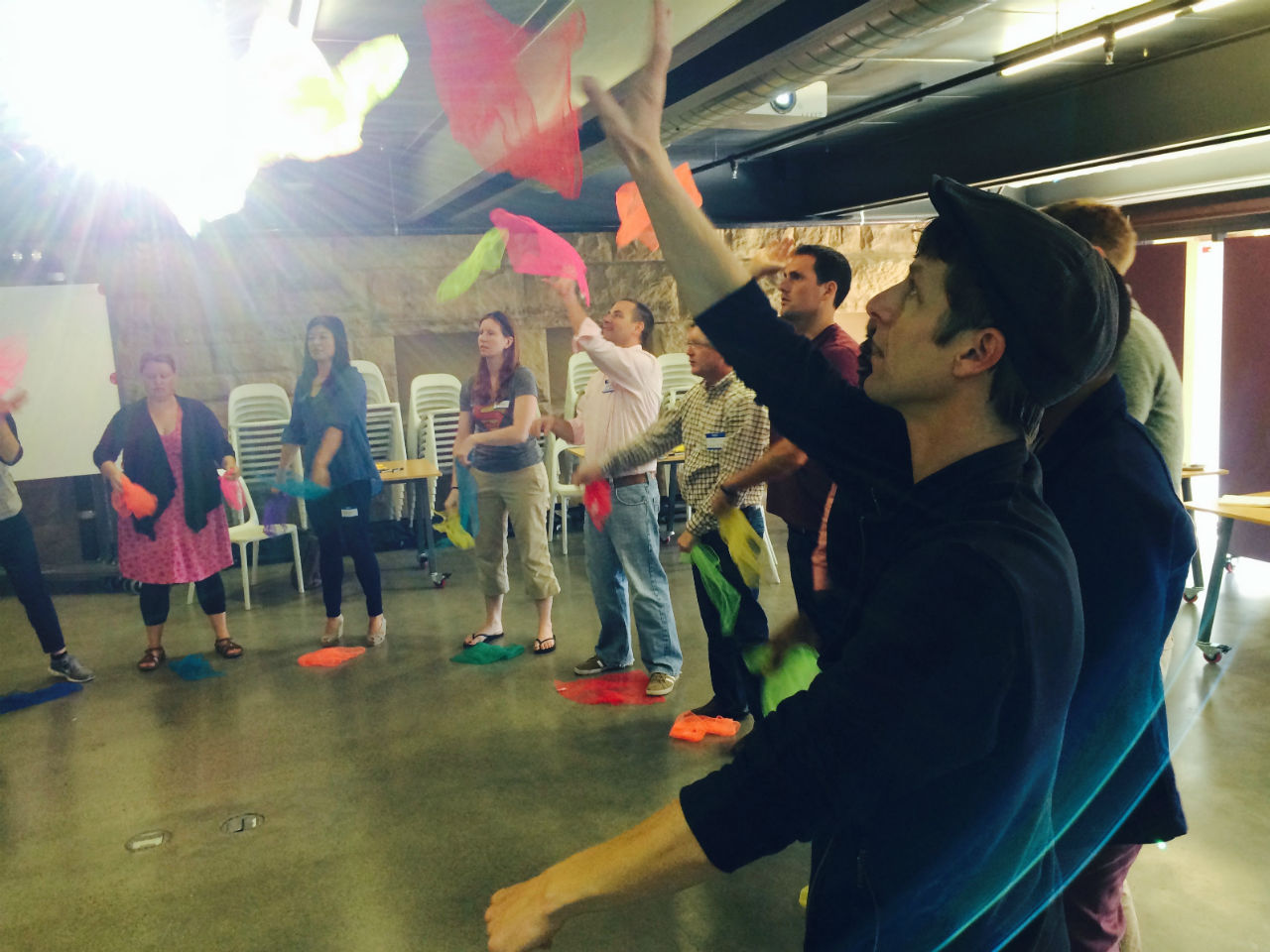 I found inspiration everywhere, from the line at the grocery store to the waiting area at the airport. Everywhere I looked, I saw new ideas I wanted to try.
Supply and demand
The more I experimented, the more people asked for workshops. But, creating quality PD is a time-consuming endeavor. I found myself feeling frustrated over spending weeks or months designing a single PD only to deliver it to 40 educators – or less! – at a time.
The extraordinary amount of time it took to design a PD session and limited resources meant there were many schools I had to turn down. I couldn't reach everyone who wanted support and I hated it.
I had to know, could I deliver hands-on PD at scale?
Lightbulb
Around this time, a former colleague asked me to lead a literacy workshop at his site; I could not. But, I offered to write a PD he could run himself. When I sat down to type my first Powerpoint slide, I thought of Nearpod.
Nearpod's CEO and I participated in the same school fellowship program. There we became good friends. I pitched him my idea and designed a prototype. This prototype became a pilot with 18 schools.
One year, tons of feedback and many iterations later, it has grown into a collection of PD workshops on Nearpod designed to disrupt traditional forms of professional development.
Ready to Run PD didn't come from just one conversation. It was born from years of prototypes and experiments with hundreds of educators around the world.
The seeds planted when I was a new teacher have grown.
Ready to Run PD is:
~ Consistent: local leaders facilitate PD whenever they want
~ Data-driven: participants select from a broad range of workshops to meet students' most pressing needs
~ Research-aligned: content is designed in partnership with leading educational experts
~ Rigorous: collective inquiry shifts responsibility for learning from the "sage on the stage" to participants
~ Process-driven: sessions include concrete, actionable strategies that can be implemented easily in the classroom
~ Relevant: sessions are designed for real people with real needs. Constant feedback ensures we are designing content and experiences teachers need and love
~ Connectable: sessions can be run in isolation or stacked together. Consistent themes make it easy to connect interdisciplinary content
The goals of Ready to Run PD are many:
I hope to democratize PD by providing a large number of teachers access to a broad range of content at a fraction of the cost of other PD offerings.
I seek to empower school and district leaders to not only facilitate and personalize the PD content we offer but to also follow up with support around implementation in the classroom as well.
Most importantly, I wish to model best practices in teaching and learning through quality instructional design, so that teachers are inspired to teach through a problem-centered approach as opposed to a content centered one.
Maybe what they say is true
It's possible I am a bit obsessed. But this passion is what gets me up every morning excited to do this work.
Teachers shouldn't need to be "one of the lucky ones" to experience engaging and meaningful PD. Meaningful PD should be accessible to all and now hopefully it will be.
Melissa Pelochino is the Director of Teacher Professional Development at Nearpod. If you would like a tour of the Ready to Run PD collection please visit us here.