For Teachers
Interactive learning experiences your students will love
For Schools & Districts
A comprehensive platform built to make teaching with technology easy
Find or

create lessons

Our curated library has some of the best ready-to-run lessons available

Interact with

your students

Select from our rich set of activities to interact with your students on any device

Create joyful

learning moments

Infuse lessons with music and videos for multimodal learning and engagement

Get student

insights

See immediate responses in the classroom and assessment reports delivered to you
Watch how Nearpod brings interactivity into every classroom
7,000+ ready-to-run, customizable lessons built in partnership with respected publishers like PhET and ReadWorks
Get 100% student participation with fun, interactive
activities delivered synchronously on all devices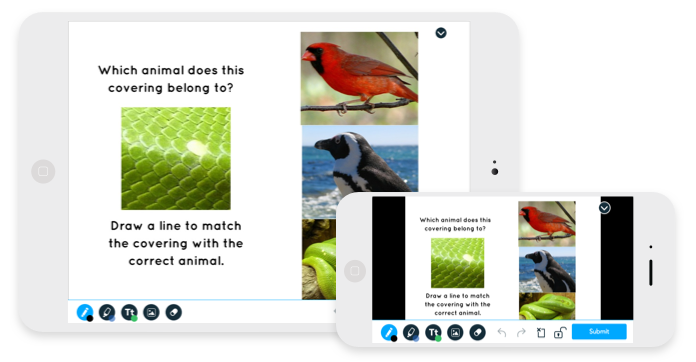 Draw It
An interactive whiteboard where students can draw, highlight, type, and add pictures.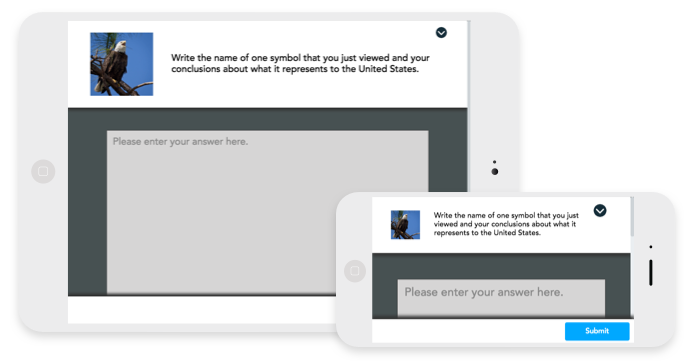 Open–Ended Question
Give your students a chance to freely demonstrate their understanding of a topic.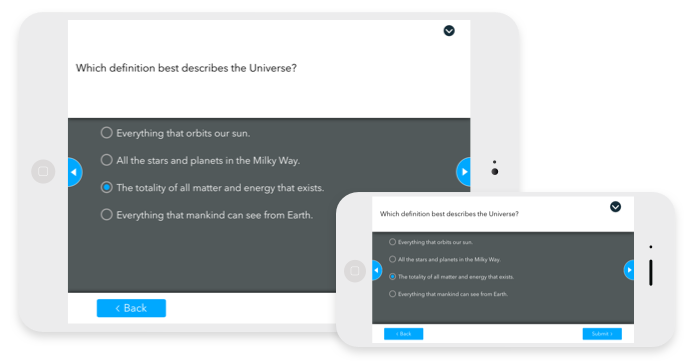 Quiz
Assess students understanding through multiple choice questions and receive instant results.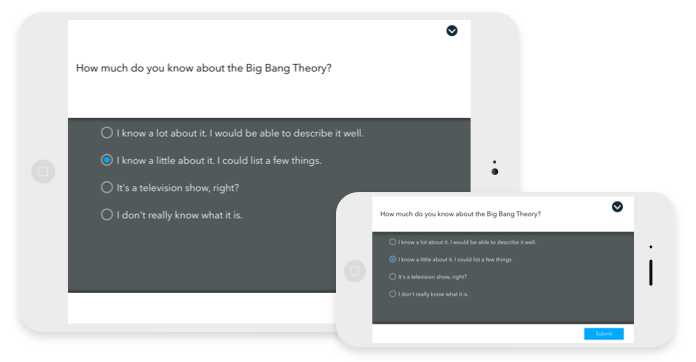 Poll
Highlight student opinions, check for understanding, or provoke a discussion.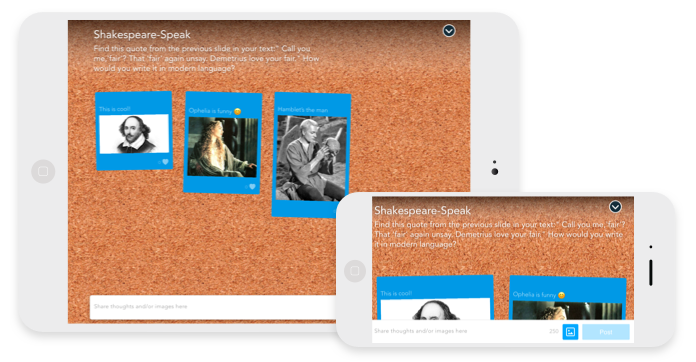 Collaborate!
Create collaborative learning opportunities where students can share ideas in real-time.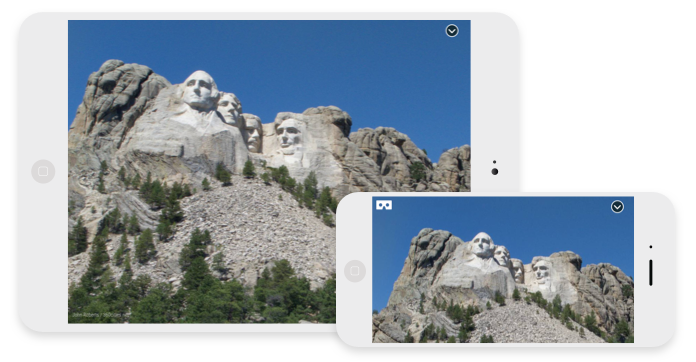 VR Field Trips
Take your students on a virtual reality adventure without leaving your classroom.
``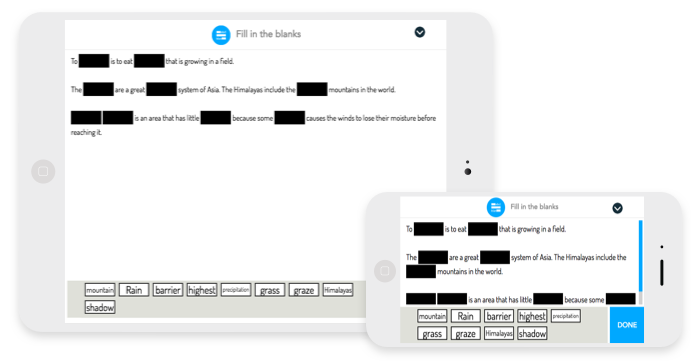 Fill in the Blanks
A fun "drag & drop" activity that allows students to populate blanks with words.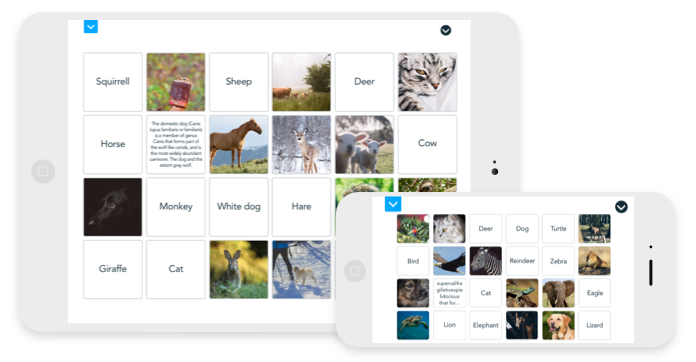 Matching Pairs
A classic match game. Let students test their knowledge by matching pictures and/or text.
Draw It

Open–Ended Question

Quiz

Poll

Collaborate!

VR Field Trips

Fill in the Blanks

Matching Pairs
Imagine getting immediate student feedback and having
your assignments graded for you
Automate lesson grading and see how your students perform in our assessment reports

Review student responses individually or as a class. Create assessment reports with just one click.

I spent hours outside of class grading music theory assignments, and then valuable class time giving feedback to students. Now, with Nearpod, I can grade and give feedback with one click.

Vanessa Edwards, Music Teacher

Autrey Mill Middle School

Fulton County, Georgia
Spend less time planning and more time teaching
Find thousands of high-quality free and paid K-12 lessons developed in partnership with trusted publishers

Download and use right away or customize to suit your lesson plans.

The feature that I love the most is the availability to find lessons on every topic and if you don't find one you can create one.

Dayana Harrera, Kindergarten

Manatee Cove Elementary

Volusia County, Florida
Create your own interactive lessons in minutes

Import your existing lessons and add interactive activities like VR Field Trips, Draw Its, Quizzes, and more. Or, use our editor tools to design lessons from scratch.

My students were struggling with addition and subtraction with regrouping, so I created a Nearpod presentation that included learning targets each day, worksheets, videos, games (links) and a quiz at the end to check for understanding.

Zully Jerry, 2nd Grade

Jesse Keen Elementary School

Polk County, Florida
Give all your students a front row seat,
in and outside the classroom
Ensure everyone is on the same page with synchronization of devices. Use real-time formative assessment to check for understanding.

Keep your students focused. Control what they see and make sure you're all on the same page with synchronized lessons.

Having students with varying needs and abilities, I was struggling for a way to keep them all engaged in the same lesson. Nearpod allows the students to all feel successful and like they are part of the lesson

Amy Benner, Language Arts

General Nash Elementary School

North Penn School District, Pennsylvania
Give all your students a voice

Create a safe environment for students to share without putting anyone "on the spot" with interactive activities like Open–Ended Questions, Polls, and Draw Its.

I have had students who do no participate because they are afraid. With the Collaborate! tool students are able to share without the fear of being called out. Many times they have gotten likes for their post and they get a big smile on their face.

Robert Castleberry

5th grade - Jefferson Elementary School

Wichita Public Schools - Kansas
Join educators in 3 out of 5 U.S. school districts already using Nearpod to create engaging learning experiences for their students