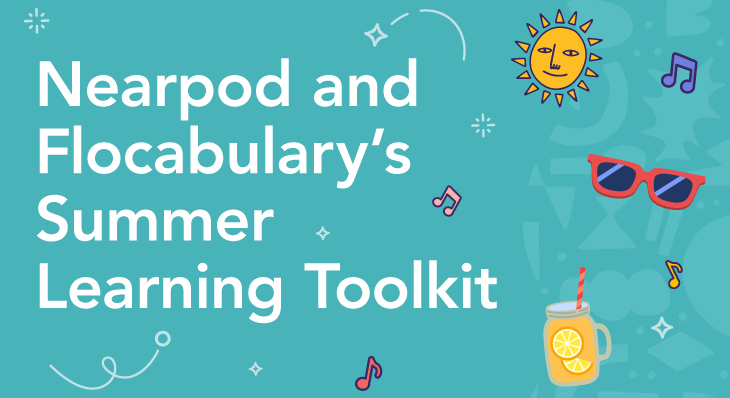 Nearpod and Flocabulary's Summer Learning Toolkit
School may be winding down, but we know teachers work just as hard in the Summer as they do during the actual school year. Whether you're wanting to provide resources for your students to eliminate the summer slide, get ahead for next year, learn Nearpod to it's fullest, we've got your covered! Click around and snag resources that are relevant for you in this Summer Resources Toolkit!
Resources for Summer School…Wherever you Are
Presenting Professional Development or at a Conference?
Create Your Own Lessons? We Have Resources for You!
Join the Nearpod Community!
Summer is the perfect time to get plugged in and join a new PLN! Here are some resources to get started!