Increase student literacy and engagement with Nearpod + Newsela
Learning to read is a sequential process. Each new skill builds on the mastery of previously learned skills. Student's reading skills are essential to their success in school, as they will allow them to access the scope of the curriculum. Reading can be a fun and imaginative time for students, opening doors to all kinds of new worlds for them. However, in order to create these moments in their classrooms, teachers need access to high-quality, relevant, and on-level texts.
Explore NEW Nearpod + Newsela lessons here.
It is important to note that the difficulty of teaching reading is grossly underestimated.
There is the consideration of student's interests, alone. Student's interest in reading must be highly stimulated and diverse. Students should be exposed to several texts that peak their interest, as well as participating in highly-engaging discussions and activities in response to what they've read.
For best results, the teacher must accommodate each student's needs. This involves assessing students, tailoring lessons to meet these needs, recognizing errors, providing timely feedback, and selecting relevant, exciting example texts. And therein lies why teachers are superheroes, indeed.
Ensure that every student can participate in reading and discussion with @Nearpod + @Newsela!
Click To Tweet
Nearpod and Newsela recognize this challenge, which is why we've teamed up to provide educators with resources to assist in meeting student's needs.
Nearpod is releasing 100 lessons to supercharge reading engagement by pairing Newsela's high-interest, standards-aligned non-fiction texts, including current events, primary sources, historical speeches, and scientific papers with Nearpod's student engagement features. These 3rd through 12th-grade multidisciplinary lessons include Newsela's text-leveling technology and Nearpod's media and assessments, including VR, to promote understanding of content and ensure participation in reading and discussion.
So, what can you expect from these new learning experiences, now available in Nearpod's Lesson Library?

Let's take a look!
Each lesson is structured around the 5E Instructional Model to turn each Newsela text into a complete learning experience.
Engage, Explore, Explain, Extend, & Evaluate 
The ready-to-run lesson, structured around the Newsela text, ensures that teachers have the resources needed for a complete literacy-infused lesson in their classroom.
Explore Nearpod + Newsela Lessons here.
Engagement
With a variety of reading resources, we are paving the avenue to explore new worlds, cultures, and ideas. What better way to do this than to make the learning experience exciting? We know the importance of student engagement and with these lessons, there's something for everyone!
Each lesson provides a variety of engaging activities to support your student's multifaceted needs. With Newsela's leveled articles in Nearpod – we can leverage unique features, like Virtual Reality, to make the learning experience more immersive. Take your students on a journey to the setting of your reading material and watch those real-world connections take place.  We can begin to transform the way students access the world through words. It is central to provide real-world connections for our students to ensure a deep understanding of the content. With these features, you will begin to see your student's understandings becoming deeper and discussions become richer.
Completing a @Newsela @nearpod lesson! I love the combination of the two! pic.twitter.com/0WiFHgmZMZ

— Christy Rofoogar (@DZRofoogar) March 27, 2019
@Newsela and @nearpod together is a great combo. Especially with a bit of virtual reality and followers with time to climb. pic.twitter.com/rFNj65i4Bp

— Shelly Stanton, NBCT (@StantonShelly) April 16, 2019
Exploration
With Newsela's leveled articles in Nearpod – we have the opportunity to utilize incredibly rich text to reach all levels of learners. While exploring the collection of lessons at hand – each
lesson includes a variety of activities like Slide Shows and Matching Pairs to help students explore vocabulary and concepts related to the topic. With these modes of learning, students are continuing to grasp new ideas and learn and assimilate vocabulary while being engaged. I think that's a win-win in any teacher's book!
Differentiation
Differentiation can be hard – even saying that word is a tongue twister. It is not a prescribed instructional model. Newsela lessons inside Nearpod allow for the teacher to respond to students' needs, with a variety of activities, in real-time. After quizzes, polls, matching pairs (& more), we can provide feedback in a timely manner to adjust & differentiate the student learning experience.
Additionally, inside these unique lessons, there are Think-Pair-Share activities where students select one of three questions to answer with a partner. Each question option is broken into 'Spice Levels' – or levels of difficulty; Mild, Medium, or Spicy. This fun feature empowers students to challenge themselves, while the teacher can identify levels of understanding.
And so… If we circle back to how difficult it is to teach our students reading and literacy on such complex levels, we can now see how the partnership between Nearpod and Newsela will transform the way you approach reading in your classroom. So, take advantage of this partnership, improve your students' literacy skills and drive reading engagement with NEW Newsela lessons featuring relevant, leveled articles.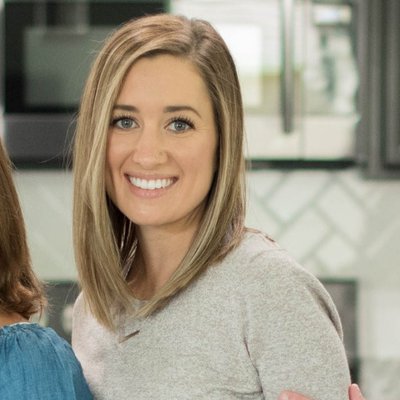 Katie is a Personalized Learning Leader in Volusia County Schools. She helps teachers incorporate educational technology into their curriculum. She believes that students deserve an instructional practice that resonates with their daily lives, and that includes the utilization of technology. She is on a mission to promote the endless benefits that edtech can have on 21st century instructional practices.