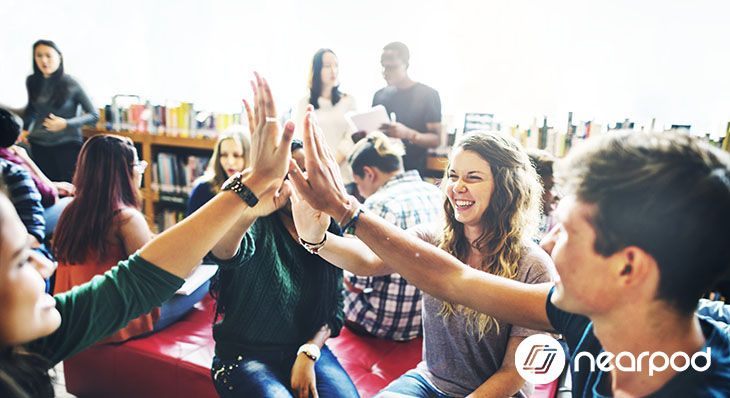 How Can We Promote Lifelong Learning in the Classroom?
These days, our roles as teachers go far beyond just teaching content standards. In teaching 5th grade this year, I learned that many students desperately need learning strategies like goal-setting, note-taking, and even basic organization. Unfortunately, most school districts don't provide a lot of resources or training for teaching those things. And if you're like me, your free time to find your own lessons is pretty scarce.
Another huge "a-ha" for me this year was just how impactful having (or lacking) those learning strategies can be for students' success in the classroom. Unorganized binders and backpacks can lead to lost materials and missing assignments. Poor time management can cause students to fall behind and foster feelings of stress and anxiety. Social and Emotional Learning in schools may not be in the curriculum, but it's something that is essential for future student success.
Check out the fantastic @MsStevenson_K and her kinder cuties using @nearpod to learn about our SEL (social-emotional learning) goals! #ourFISDstory #friscofutureready 🙌🥳 https://t.co/EPkSJLqSSQ

— Savannah Miske (@edtechsavy) March 5, 2019
Social & Emotional Learning may not be in the curriculum, but it's something that is essential for future student success.
Click To Tweet
Social Emotional Learning: Lifelong Learning Strategies
Nearpod recognizes that teachers are looking for more than just academic content in their classrooms, so they've created an amazing SEL curriculum for social and emotional learning in schools. Within Nearpod's social and emotional learning lessons, the Lifelong Learning Strategies series has been most impactful for building strong study habits and encouraging students to become self-directed learners. It includes topics like goal setting, balancing obligations, and critical thinking skills.
My favorite Lifelong Learning lesson is Time Management Skills because it  covers a topic my students (and I!) continue to struggle with. I cannot even begin to tell you how many times students tell me they just didn't have time to complete their assignments before the due date.
Life is all about balance, and our students'  lives are busier than ever. This lesson encourages students to analyze where they're wasting time and come up with strategies to prioritize tasks.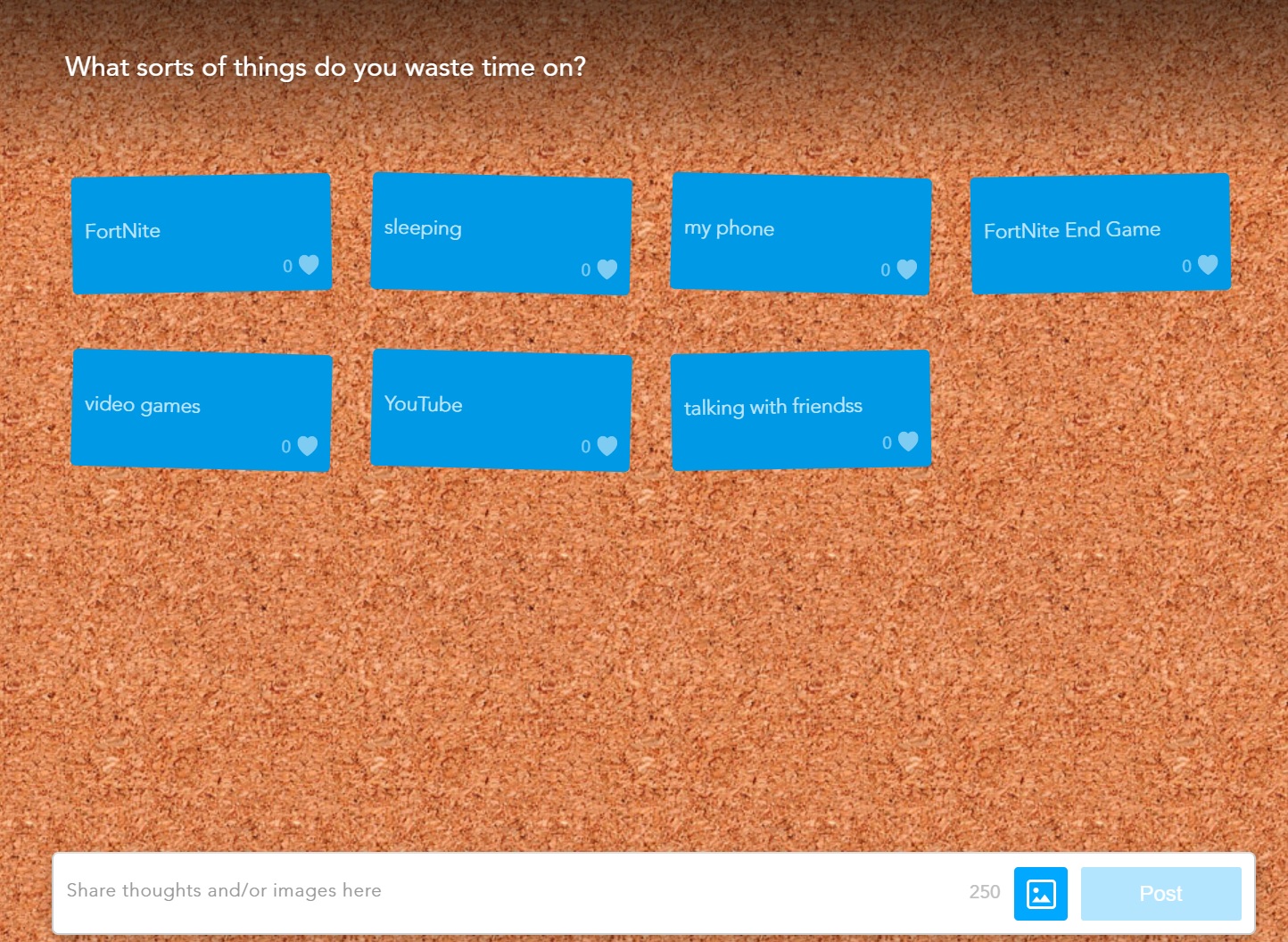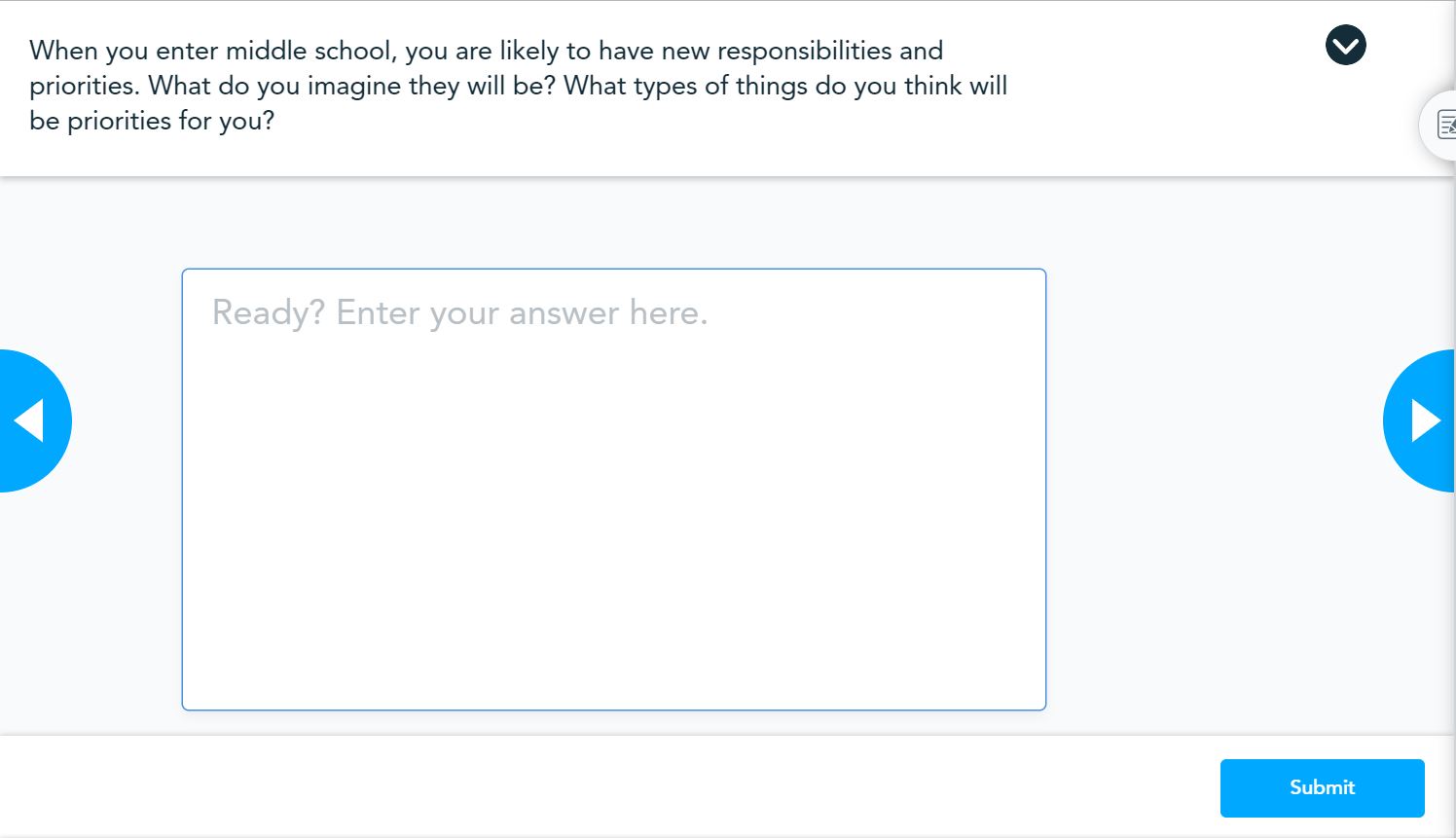 I also love how this lesson connects to preparing for middle school, because it addresses a need that is meaningful to my students. As they grow, our students need to take ownership of their own learning and utilize skills to be successful in school and in life.
SEL goes beyond just learning skills, and Nearpod's resources cover all of the social and emotional skills that fuel student success
Leave the Hard Stuff to the Experts
Social and emotional learning can be a little tricky to navigate in the classroom. Nearpod social emotional learning activities and lessons were created by experts in the field, like Common Sense Education, and were crafted for the needs of teachers and students. Lessons are also aligned to state and district requirements and can be easily integrated into your existing curriculum. Even better, the lessons require little to no prep. You can dedicate time to the million other roles you have as a teacher and not on researching lesson content.
Use a Wide Range of Topics
Meet all your social-emotional lesson needs with learning experiences ranging from growth mindset to mindfulness and brain breaks. There's a variety of topics available for all grade levels K-12.
Topics include:
SEL in Digital Life with lessons such as Self Control & Shaming, Humility and Selfies, and Courage & Cyberbullying.

SEL in Action with lessons about regulating emotions, embracing diversity and goal setting.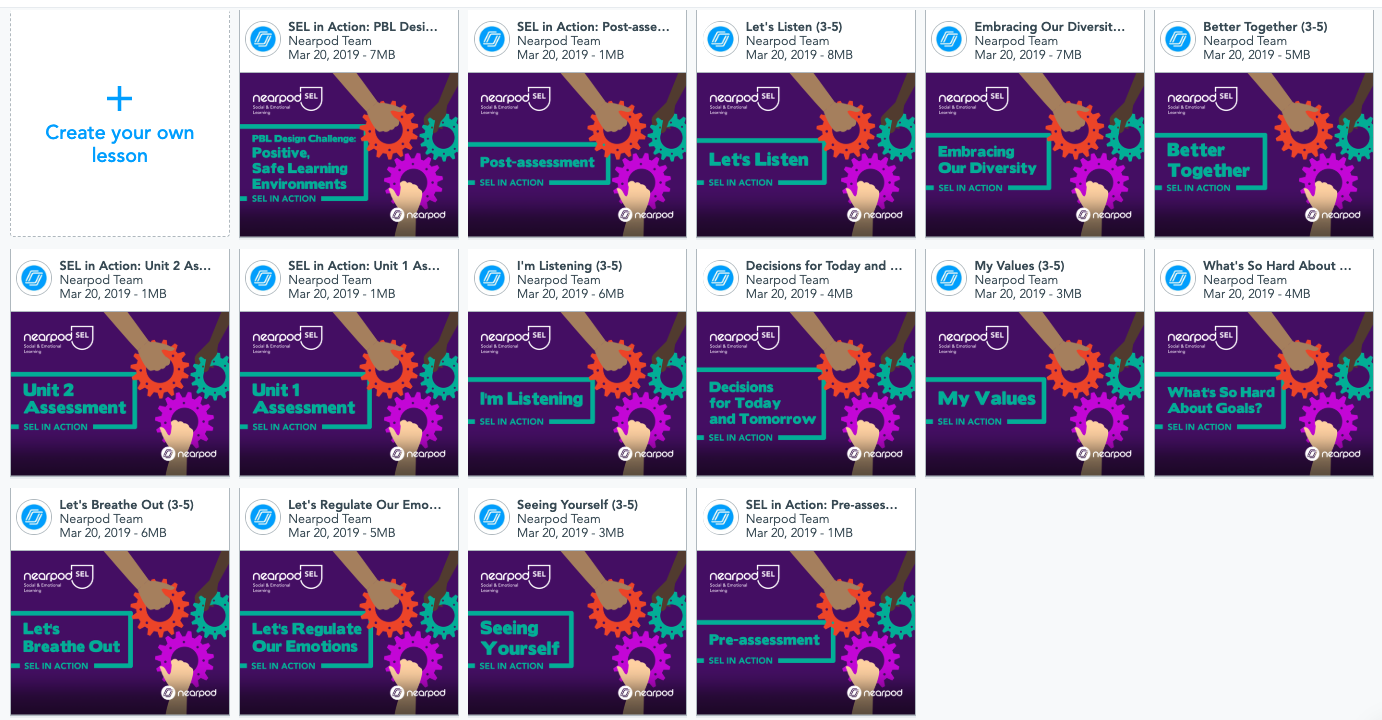 Growth Mindset Practices with lessons such as Persistence, Thinking Flexibly, and Taking Responsible Risks.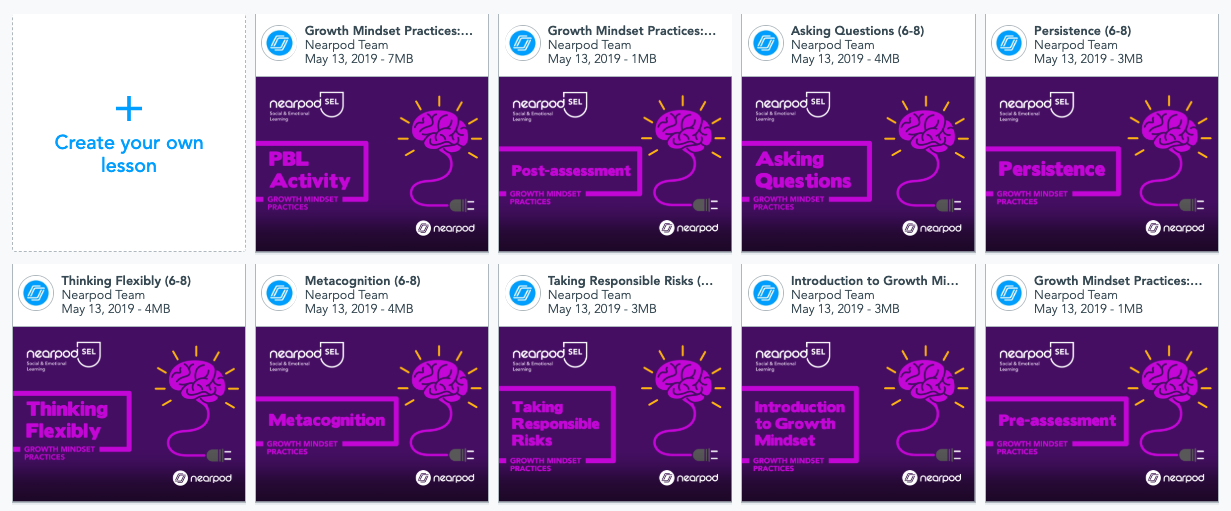 Lifelong Learning Strategies with lessons such as Time Management Skills, Balancing Obligations, and Communicating my Needs.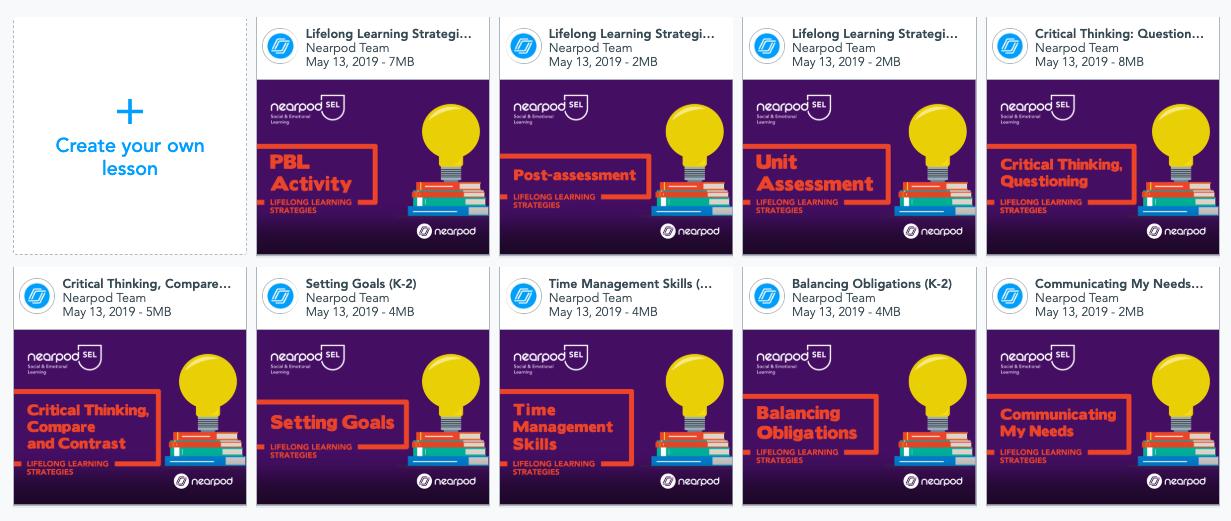 Easily Customize Lessons
When it comes to class lessons, one-size doesn't always fit all. If you're like me, I'm always tweaking or redesigning lessons to meet the needs of my specific class. These lessons are the same. They're great as they are, but there are no limitations against tailoring them to fit your own needs. Shorten the lesson, add an extra activity; you are the expert of your classroom.
Grab all of the amazing Nearpod Social and Emotional Learning resources as part of their new add-on package. All lessons have been created by experts, so you know you can trust the content and strategies used in them. Plus, they'll save you a ton of time and energy that you can put back into your students, not your lesson plans.

Unlock exclusive content today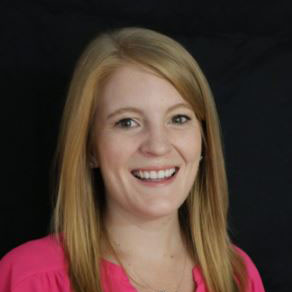 Kali is a tech-savvy elementary teacher whose passion for all things STEM fuels her innovation in the classroom and inspires other teachers to begin their own #edtech adventures.