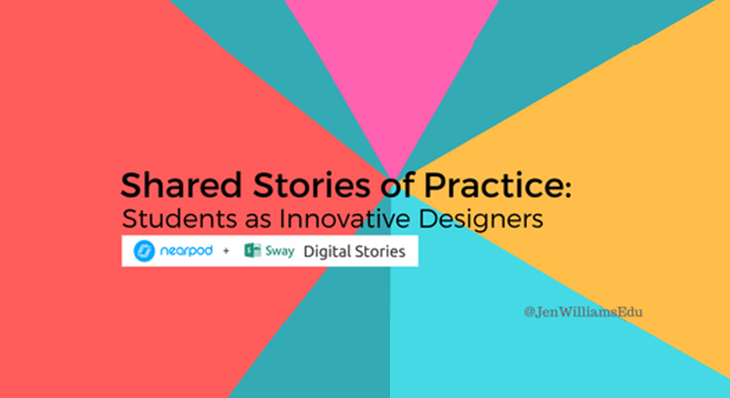 Shared Stories of Pedagogical Practice – Part 2: Innovative Designers
This post was originally published on Calliope Global. Visit Jennifer William's website to learn more about her edtech experiences!
This is the second post in a three part series on shared stories of pedagogical practice. Storytelling in the form of Nearpod+Sway is combined with reflections and discussion on empowering students as innovative designers in the classroom.
Three shared stories. Three powerful messages. One common theme.
Let's meet our storytellers!

Jennifer Casa-Todd is the Teacher-Librarian at Cardinal Carter, an IB World School in Aurora, Ontario. Prior to this role, she was the Literacy Consultant for the York Catholic District School Board and one of the lead learners in a district-wide initiative to build 21st century competencies using technology. Jennifer is currently writing a book, set to be released in Spring 2017 by Dave Burgess Consulting, which builds upon the idea of empowering students to become Digital Leaders using social media. She is passionate about connecting students to each other and to the world. She is also a student and most importantly a wife and a mom to two amazing teens!

Kolsten Keene is a 7th grade student with a passion for gaming and designing his own learning. When he isn't building worlds in Minecraft or creating YouTube videos in his home production studio, Kolsten can be found playing with his pets or playing drums. He often creates, builds, and explores with his awesome dad, his super-techie mom, Dr. Katrina Keene, and his fun-loving sister, Kaleena. He dreams of working one day for Mojang, the creators of Minecraft, and a highlight for him this year was presenting at ISTE 2016 and then meeting Vu Boi, COO of Mojang. How cool!
Joe Young is a Math and STEAM Coach/ Teacher on Special Assignment in Palo Alto Unified School District in Palo Alto, California. His many roles in education prior to this position have included teaching first, second, and fifth grades and serving as a grade level team lead, math lead teacher, technology lead teacher, and STEAM Inquiry Team member. Joe is passionate about empowering students, promoting student voice, and fostering life skills in children. With all of these experiences, he has found that education is his true passion, and each day for him is an opportunity to encourage wonder, discovery, and exploration of thought.
Now, time for some questions! Joe and Jennifer join me as we think about practice as educators and ways to best support our students as innovative designers.

Jen: Joe, with all your rich experiences in the classroom, how have you used digital storytelling to bring the stories of our world to life for your students?

Joe: The use of digital storytelling is a powerful and essential way for teachers to engage their students in this digital age. Communication is richer through storytelling and students definitely have instant buy-in and engagement when it's done in a digital form. The key part in this process is for purposeful and clear objectives and pedagogy in the teacher. No amount of digital tools can be as successful without the good teacher, the colleagues and coaches that support the good teacher, and the positive and supportive class and school culture of that good teacher.

Jen: Jennifer, you work with so many teachers and students to empower their voices through the sharing of stories of our world. What role does digital storytelling play in teaching and learning for you?

Jennifer Casa-Todd: Digital Storytelling provides a differentiated approach for students to demonstrate their learning. It is a way for students to demonstrate not just their understanding of concepts and ideas, but to be able to use creativity and critical thinking to relay that understanding in a way that is meaningful to them and transparent to the teacher. Best of all, unlike a test or essay, digital stories can be shared so that others might benefit as well.

Jen: Over the course of this blog series sharing about pedagogical practice and shared stories of the classroom, I have seen how combining digital tools can really enhance the quality and power of digital stories–totally loving Nearpod+Sway used together! What experiences have you had with these tools?

Jennifer Casa-Todd: This was my first Sway! Loved its simplicity and intuitiveness!

Joe: I've enjoyed using Nearpod in professional development sessions. I wish I had the opportunity to use Nearpod when I was in the classroom, however I am definitely enjoying the privilege of my position as an instructional coach sharing the features and benefits of Nearpod. My most recent experience with Nearpod was co-facilitating an EdtechTeacher summer workshop with Sabba Quidwai (@askMsQ) where she demonstrated features of Nearpod that I didn't know. It was incredible to receive professional development while delivering professional development.

Jen: As innovative designers in the classroom, I see students as architects of their learning–the definition of student extending to include inventor, maker, explorer. How do you find that we as teachers can best see our students as curious questioners?

Joe: Listen to student voice, focus on standards AND let go of "traditional units," be flexible, engage in professional development, make mistakes, fail and recover, reflect and celebrate, lean on your colleagues and PLN, ask for help, believe in yourself, and in difficult times, listen to your students.

Jennifer: Just try it! Think about what your learning goals are and ask yourself and your students, "Who might help us to learn this better?" and "How can we share this learning with others?" You don't have to be an expert; learning together is often the best way to begin your journey.
Students as knowledge constructors and as innovative designers. Teachers as facilitators and sharers of stories. Join us next week for Part 3: Students as Global Collaborators. Also, we welcome you to join the conversation and share your classroom stories and Nearpod+Sway experiences on social media with the hashtag #sharedstories.
Introduction
Part 1: Students as Knowledge Constructors
Part 2: Students as Innovative Designers
Part 3: Students as Global Collaborators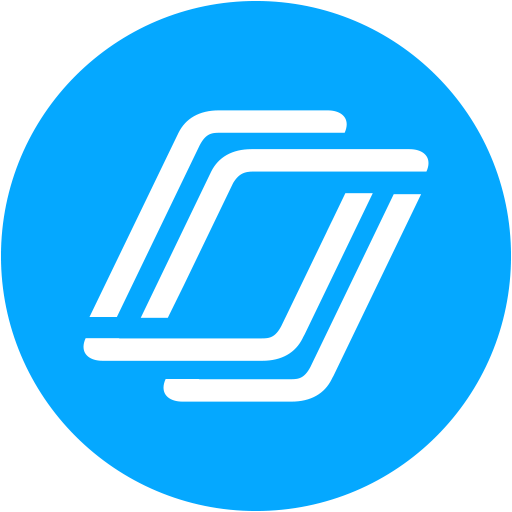 Nearpod's award-winning platform is used by thousands of schools around the globe, transforming classroom engagement.