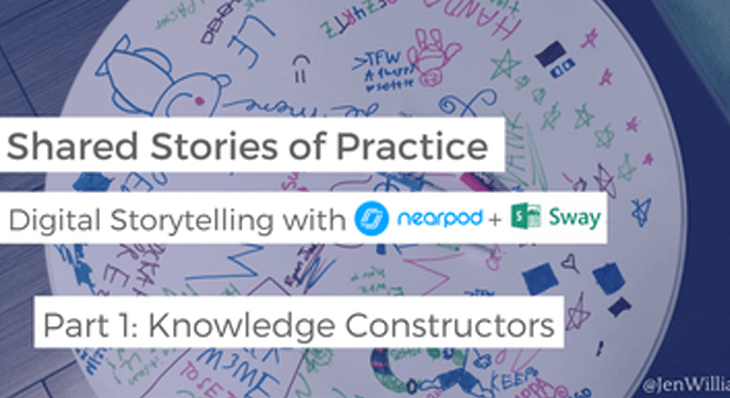 Shared Stories of Pedagogical Practice – Part 1: Knowledge Constructors
This post was originally published on Calliope Global. Visit Jennifer William's website to learn more about her edtech experiences!
Through exploration and discovery, teachers are finding ways to use innovative digital pathways to share stories of practice and experience. As learners of today oftentimes visualize the world through nonlinear and hypertext frameworks, digital storytelling offers highly developed and multimodal forms of communication that allow students to reimagine learning and view shared stories as cohesive and interconnected constructions of expression. Literacies, aesthetics, and advanced practices associated with digital storytelling have the potential to positively impact the communicative landscape of our classrooms. With a focus on sharing the stories of pedagogy and of our world, we as educators can harness the power of digital narratives of practice to together transform learning and teaching in our classrooms. As the first post in a three part series of discovery and reflection, we are able to see into education of today through the lens of a teacher, a student, and an educational technology learning manager–all working to create pathways for the construction of knowledge for students.
Through the power of Nearpod and Sway digital storytelling, themes of practice emerge. In these stories of learning, immersive spaces, explored passions, and authentic connections were each drivers for change. Though the pathways were unique, each brought a story of students empowered as knowledge constructors.
Immersive Spaces
Learning spaces of our modern classrooms have transformed to emphasize learner-centered instruction and seamless integrations of digital technologies. Immersed in supportive physical and virtual environments, students are encouraged to create and explore through processes of design thinking, inquiry, and investigation. As a 4th-6th grade special education teacher at Puesta del Sol Elementary in California, Nicholas Clayton structures his instruction around lessons and tools that promote knowledge construction. From Nearpod VRs Virtual Reality Field Trips to building of virtual worlds in Minecraft and Animal Jam to creating collaborative virtual spaces, Nicholas brings students on "educational adventures" to worlds they understand. For him, "students must have an outlet for their voices and be able to tell about their learning from a language they know." In immersive spaces of the classroom, access and agency is within reach of the learner and the voices of all students can be inspired.
Explored Passions
Teachers in classrooms of today are finding ways for students to become the storytellers and builders of their learning paths. Through project-based learning and practices of personalized inquiry, students are provided space and time to thoughtfully develop passions into actionable plans for implementation and execution. These students, engaged in the process of following in passion projects, are analyzing problems of global significance and finding solutions to impact local and world communities. As a middle years student, Karishma Bhagani was challenged to not only identify a question for exploring, but also a question on a subject for which she was personally connected. In her journey to developing a working low-cost water purification system, Karishma was faced with countless challenges and failures. However, with freedom to fail and grow and the encouragement of her teachers and parents, she found that with perseverance and grit and the fuel of passion, she was able to ultimately reach the point of having a viable prototype. Today, as a student at New York University, Karishma is continuing her mission to bring clean water to communities across the world through her Matone de Chiwit organization. As teachers, these are the stories that fuel us–stories of educational practices that support students to take risks and follow in their dreams. For us, these are those moments that can ignite true change, and in the words of Karishma, are the drops that can create a million ripples.
Authentic Connections 
We as teachers are in a constant search for ways to support our students as constructors of knowledge. Supported in immersive environments and engaged in projects that follow in their passions, they have opportunities to develop sincere connections to content to ultimately deepen levels of learning. Meaningful contexts and authentic audiences can propel learning forward and add richness to the learning experience for students in our schools. As an advocate for student voice and integration of technology in instruction, Zac Leonard of Lecanto Middle School works to provide students with real world situations in learning. With purposeful uses of social media and access to global audiences, Zac connects students to the world through stories of literature, history, and technology. He believes that "digital storytelling is just the next iteration of humanity's need to share stories." In classrooms like Zac's, new ideas can take flight and connections to learning can be realized.
Join us next week for Part 2: Students as Innovative Designers. Also, we welcome you to join the conversation and share your classroom stories and Nearpod+Sway experiences on social media with the hashtag #sharedstories.
Introduction
Part 2: Students as Innovative Designers
Part 3: Students as Global Collaborators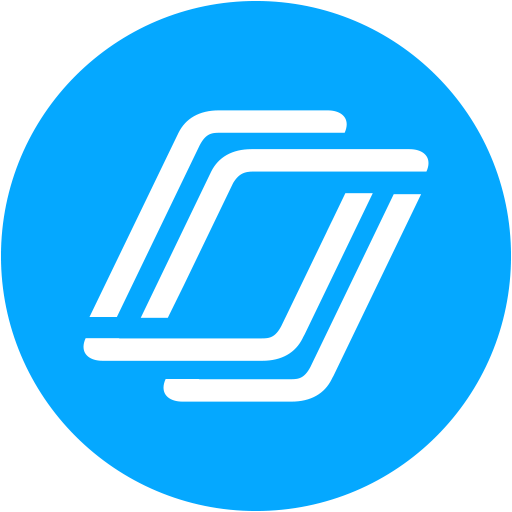 Nearpod's award-winning platform is used by thousands of schools across the country, transforming classroom engagement.