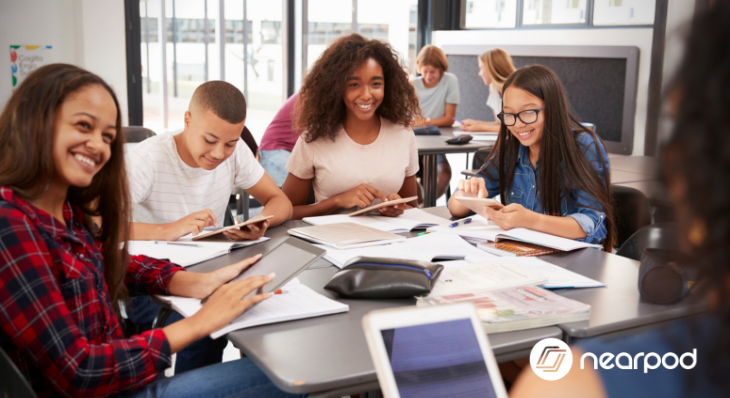 Using Nearpod in your School Counseling Program
Are you looking for creative and engaging ways to support the new ASCA model? Are you interested in integrating technology and blended learning into your school counseling classroom? I would love to share how Nearpod has proven to be a valuable tool in my school counseling program.
The Nearpod Library & Features
Nearpod has an extensive library of lessons to enhance school counseling curriculum. I love the Social and Emotional Learning, college and career, and financial literacy series. 
The SEL series fulfill state and district social and emotional learning requirements and initiatives. These lessons contain an engaging mix of content, activities, and resources. 
The Nearpod library has so many essential topics my students need to learn and grow. These lessons compliment my existing program, provide collaboration opportunities, and increase student engagement.
Integrate technology and make school counseling engaging with Nearpod 💙💛🧡
Click To Tweet
Some of my favorite topics for counseling:
Growth mindset

Friendship

Calming techniques

Organization skills

Postsecondary readiness lessons

Career VR lessons*

Lifeskills

Plus, so much more!
*available only with school or district license
Best of all, the lessons are editable! This is essential because this gives us flexibility to adjust lessons for specific classes, small groups, individuals, learning styles, or time limits.
At times, I need a lesson that is personalized to my program. With Nearpod, I create my own custom lessons to go with my favorite books, discussions, and topics. 
I can save and update these lessons each year to tweak content or depth. My lessons can also be shared with colleagues or embedded on my website. 
Nearpod offers an incredible array of features for lessons. Below is a list some of my favorite features for social and emotional growth.
SEL Powerhouse Features for School Counseling
Nearpod features infuse 21st Century instructional practices and offers opportunities for blended learning. Lessons can be customized with the features that will create the most impact for that particular topic. Listed below are some of my favorite features.
Poll
Polling is a great way to temperature check on a topic. Ex: What percentage of students have a concern with bullying, grades, or friendship? Use a polling slide to teach how to handle differences of opinions in a respectful manner. This also gives you immediate feedback and real-time discussion points for crucial conversations.
(Much faster and easier than counting raised hands!) 
Draw It
Adding a Draw It slide is a great option to differentiate feedback from students and offer a creative response choice. My students have illustrated feelings, coping techniques, size of the problem, and conflict management skills on a Draw It slide to compliment a lesson. If one students illustrates something amazing, I have the ability to "cast" that image to all screens (love this for my artsy students or students who may not share verbally in class).
Matching Pairs
Match feelings to faces, coping skills to situations, size of the problem to a scale, the possibilities are endless with Matching Pairs. 
Video
I love sharing motivational videos with my students (Kid President is a favorite!). With Nearpod, I add the video right into the lesson. No students typing in URL addresses or worrying about that risky YouTube sidebar!
VR
We don't have the luxury of having VR headsets in my classroom, but my students still love the VR lessons. Instead, we use the mouse on our laptops to explore different career settings, college campuses, or interesting locations. We are in a rural area, so the VR lessons help my students gain access to the world beyond our zip code.
Website
Add any website (or several) to a lesson. I love appsmashing with this feature! I can drop-in a Flocabulary video, Wakelet collection, launch a Kahoot quiz, or add a Flipgrid response video link. This feature gives me so many options to keep my lessons current.
Collaborate Boards
I LOVE, LOVE, LOVE collaborate boards! They provide a launch point for valuable conversations in my classroom. Students add notes to an online memo board which updates in real-time. Student can "like" each other's comments and see everyone's answers on the screen. My students love to compete to see which group can come up with the most answers on a topic (how to handle friendship problems, ways to calm down, etc.).
I also use this feature to teach how to agree to disagree, respect different points of view, and to value working together to solve problems.
The boards are easy to create and you can moderate answers from students before they appear on the board.
Time to Climb
My FAVORITE Nearpod feature. I love it even more than collaborate, if that is possible. Students make an avatar and as they answer questions, their avatars race to the top of a mountain. The graphics are amazing and I can customize the questions or use a pre-made assessment. 
I love to take my favorite social-emotional books and customize Time to Climb questions for review. My students go crazy for this feature and engagement is through the roof. As the educator, my screen displays a leaderboard during the quiz which updates in real-time.
Reports
Another great feature of Nearpod is the "Reports" tab. If you conduct pre/post tests for data or for your evaluations, this is a great tab to check-out! View your students' scores, written answers, or drawings. Reports contain helpful data for evaluations and document student progress (which can be a challenge for a SEL class).
 Sub Plans
Sub plans are a lifesaver. We all know how hard it is to leave a social-emotional based lesson for a sub to carry out. Nearpod enables me to leave a variety of resources in an easy-to-use lesson.
Last year, I had a meeting and I left my sub (an amazing, but not especially tech-savvy lady) a Nearpod lesson. My substitute reported positive behavior and participation. She also commented on how easy Nearpod was to navigate.  
On my end I could monitor my students from my location in real-time. It was a relief to know that my students engaged and learning at a high level while I was away from the classroom. 
**On the first slide of the lesson, I mentioned that I was away, but checking participation from my meeting. I also added specific instructions and words of encouragement.
Small Groups and Individuals 
Nearpod is great for large classroom lessons, but I also use Nearpod with small groups and individuals. Small group learning and experiences are essential in my school counseling program. I usually organize four students per device during a lesson and assign roles to the group members. 
Students in small groups gain social experiences (collaborating on answers, sharing air time, balancing group roles, etc.) and gain content knowledge at the same time (conflict management, friendship, mindfulness). The Nearpod SEL library has great resources or I create my own lesson. All I need is a device for the group to share, so I also save on prep time and copies. 
Individuals can complete lessons to gain skills, decompress, reflect on a conflict, or to brainstorm new ways to handle problems. The "Reports" tab keeps their responses to review for progress and growth.
Nearpod and School Counseling
Social and emotional learning can truly bridge with 21st Century instructional practices for student success in today's classrooms. Nearpod's every expanding library and lessons have enriched my students' skills and offered a unique platform to elevate students voice and enhance social learning. I love pairing my counseling program with today's technology to help my students build skills for success in life.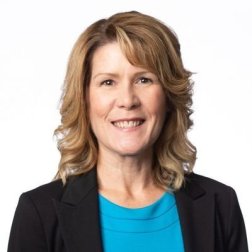 Heather Eskridge is a professional school counselor and edtech leader in Tennessee. She has a passion for serving students in innovative ways to create pathways for success. Heather is currently a Nearpod PioNear and Nearpod Certified Trainer.