Pod Squad Launch at the School District of Lancaster
Modernizing and enabling creative digital learning has kept a lot of school district administrators up at night. School District of Lancaster (SDoL) was one of them until they integrated Nearpod with their 1:1 iPad initiative in 2018. Within one year of adopting Nearpod, in May 2019, SDoL now has about 960 active Nearpod teachers and over 20,000 Nearpod lessons launched. 
After a year of such progress, Nearpod and SDoL came together to organize the district's first Nearpod Day to pave way for Lancaster's Year 2 with Nearpod.
Nearpod Day
On May 30th, 2019, Lancaster focused on elevating the digital learning plan and student engagement for the upcoming year. The 3 goals in mind were:
Year 2 Curriculum Planning
In a 2 hour discussion, Nearpod and Lancaster Administrators dived deep into the world of Nearpod content. With the roots set in Year 1, Year 2 initiatives will include collaboratively curating lessons in the district library to align with Lancaster's curriculum. Besides leveraging Nearpod's ready-to-run lessons, best practices for converting Google Slides / Powerpoints into Nearpod presentations were also discussed. 
An additional hour was spent on exploring how Nearpod's supplemental curriculum offerings could support district and state initiatives. This was a newer state initiative of which Lancaster had no content for. Nearpod came in and solved that pain point! The discussion dug deeper into how the K12 Social and Emotional Learning solution built from CASEL's leading framework could build positive, safe, and empowering learning environments.
Classroom Walkthroughs
Early adopter district teachers were already modeling best use cases of Nearpod within a year of district-wide implementation. Two model teachers from different subjects and grades had their classrooms observed to demonstrate how their own district was embracing and amplifying Nearpod usage. One classroom even used Nearpod in stations with blended learning activities to support differentiated learning. Other teachers engaged students in a live Science lesson.
Pod Squad Induction
A Pod Squad is a group of teachers spearheading innovation and creativity in the classrooms with Nearpod
. Two top Nearpod teachers per building got to be a part of the district's Pod Squad. 
In order to
remain in the Pod Squad for the corresponding school year, teachers in the Pod Squad had to meet usage goals and build training goals
.
The Pod Squad
In the final segment of Lancaster's Nearpod Day, 44 such teachers were inducted into Lancaster's first Pod Squad. The two instructional coaches, Jess Garrigan and Wes Emlet, celebrated district usage and highlighted teachers' individual performance with a certificate officially welcoming them into the Pod Squad. Nearpod provided them swag bags, Pod Squad themed cupcakes, sponsored soft pretzels, and lemonade.
44 SDoL teachers were inducted into the #PODSQUAD group. These teachers are integrating technology in our schools by using 'nearpod,' a program that incorporates virtual reality field trips, pop quizzes, classroom polls, and 3-d images to empower creative digital learning! 🎉 pic.twitter.com/pj2oGh9Zxq

— SDoL (@SDoLancaster) May 31, 2019
Pod Squad Perks
This group will be provided priority in learning about product updates and will be expected to host Nearpod sessions in their corresponding schools. 
They received advanced badging as well as Nearpod Swag.
Thank you @jesgarrigan @wemlet @nearpod @lancscifactory for the wonderful Nearpod Induction event. I ❤️my @SDoLancaster family. #SDoLTech #PodSquad pic.twitter.com/bcouyOGGLP

— Gidget DeJesus (@MsGMDeJesus) May 30, 2019
These teachers will now be provided usage and training goals for Year 2 to continue representing the Pod Squad for the corresponding school year.
Over 11,000 @nearpod lessons launched in the 2018-19 school year at @SDoLancaster! Yowwwwwza this district is on 🔥🔥🔥 thanks to the hard work and dedication of @jesgarrigan + @wemlet. #sdoltech #PodSquad #ProudCSMMoment @LindseyPetlak @Maggie_Nearpod pic.twitter.com/80xhjEEZDv

— Roxanne Rodriguez (@RoxanneNearpod) May 30, 2019
Lancaster SD's journey has involved thorough planning and investment into the curriculum. Right from the first pilot, to marking the roots of digital learning with their Year 1, and finally with the Year 2 elevation and Pod Squad, SDoL's journey towards being digital learning leaders has only just begun.
Join Nearpod now and have a dedicated Customer Success Manager help you with your initiatives!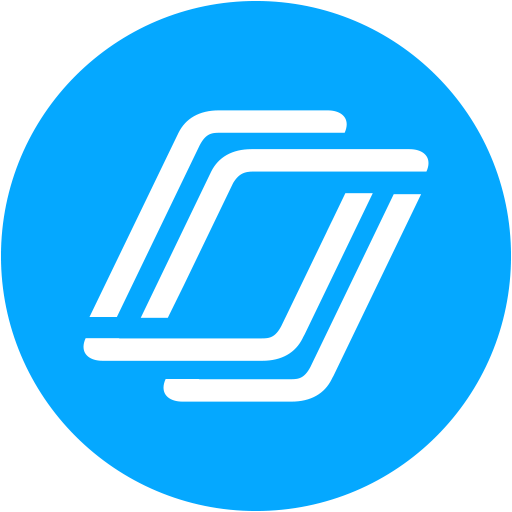 Nearpod's award-winning platform is used by thousands of schools around the globe, transforming classroom engagement.