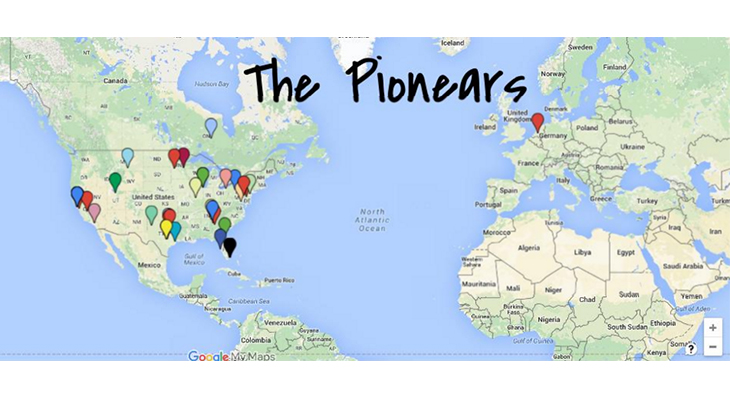 Nearpod's Inaugural PioNear Summit
This is a guest post from educator and PioNear Billy Spicer.
INTRODUCTION
Picture this:  A room full of passionate educators + the world's best BBQ x one game-changing learning tool = the drive to push our practice into new terrain! 35 PioNears gathered at the inaugural Nearpod PioNear Summit for a full day of learning and collaborating on January 31st in Austin, TX. The Summit coincided with the Texas Computer Education Association's (TCEA) annual convention and exposition conference, which took place at the convention center in downtown Austin.
"You all found us-and now we brought you all together to celebrate and learn together to make the classroom a more engaging environment for students."

~Guido

CEO & co-founder of Nearpod
So, what's a PioNear?
PioNears are Nearpod's expert team of education technology leaders, who facilitate professional learning sessions and workshops, and assist schools and educators with their technology integration needs. As you can see from the map below, PioNears came to Austin from across the US, Canada, and the Netherlands,  with one common denominator: our love for Nearpod!
The day started off with a passion-fueled keynote from CEO and co-founder of Nearpod, Guido Kovalskys. The milestones Nearpod has seen since its initial launch just some short years ago in 2012 were inspiring to hear.  As Guido said in his welcome, there are four stand-out moments that come to mind:
1] the first pilot experience with a server, a box of iPods, and a classroom in Utah
2] the launch of the iOS app in 2012
3] partnering with "early adopter" schools of 1:1 iPad programs in Miami, FL
4] the inaugural PioNear Summit!
 As Guido continued to share his reflections on Nearpod-both past and present, (and running his presentation from the newly-released IOS iPhone app!) it was clear that the focus would not be on the tool itself. After all, it is just a tool.

Instead, the focus of his presentation was about, "improving classroom experiences for students." Too often, tech tools are introduced without framing the usage learning goals or clear outcomes. Suffice to say, when this happens, the results are disappointing and inauthentic.  The student engagement that occurs during a Nearpod lesson is fabulous-we all understand that. But-what happens when the novelty wears off? Therein lies the problem with being distracted by all the glitz and glamor of the EdTech craze without a clear purpose!
Not to worry though-Nearpod has a different approach that puts quality learning and best-practice pedagogy first. Not once did Guido highlight or mention any of the interactive features found embedded within the tool. Rather, he focused the positive things educators are doing with their students and in their professional development workshops, and urged us to amp up our collective efforts to rethink the typical lesson.
"Picture the typical classroom…all the desks in nice, straight rows…everyone looking at the same spot in the room…that model doesn't work anymore!"

~Guido

CEO & co-founder of Nearpod
In closing, Guido looked to the future, which remains very bright thanks to building a sustainable business and empowering the Nearpod team and the PioNears to become leaders in rethinking the way we inspire others and teach students. And as the image above indicates, some perseverance also doesn't hurt when launching a startup!
I also took this to heart as an educator. The naysayers are littered throughout our profession, and their message is clear, "Play it safe. Don't take risks." If there was ever any doubt in the minds of the educators in attendance, Guido quickly established a clear purpose for the day: we're often lone nuts looking for our "first followers", and we're here to focus on the teaching and learning outcomes that are enabled through the use of technology, not on the technology itself.
I'm reminded of a sketchnote I recently saw called "Diffusion of Innovation". The diffusion of innovations theory was popularized by Everett Rogers and has since been used heavily in conference rooms across the globe as marketing teams try to solve the riddle of how new technologies and ideas spread through cultures.
It may seem strange to apply consumer marketing strategies to educational contexts, but there are a lot of connections to make. As members of the first PioNear Summit, we most likely would file ourselves in the Innovator or Early Adopter category, which brings us to The Chasm. The "a-ha" moment I had while Guido was speaking is that we're not pushing the tool at all, we're pushing a mindset, along with solid, research-based teaching practices! And part of our job is to answer the question: how do we define what we're advocating in a way that is accessible and attainable for teachers?
THE NEARPOD APPROACH TO TEACHING
The PioNears are charged to show teachers that Nearpod is not just a cool platform, but one that can lead teachers toward improved outcomes for themselves and their students.  Approaching the tool through this lens also quickly eliminates the idea that this is yet, "another thing added to my plate" as a teacher.
"What we need to develop — with students, not just for them — is a model of discussion that encourages everyone to speak up when they're ready without forcing anyone to do so, and that supports the community in becoming self-governing rather than giving one person in the room the sole authority to decide who talks when," writes Alfie Kohn. Hmmm…I think I know a tool that can help achieve just that!
@MrBillySpicer & @coachnicksun dive into the workshop
The biggest takeaway from this session was how we as PioNears can help empower teachers to use actionable data to make plans for future instruction, and how we can design exciting and actionable PD experiences for teachers. The image below illustrates how many ideas our group generated about engaging PD activities. The ideas were flowing and the brainstorming activity led by Professional Development Manager Josh Tappan provided an exemplar model of ideas to consider when we all go back to our own school districts and for upcoming workshops and speaking engagements.
GROWTH MINDSET/IMPROV ACTIVITIES
Although many of us had connected prior to Austin-whether through presenting at conferences or collaborating on social media, much of the gel that was formed within the group was due to Karrah Phillips and David Havens from Collective Capital. Karrah & David along with the rest of their team at Collective Capital focus on creating a culture of innovation through improv and design.  The fact that Nearpod brought them in further emphasizes the importance this company places on meeting the needs of its stakeholders. Whether it's a room of adults learning about Nearpod for the first time, or classroom full of 27 10 year-olds, there is a high value in learning how to use design thinking to routinely innovate by connecting to and understanding your audience.
One of the more enjoyable exercises came during our brainstorming session. Simply called "What could be worse…what could be better", it asked us all to take a simple idea or prompt and take it to the darkest depths of horror, and then bring it back into the light for a "blue-sky" scenario of glory!  Pixar actually has the  Rules of  Phenomenal Storytelling that advocate for this very same thing!
Karah and David did a fine job in allowing us to take risks and remove the fear of failing.  Once teachers and students are able to move past the fear of failing, real and authentic learning can occur.
CONCLUSION
By 5:00 everyone was energized by a day full of sharing, collaborating, and most importantly, celebrating our story of why we do what we do. Exhausted-yes, but also charged to keep moving forward.  The 34 of us all became involved in education to be difference makers-that much was clear. However, how we all arrived at that point consisted of many twists and turns, diversions and from different modes of motivation. Nearpod has been the constant go-to tool for all of us and we look forward to continue making it a vital component of our work for a long, long time. Now-off to Freedman's to celebrate with some delicious smoked meats!
Watch this amazing video that puts together the best moments of Nearpod's PioNear Summit!
—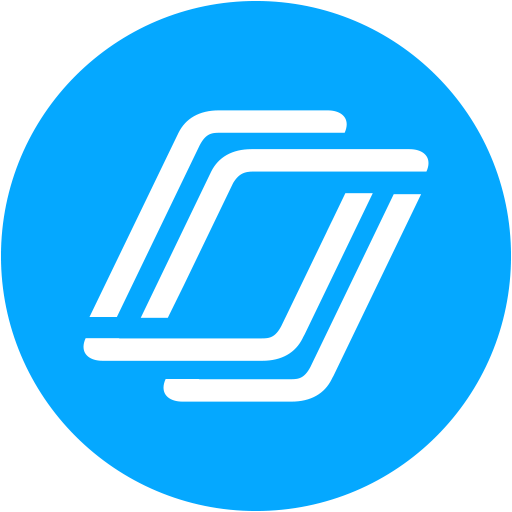 Nearpod's award-winning platform is used by thousands of schools across the country, transforming classroom engagement.