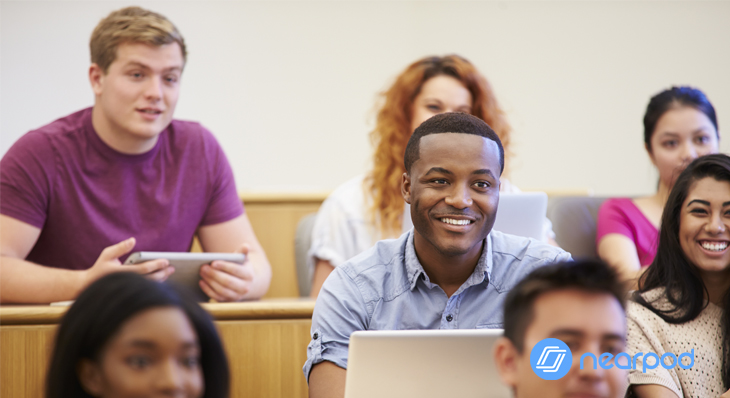 Nearpod for Higher Education: Turning Adult Learners into Active Learners
It's an exciting time for both higher education and Nearpod. Because together, we're making it easy for instructors to quickly and easily create those much sought after active learning opportunities. We get that instructors like you have little to no time to learn new technologies, much less create content from scratch. We also understand your deep desire to engage your learners with active learning opportunities to help improve participation and academic effectiveness.
Nearpod is an education technology platform, a one-stop-shop that includes all the content you're already using. It also enables you to transform that content into engaging active learning experiences, interwoven with formative assessments for easy in-process evaluations. Nearpod has the proven potential to transform your higher education courses. And, most important, enhance your students' learning experience.
When teaching adult learners there are three things every instructor understands: These students are experiential learners. They need to see the full picture. And just like younger learners, they need to feel valued and respected. Nearpod allows you to address all these needs with ease.
I LOVED the free version of @nearpod for my #professionaldevelopment trainings in #MedEd and #highered…

…then I upgraded and, since it's #WorldEmojiDay, this was my reaction: 🤯🤓😎🤩🙌

Best. Decision. Ever. 🎤💧 https://t.co/sKlEcwEEzT

— Dan Thompson (@DanThompsonIDTS) July 17, 2019
Engaged Learning IS Purpose Driven Learning
To engage higher ed students, instructors must provide opportunities to experience and practice new concepts. When students engage and connect, they are more likely to feel their learning has a purpose.
Nearpod activities incorporate components like open-ended questions, sketching tools and polls that foster discussion and enable students to analyze, explain and connect to concepts. Within a Nearpod exercise, you can embed websites, PDFs, audio and video. Creating Nearpod activities where your students can explore different ideas and concepts allow learners to form a bridge between content and purpose.
Connect with ALL Learners to Maximize Impact
While all Nearpod features allow for an interactive experience, it's the interaction between instructors and students that makes the platform so powerful. You have the ability to launch your Nearpod interactive presentations in real time, allowing even the quietest student to be seen and heard. This level of collaboration creates a connection between you and each of your students, something that is harder to achieve with adult learners.
Use Nearpod to transform instructor-driven lectures with a variety of active learning opportunities. Something that was once centered around one person has the possibility of engaging every student present. So 'PowerPoint' style lectures no longer have to be the norm. Instead, Nearpod lets you create a learning environment where students can engage, discuss and explore while you focus on leading the presentation.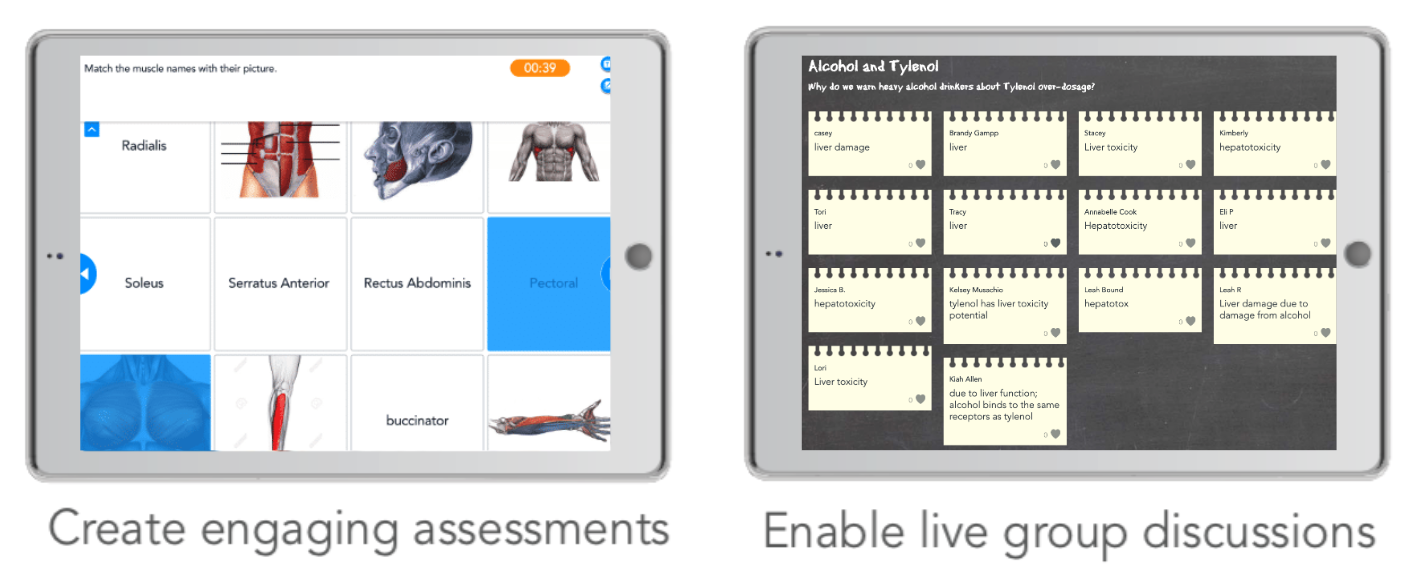 We're excited — and delighted — to join you in this education evolution. We invite you to experience the joy of easily engaging every learner. Check out this Nearpod for Higher Education flyer to learn how Nearpod can be your one engagement platform for on-campus and distance learning programs. Plus, learn how our deep LMS integrations maximize technology investment ROIs.
And when you're ready to see exactly what Nearpod can do to help you easily engage your learners, schedule a conversation with one of our experienced engagement specialists.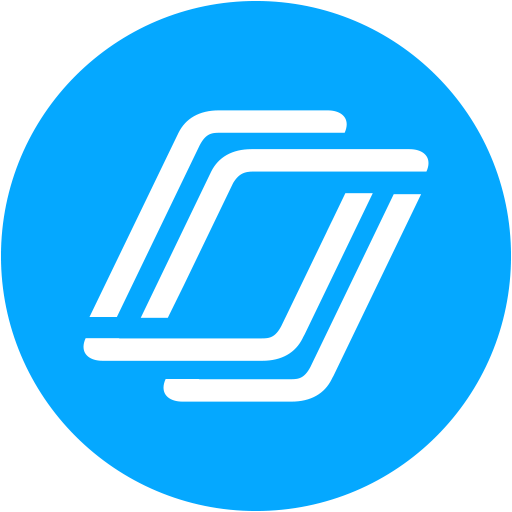 Nearpod's award-winning platform is used by thousands of schools around the globe, transforming classroom engagement.