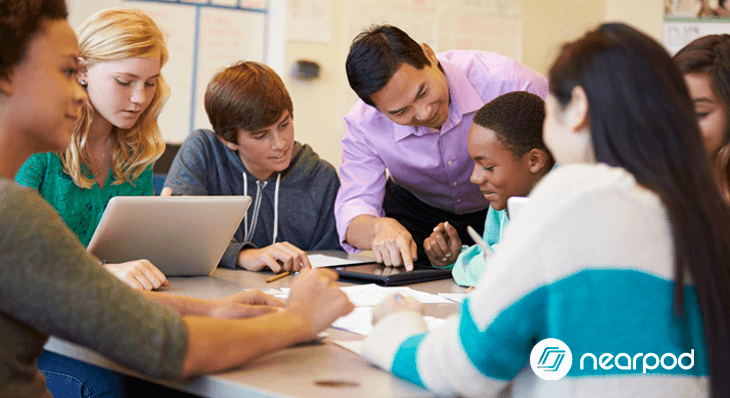 Nearpod Free vs. Paid: Gold Account
So, you've been trying out Nearpod's free account; Nearpod Silver – and, you love what you see so far, right!?
Let's consider upgrading to Nearpod Gold/Platinum! With Nearpod Gold or Platinum, you can take your instruction and student engagement to the next level.
Check out all of the the features you'll receive with Nearpod Gold and Platinum:
Productivity
Student-Paced Launch/Results
Launch your lesson with the unique option of Student-Paced, where students take themselves through each Nearpod lesson independently. You can use this for homework, stations, snow days..etc. Check out this blog post to learn more ways to uniquely maximize the Student-Paced feature!  Plus,you'll be able to access reports from each Student-Paced Lesson so you always know who did their homework (and the dog can't eat it!).
(+) Add Activity On The Fly!
Ever wish you could adjust half-way through lesson? Nearpod's (+) Add Activity feature allows you to add a variety of activities "on the fly" during a live lesson to maximize those teachable moments.
Student Notes (Platinum Account)
Keep students actively alert and engaged with Nearpod's Student Notes feature, where students can digitally take notes related to your lesson and access them later for review. Check out more related to Student Notes, here!
Multiple Active Sessions
With your upgrade, you can have more than one active session.  Teaching the same lesson to multiple classes? Launch a session for each! Splitting up your class into groups or centers? Give them each a different code!  The possibilities are endless!
Convert Nearpod to PDF
Take your lesson to paper – although this may seem counterintuitive, it's important to be cognizant of our students' needs. By converting your Nearpod to a PDF, we can provide specific students with a paper copy to take their learning outside of the classroom with them.
BONUS: Increase "student" joins
Nearpod Gold – 50 participants & Nearpod Platinum – 75 participants
With this increase in capacity, show off your tech savviness by taking Nearpod to your faculty meetings and professional development! As teachers see you talking the talk AND walking the walk – many teachers are likely to catch on! Plus, there's no better way to show them how engaging (and easy!) integrating technology can be in the classroom than by modeling it.
Activities & Features:
Nearpod's Gold and Platinum account offers an additional variety of activities and features to increase student engagement and achievement! Let's dive in to see what you have access to with your upgrade:
Add Web Content
Add a website for your students to explore and research. Or, consider adding a search engine site for your students to conduct their own research. With the Google Apps integration, you can also embed Google Docs and Google Forms into your Nearpod Presentation. This unique feature allows for collaboration to seamlessly work together, without bouncing around different programs.
Embed YouTube Videos & BBC Videos
Take your instruction to the next level – add a YouTube video related to your lesson in one seamless experience without your students accidentally landing on cat videos. Nearpod also offers a wide variety of BBC Videos to enhance the content of your lesson.
Virtual Field Trips
Create equal access to opportunities and experiences by allowing students to tour around the world using Virtual Field Trips. You are bound to increase student engagement and enhance learning with this fun feature. Take students to battlegrounds, literary settings, and observe oceanic erosion!
Convert Slides to Draw It
Ever had a slide that needed some Draw it magic? Consider adding a graphic organizer or a fun image as a slide, then convert the slide to a Draw It activity. Use this nifty feature so you don't have to upload it again! Students can manipulate that graphic organizer, with pens, highlighters, text, and images, then submit the drawing as evidence of learning.
Memory Test
Help your students exercise their short-term memory by creating a memory test related to your lesson. You may also consider gamifying this activity – whoever is the first done with all matching, wins a prize!
PDF Viewer
Drop a PDF into your Nearpod Lesson to have students read short stories and access documents to enhance their learning experience.
Fill in the Blanks
Test your students recall, vocabulary, and context clue ability by creating a fill in the blank activity for them.
Matching Pairs
Students can practice a variety of skills using matching pairs (and have fun!). Students may need to match the vocabulary word to the definition, or image. They may match a math equation with its solution. Or a world language word with its translated word – the possibilities are endless! Check out this blog post to learn more about Matching Pairs with Timer.
Assess:
With Nearpod's Gold and Platinum upgrade you can access individual student reports, as well as the student reports from student-paced lessons. Purposeful and differentiated instruction is derived from student assessment data, so this feature is very powerful to drive your instruction. Use each student's individual data to ensure the needs of every student are being met, using Nearpod.
Nearpod Platinum:
With Nearpod Platinum you receive:
Class sizes up to 75 students
Increase storage space
Increased lesson size (50 MB)
STUDENT NOTES!
Access to 7,000+ K-12 standards-aligned lessons!
"Nearpod is the one technology that even if I don't get funding from my school I'll invest my own money in – you can't go back to teaching with a regular PowerPoint after the students have experienced the interactivity."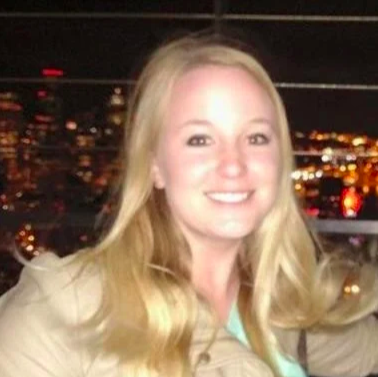 Brianna Owens
Educator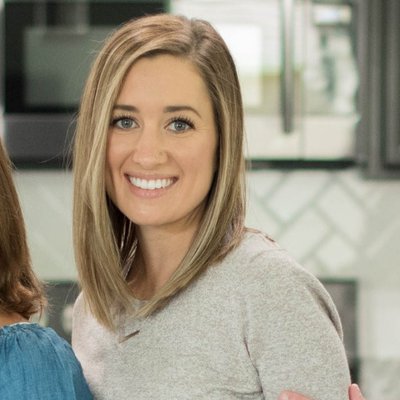 Katie is a Personalized Learning Leader in Volusia County Schools. She helps teachers incorporate educational technology into their curriculum. She believes that students deserve an instructional practice that resonates with their daily lives, and that includes the utilization of technology. She is on a mission to promote the endless benefits that edtech can have on 21st century instructional practices.