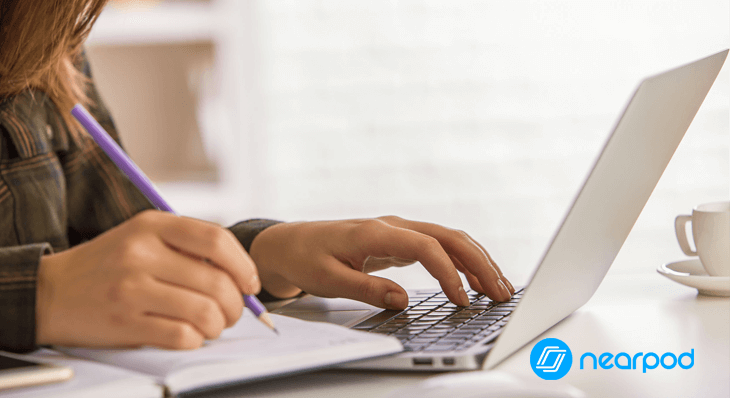 Nearpod Free vs. Paid: Free Silver Account
So, you've heard the buzz! Nearpod is an interactive student engagement platform where you turn your existing resources (ppt, pdf) and pre-made content into transformational learning experiences. In real-time, you'll receive comprehensive student assessment data.
You can appeal to different learning modalities using Nearpod. Let's explore everything you have access to in Nearpod's free account: Nearpod Silver.
Creating your lesson & Nearpod's Lesson Library
In minutes, you can import existing lessons (PDFs, PNGs, PPTs, Google Slides) into your Nearpod Lessons. Add your own spin to your presentation, by creating your own slides with a variety of themes, layouts, background images, and even GIFs, inside Nearpod! With each lesson, you have storage space up to 20 MB.
In addition to creating your own lessons, access over 7,000 (& growing) pre-created, standards-based lessons inside of Nearpod's Lesson Library. Filter your lesson searches, by subject area, grade level, resource type, and standard. If you're stumped on creating your first Nearpod lesson, take a look at Nearpod's Lesson Library! The best part? They're fully editable so you can adjust to fit your students' needs.
Launch your lesson
With Nearpod, you have two unique options to deliver your lesson; live-lesson or student-paced.
Live Lesson – allows you to synchronize and control the lesson across all student devices & access student data-results in real time. You can seamlessly transition from a website to a slide to an assessment, all within one app which eliminates multi-tab teaching. Need to adjust? Teachers can add 'on-the-fly' websites & open-ended questions to reach their students' needs in that moment.
While launching your Nearpod lesson, (up to 40) students will enter a specific 5-letter code (not case sensitive). Nearpod works on any device and in any technology setting. 
Add Activities
You have access to a variety of assessment and collaborative activities that allows you to measure your students' understanding in real-time. In each Nearpod lesson, you have the option to add
Open-ended questions

Polls

Quizzes

Collaborate! Board

Draw It
With every activity, you can add Reference Media, in the form of images, video, audio, audio recorder, PDF viewer, or web content. With Reference Media, your students have additional resources to help them successfully participate. Toggle to hide students names during activities. With anonymous answering, students are more likely to eagerly and authentically respond.
Active & Engaging Learning
Create an engaging experience for your students and keep the lesson pace by adding Timers to each activity. Students are motivated and excited to answer and compete with their peers. 
Are you interested in creating an immersive learning experience for your students? Consider adding PhET Simulations, 3D Objects and Sways to your lessons to allow your students to actively participate in their learning.
Share and Edit Lessons
With Nearpod Silver, teachers can share editable Nearpod Lessons, Folders, and Student work. Nearpod recognizes the importance of teacher collaboration to increase student success and achievement. Use Nearpod with your colleagues and, together, you can create highly engaging lessons for your students!
Assess Reports
View student response data individually or as a class and generate post-session reports with one click!
Ensure that everyone is caught up on student response data by easily sharing post-session reports through email. As a Nearpod user, easily export individual student data results for parent-teacher conferences, student conferences, and to share with all important stakeholders related to your students' success
3rd Party Integration: Google Apps & Remind
Google Apps and Nearpod have collaborated to create a seamless integration with Google Slides, Google Forms, and Google Classroom. You can create a differentiated, blended and/or flipped classroom environment. Share your Nearpod lesson to your Google Classroom with one click. Learn more about Nearpod's integration with Google Apps, here!
Are you using Remind to bridge the gap between school and home communication? Share Nearpod lessons via Remind. Take advantage of this easy-to-use integration. Start aiding communication efforts!
With Nearpod Silver, you can create meaningful, interactive lessons in minutes, so you can spend more time teaching and less time planning.  
Sign up for Nearpod's Silver Edition TODAY and watch your instruction transform.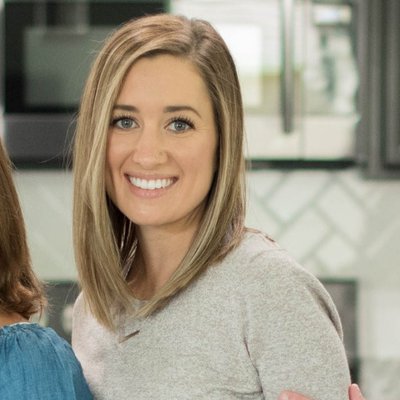 Katie is a Personalized Learning Leader in Volusia County Schools. She helps teachers incorporate educational technology into their curriculum. She believes that students deserve an instructional practice that resonates with their daily lives, and that includes the utilization of technology. She is on a mission to promote the endless benefits that edtech can have on 21st century instructional practices.