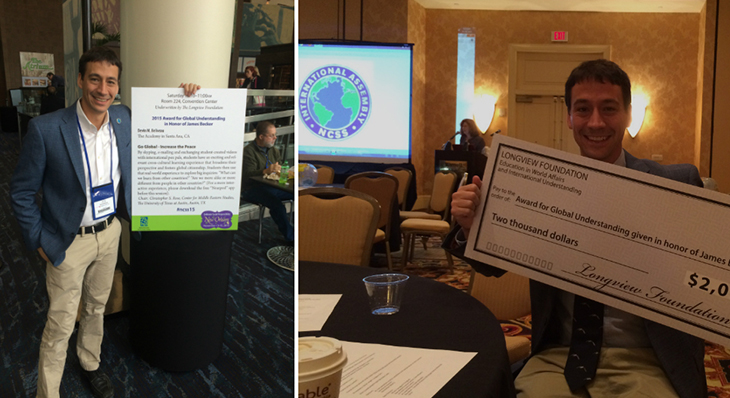 Nearpod Author Promotes Cross-Cultural Collaboration
It's not every day that a Nearpod Author is honored for revolutionizing the face of global education.
On the 15th of November 2015, Devin Beliveau received the Award for Global Understanding. Given by the National Council for Social Studies (NCSS), the award recognizes teachers who have made significant strides toward increasing international awareness in the classroom.
The selection criteria identifies teachers using technology to facilitate unique avenues of discovery in areas like world history, cultural awareness, current events, and international politics. Prime candidates are not just advocating a global mindset in the classroom, but are active in the outside community – either through workshops, entrepreneurial activity, or political action.
Beliveau earned his nomination thanks to his collaborative engagement platform Go Global – Increase the Peace. This game-changing curriculum connects scholars from all corners of the world. Pupils share student-to-student, gaining multiple perspectives on pressing issues. They not only discuss, but actively participate in affairs that are shaping the world they will inherit.
Beliveau has been teaching Social Studies for 11 years, the last two at Samueli Academy, in Santa Ana, CA. Using the platform that he created, he coordinates collaborations over e-mail, YouTube, and Skype that build on the lessons he teaches. As new teachers also implement this curriculum, each participant is sent a form to plot where they live on an interactive map.The form is updated regularly as each new collaboration is forged.
But what makes this teacher tick? What got him started on the global awareness crusade?
"I was initially inspired to teach for global understanding by the 2003 documentary film "Fog of War," where former US Secretary of Defense Robert McNamara explains how not understanding the Vietnamese helped lead to the atrocities in Vietnam. That might have been mitigated had we known them better," Beliveau said.
One of the best things about Beliveau is his humility. Despite his success and recognition, he remains shrouded in a cloak of tranquil enthusiasm; "You can ask my students – when I found out I won…I screamed!!! It is certainly a highlight of my teaching career."
Beliveau was invited to the 2015 NCSS Conference in New Orleans to present his inspirational curriculum and share the rationale behind its inception. He shared metrics showing what students have learned and asked attendees to join the movement by adding their cross-cultural collaborations to the map.
Beliveau was most excited by the chance the conference afforded him to liaise with other global-minded academics and spread the word about a methodology that's shaping our future – one student at a time.
To learn more about this amazing author, check out his Nearpod lessons in our storefront!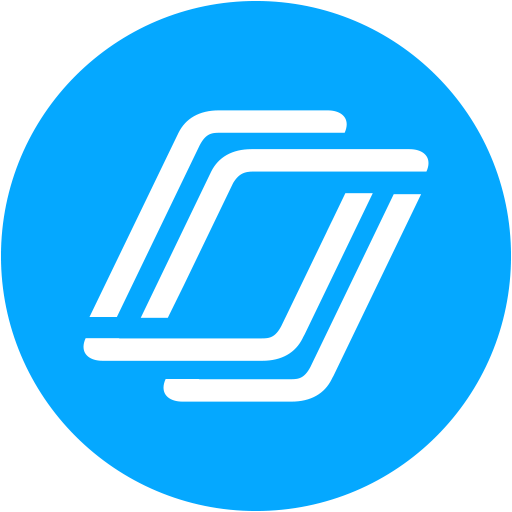 Nearpod's award-winning platform is used by thousands of schools across the country, transforming classroom engagement.