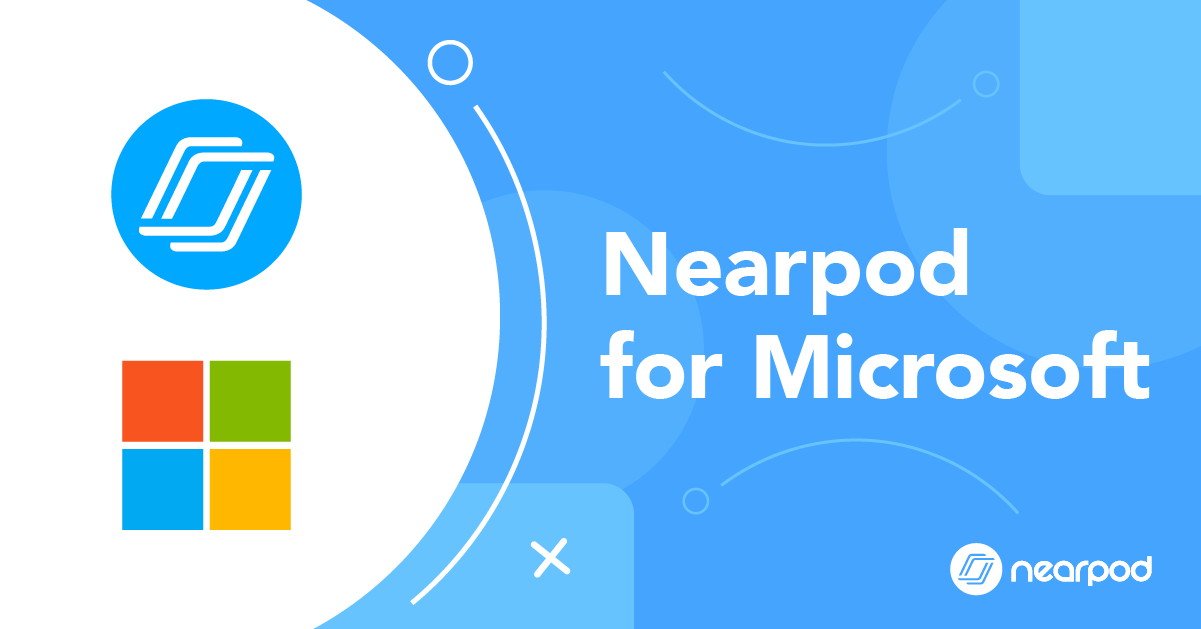 Nearpod for Microsoft: All our Integrations
If you use Microsoft as an educator, this blog is for you. With strong, active Microsoft integrations that drive student engagement, Nearpod is committed to bringing your classroom to life. Read about all our integrations with Microsoft in this post!
*NEW* – Microsoft Immersive Reader within Nearpod! 
All Nearpod users now have access to an early release of our beta integration with Microsoft's Immersive Reader. Students are able to leverage the powerful features of Immersive Reader within Nearpod text slides and four of our formative assessments: Open Ended Question, Draw It!, Quiz, and Poll. Some of these features include the ability to:
-Leverage text to speech capabilities
-Adjust text size, font and color
-Translate words or the entire block of text
-And more!
Seamlessly access Nearpod with Office 365 SSO
With Office 365 SSO and the Microsoft Graph, you can seamlessly sign into your Nearpod account. Confirm your O365 credentials on the sign in page, and you will be signed in to your Nearpod account. For districts that support it, we have implemented a more rich metadata sync using the Microsoft graph. This helps reduce the strain on the district's infrastructure and operations team.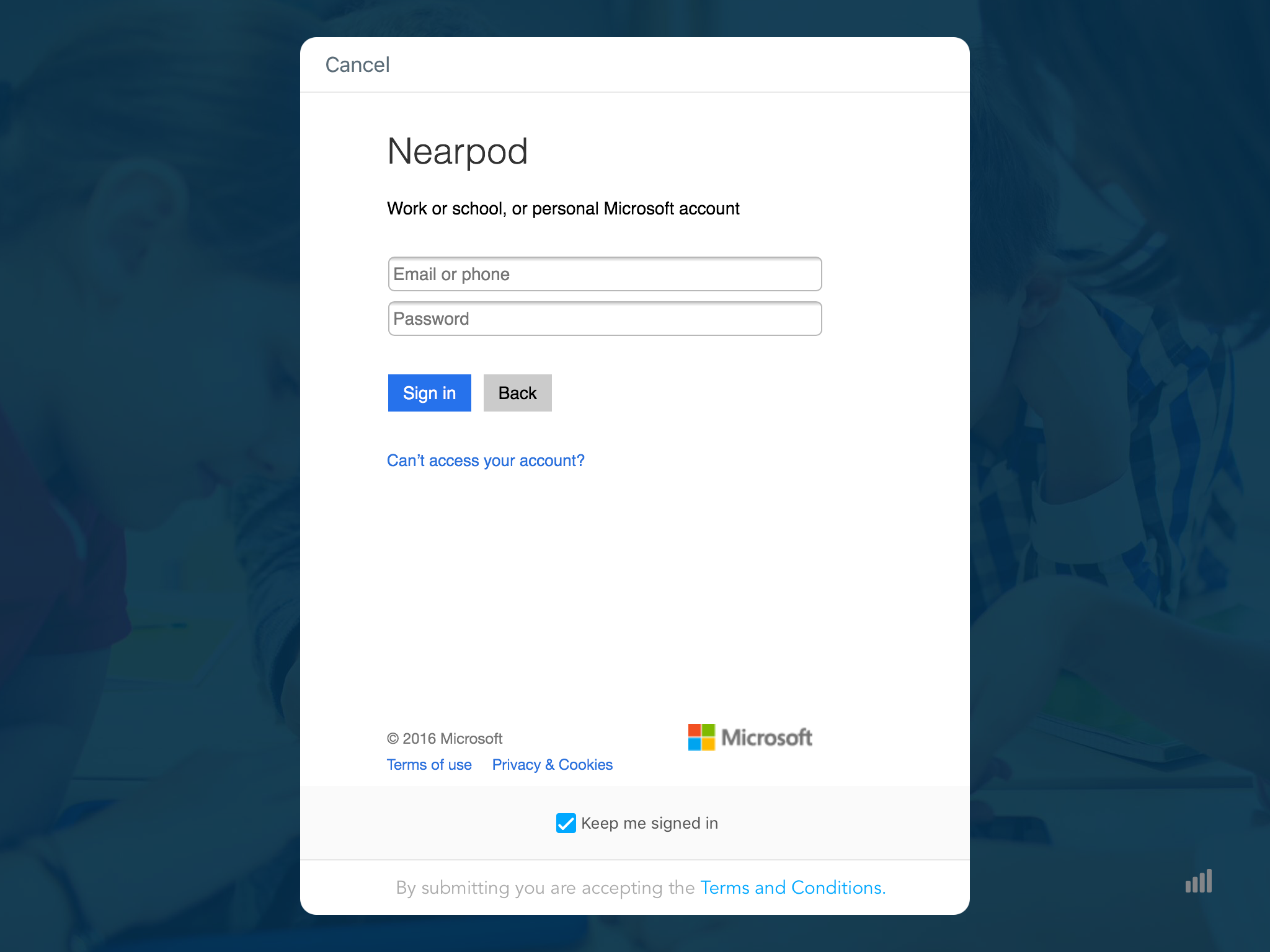 Collaborate with Microsoft Teams
When it comes to creating the best lessons for your students, collaboration is key. Microsoft Teams users can now share a Nearpod lesson directly to their Team as either an announcement or an assignment.  With Nearpod's Microsoft Teams integration, collaboration is as simple as one click. You can access your Nearpod library from within Microsoft Teams and post Nearpod lessons directly to your Teams page. Anyone in the Team can access and complete your lesson without the need for a join CODE. 
This sharing option allows you to share a session to your Microsoft Team in two ways–as an announcement or as an assignment. Students who see the post within Microsoft Teams can click the link and join the session in a new tab. They will not need to enter a Join CODE.
Easy lesson-access with Nearpod app for Windows 10 
We have a dedicated Nearpod app for Windows 10 for your students. After downloading the app, your students can join a lesson by using the CODE on their Windows devices. 
#NearpodTip: School districts can preload this application onto their provisioned Windows device fleet to save students and teachers time! ⏱
Nearpod + @MicrosoftEDU = better together. Check out all of Nearpod's integrations with Microsoft!
Click To Tweet
Add your PowerPoint lessons to your Nearpod library
If your lesson is in PowerPoint, you can add it to your Nearpod library by simply dragging and dropping it. You can then add interactive Nearpod activities to your lesson, and launch it via Microsoft Teams to your class!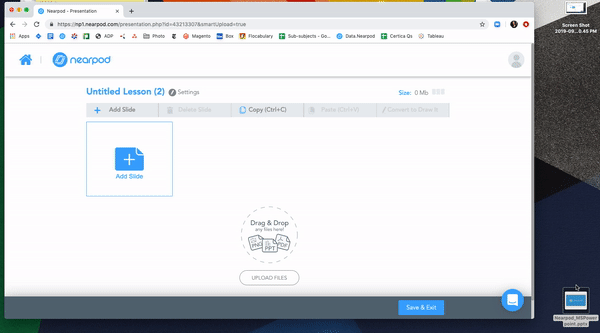 Add Microsoft Sway documents inside Nearpod lessons
Our Microsoft Sway integration allows Office 365 Business users to add rich Sway documents as first class elements inside their Nearpod lessons. You can add existing Sways to your lesson or create new sways dedicated to that lesson. Additionally, we have assembled a catalog of prebuilt Sways that cover a variety of topics: Animals, Countries and Continents, Famous Landmarks, Historical Events & Figures, and Seasons & Extreme Weather.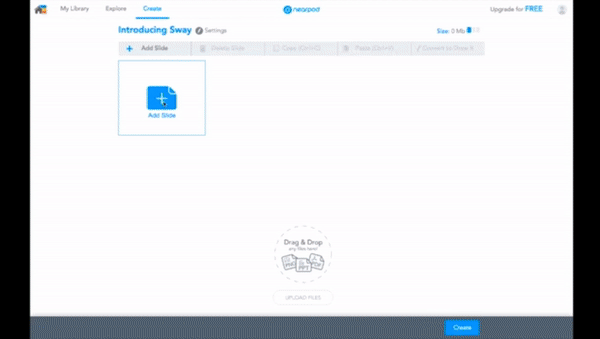 Directly Access and Save files to OneDrive 
When using Nearpod, you can access your images, videos, and PowerPoints directly from your OneDrive. Your students can also save their notes for each Nearpod lesson directly to their personal or school supplied OneDrives.
These integrations are driving strong engagement seamlessly across both platforms. Can't wait to begin your journey with Nearpod and Microsoft? Get started now!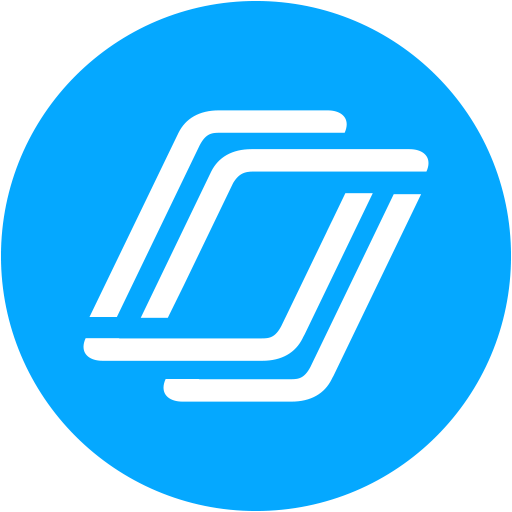 Nearpod's award-winning platform is used by thousands of schools around the globe, transforming classroom engagement.