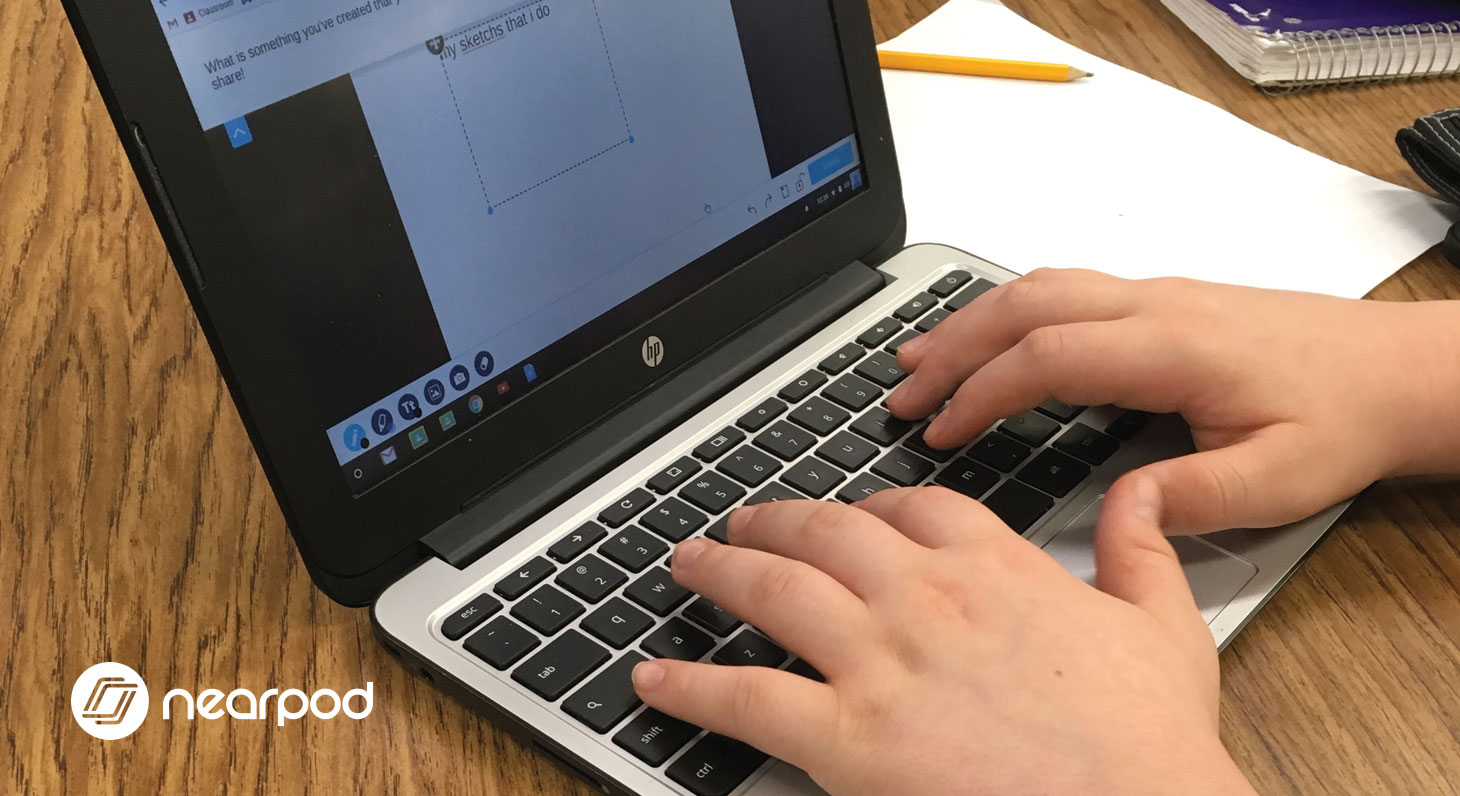 3 Ways to Use Nearpod in the Media Center
True conversation between me and a 7th grade English Language Arts teacher:
Me: "Mr. D, your students need to learn how to evaluate websites. Will you allow a little extra time when you come next week so we can do that?"
"They do need that, but are you sure? I have some tough kids."
"They're using websites to research and they need some guidance. I'm sure."
"Some are behavior problems."
"I can handle them."
"And some of their reading levels are really low."
"That's ok."
This challenge didn't spook me. I have used Nearpod before and I had a plan. I first learned about Nearpod in a 1:1 iPad district in Texas. We learned about it in a staff meeting, so I used it for staff development for my fellow librarians. I converted lessons to use a presentation-style method of delivery with my students. Google Slides or PowerPoints are a breeze, but Nearpod takes it a step further.
3 ways to use Nearpod in the Media Center: 
Daily lessons
Call numbers? Database basics? Import any Google Slideshow or PowerPoint lesson into Nearpod with the click of a button.  Your students will have it on their personal screen, but you have control over when the slide changes. Student-mode allows them to control the speed, but you control where they go and what they see.
I can check for understanding with formative assessments such as embedded quizzes and polls. Embed websites and videos can to enhance their learning experience.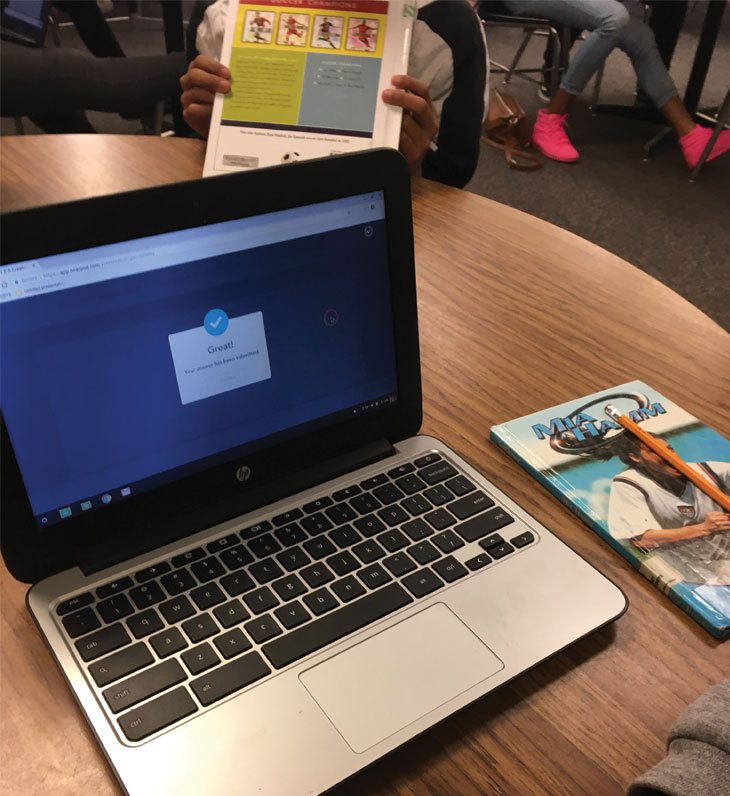 Learn how @Elementary Geek ensures equal access to the context for all your students by leveraging #Nearpod #VR in the math class!
Click To Tweet
Staff development
In North Carolina, teaching staff development and workshops is actually one of our evaluation points, so I do it as often as I can.
Teachers are the worst when it comes to staying on task during staff meetings. They check their phones, check their email, shop on Amazon. With Nearpod, they pay closer attention, just like their students do because the presenter controls the screen. The built-in formative assessments allow you to gauge their feelings on a topic, or their prior knowledge.
Nearpod also has a collection of over two dozen, 1-hour teacher professional learning workshops that school leaders can facilitate themselves. Learn more here.
Digital Citizenship and Media Literacy Lessons
In charge of teaching digital citizenship? Of course, you are. The classroom standards contain digital citizenship. We all know that the state department of education does not test digital citizenship standards. This can contribute to why teachers don't have time to teach them. But real life tests these skills, and our students are failing every day. Don't reinvent the wheel! You already make so many decisions each day, let Nearpod do what they do best: provide you with lessons you can use right away.
Nearpod's Digital Citizenship and Literacy package partners with Common Sense Media and consolidates resources for Digital Citizenship, Media Literacy, Technology Applications, and Coding into one cohesive program.
Look like an expert
in the eyes of your coworkers. 
Here is how the class that I described above ended:
Mr. D: "Mrs. O, look at them."
"Yes."
"Every single student is engaged."
"I know."
"I haven't seen them like this."
"It's nice, isn't it."
"I'm going to have to try Nearpod."