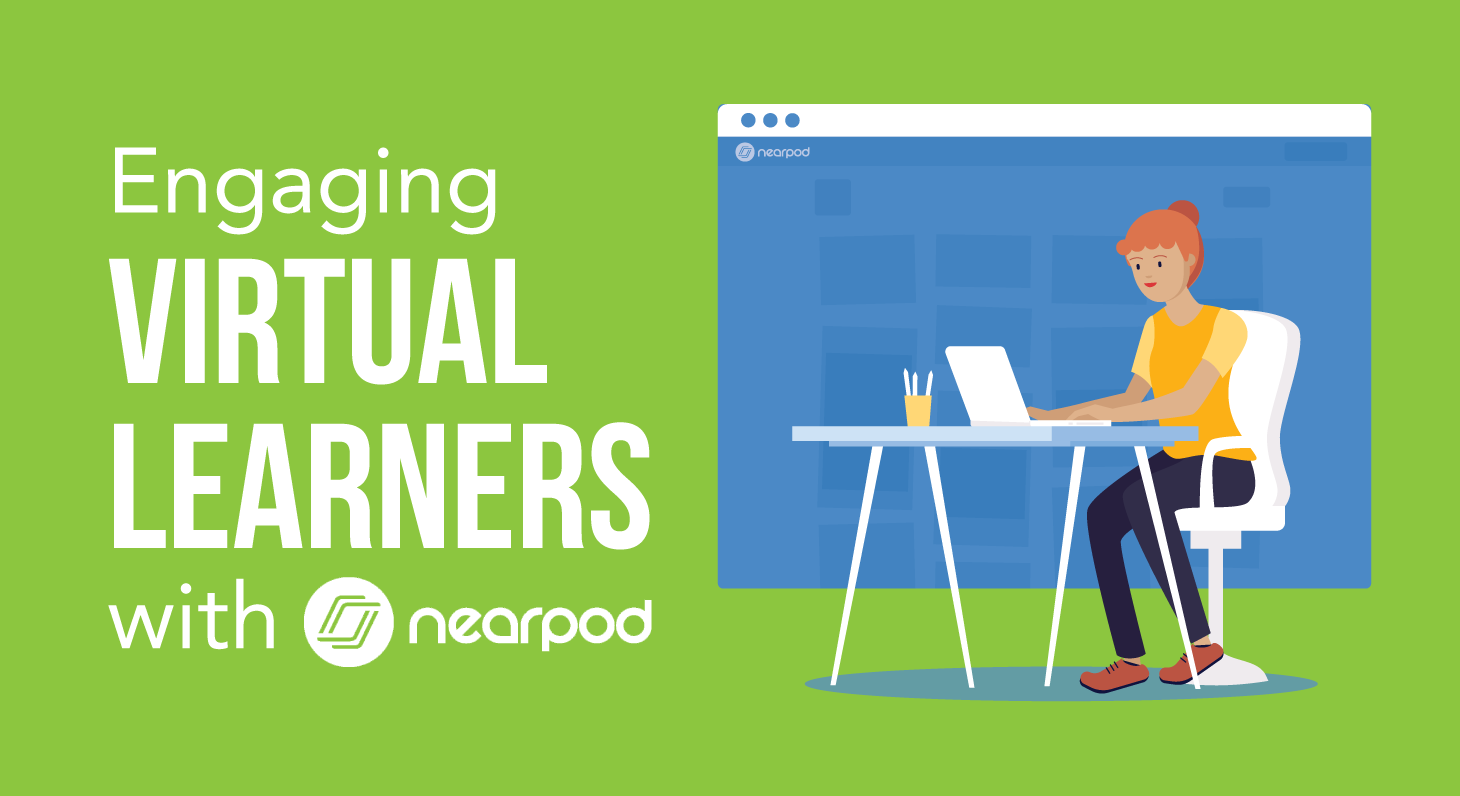 Engaging Virtual Learners with Nearpod
Virtual schooling is rapidly increasing with the advancement of technology. Nearpod is a perfect tool for you to engage students during online instruction. We have 6,500+ ready-to-teach lessons and the ability to create your own lessons. This blog will help you implement Nearpod into any online classroom or lesson!
Virtual Best Practices
How do you maintain a classroom environment through a virtual experience that is founded on best practices? We can help you flawlessly incorporate the following best practices into your virtual classroom.
We're all educators so we understand the need for instructional balance between students and teacher. We want to equally have an active experience…together.
Best practices below can be heightened through Nearpod:
High student involvement and percentage of interaction.

Student to teacher
Student to content
Student to student

Scaffolding and differentiation
Self-directed learning
Effective and efficient classroom management
High expectations for student learning and engagement
In a virtual environment, Nearpod allows best practices to be smoothly incorporated by:
Creating a classroom environment online
Having a fun, interactive, and creative classroom
Encouraging collaboration and feedback
Engaging in both formal and informal assessment in real time
Using ready-to-teach lessons and creating high quality lessons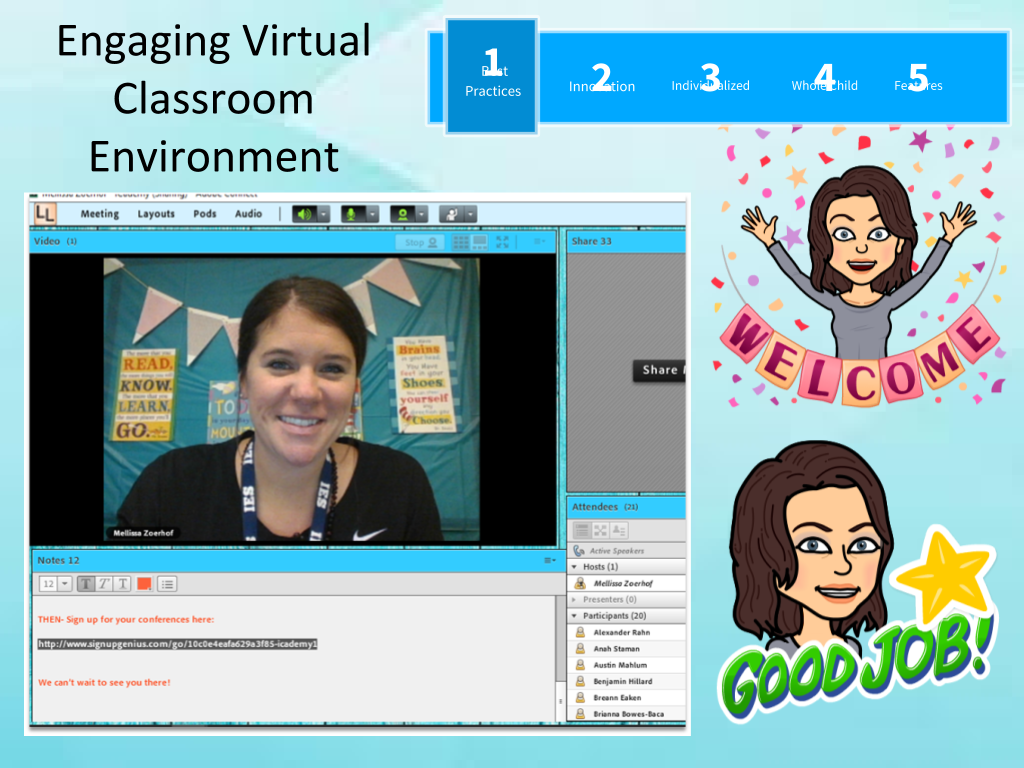 Keep Engagement High
So much of what you can do in a brick and mortar, you can too in a virtual setting. You can decorate the background of you screen or use virtual components like bitmojis to provide personality in your lessons. Use them to welcome students or give feedback.
?‍??‍?Virtual schools are quickly increasing with the advancement of technology. Find out how to utilize Nearpod in these settings!
Click To Tweet
Innovation in Virtual Learning
One of the biggest misconceptions with virtual learning is lack of engagement and collaboration. Let's get rid of the stigma. We have the ability to use tools like Nearpod to change the face of what virtual learning looks like. We can be creative, personable, collaborative, while keeping high academic standards regardless of location.
Using Nearpod, I receive 100% student participation, can check-in with my kids with pre/post assessments, and I was able to utilize the information that the Nearpod lessons gave me to automatically differentiate what the needs were for each students. Along the way I used funny gifs to drive engagement, too.
Individualized Learning with Nearpod
Nearpod provides many ways for you to individualize teaching in a virtual environment. Every Nearpod activity provides you with fine details on the lesson including:
Students responses
Participation percentages
Visual aid of data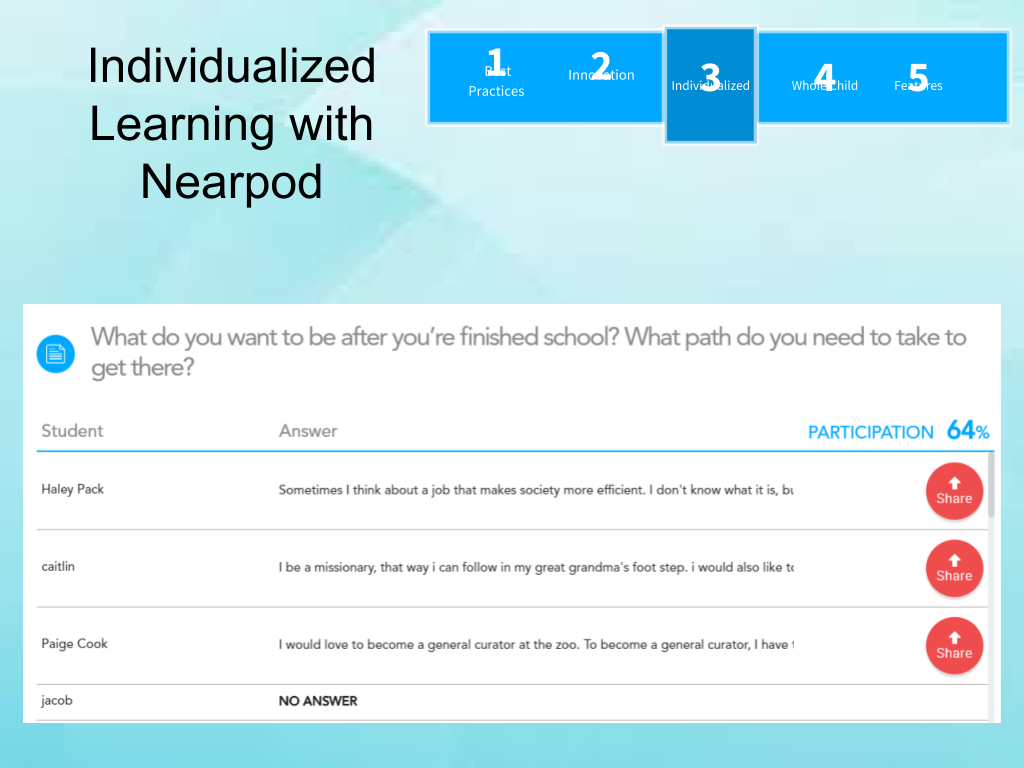 Collaborate through Nearpod with the Collaborate Board. I use this more than any other feature with Nearpod because in a virtual setting, it gives me a beat as to where the students are. You can use these as individual conferences with students, provide student voice and give Non-verbal engagement with "likes".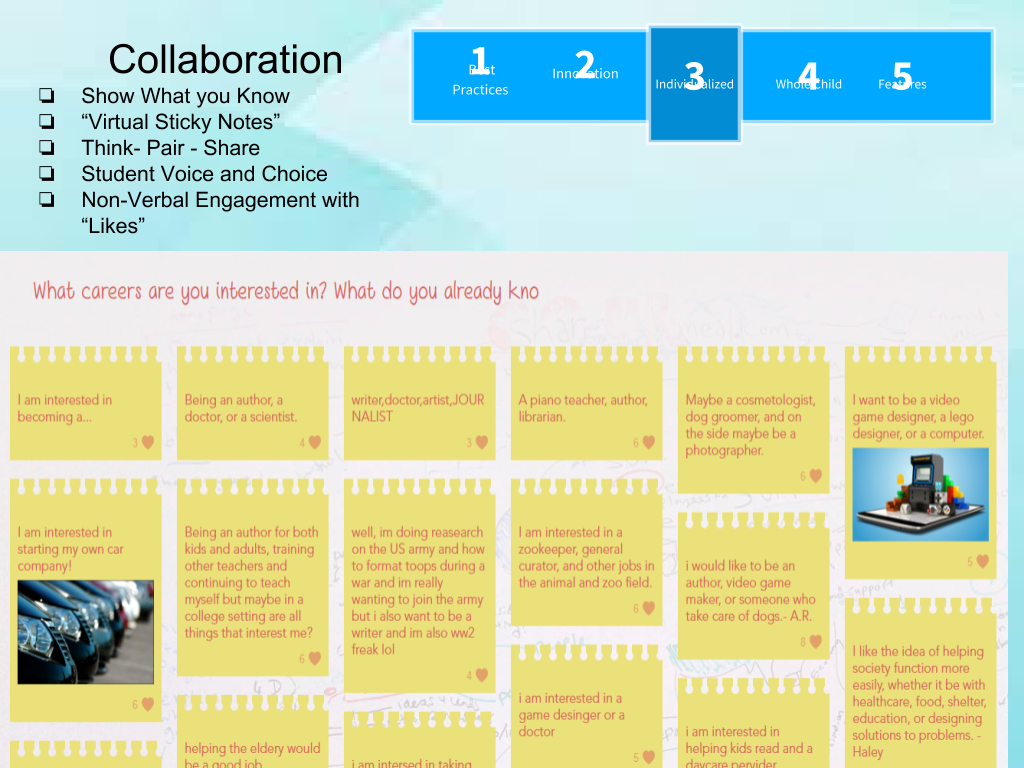 Pre and post assessments with Quizzes, Polls, Open-ended, Draw it!, etc. and explore and experience with VR activities or PhET simulations.
Experiential learning through 360° field trips
Exploring 3D images
Simulate science and math concepts virtually
Whole Child Learning
Nearpod does a great job by giving teachers the opportunity to meet whole-child needs of learners through many different programs and lessons. In a virtual environment, you can create a "Homeroom" that includes non-content topics such as; college and career readiness, healthy habits, stewardship, leadership, growth mindset, global learning, etc. We make this easier to deliver this with add-on programs such as Nearpod EL, College and Career Exploration, Digital Citizenship and Literacy, or the diverse library of pre-made lessons.
Why is Nearpod such a Powerful Resource for Virtual Schooling?
Nearpod is perfect for any virtual classroom.
Access a warehouse of lessons
Ease of use and edit lessons instantly
Choose between live lessons or student paced lesson
Receive immediate feedback from students
Innovate what is already being done in the classroom
Keep all students engaged regardless of location
With Nearpod's features and teaching best practices, you can change virtual schooling for the better! Let us know how you are using Nearpod for your virtual learners on our socials media pages!
If you are a virtual teacher, Mellissa has created a Facebook group, "Tools for the Virtual Teacher", to help continue the conversation about virtual engagement and collaboration amongst virtual educators.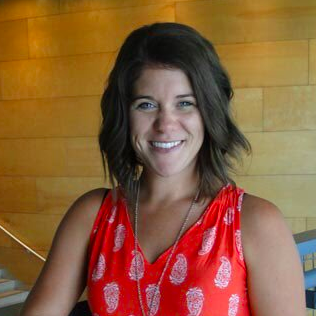 Mellissa is in her 11th year teaching for a Charter School Management Company (Innovative Education Services) out of West Michigan. For the last 4 years she has worked as a virtual Spanish and ELA teacher focused on middle schoolers from Michigan and around the world! Mellissa and Nearpod have become BFF's over the course of the last year and she enjoys sharing her experience with others!