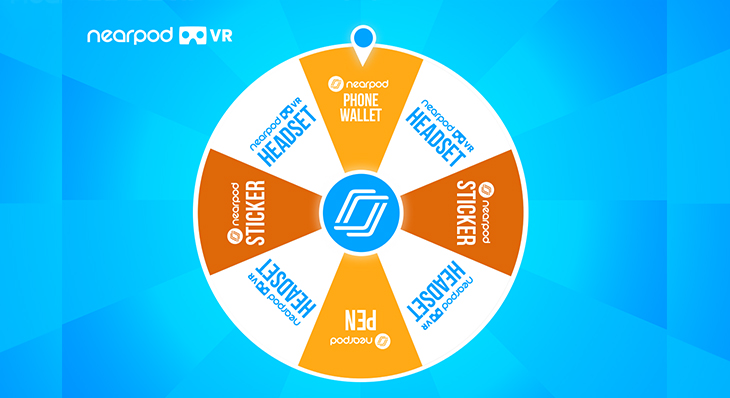 Come Meet Nearpod at ISTE 2016!
The Nearpod Team is heading to Denver at the end of June and we look forward to meeting many of you at the conference. We will be located at booth #1549, come by say hello and play our Spin to Win game where you will get a chance to win a brand new Nearpod VR headset! #spintowin #NearpodVR
In addition, we're proud to announce that the Nearpod platform will be used at 28 sessions at ISTE this year! Our very own PioNears will be presenting on Saturday June 25th at 8:30am – be sure to attend if you arrive early.  Check out the full schedule of session that will be using Nearpod below. Safe travels and see you soon!
Saturday, June 25
8:30–11:30 am – CRAFTING THE NEXT-GENERATION CLASSROOM: AN IMMERSIVE EXPERIENCE WITH NEARPOD
8:30–11:30 am  – ENHANCING THE 4 C'S: CREATIVITY, COLLABORATION, COMMUNICATION AND CRITICAL THINKING
12:30–3:30 pm – DEVELOP YOUR ONLINE LEARNING ENVIRONMENT
Sunday, June 26
8:30–11:30 am – DESIGN LEARNING SPACES FOR LITERACY, TECHNOLOGY AND COLLABORATION
Monday, June 27
8:30–9:30 am – PROBLEM-BASED LEARNING EXTRAVAGANZA!
8:30–11:30 am – THE GAMIFICATION OF TECHNOLOGY PROFESSIONAL DEVELOPMENT
11:00 am–1:00 pm – BREAKING OUT OF THE NORM WITH VIRTUAL REALITY
12:45–1:45 pm – 60IN60: THE ED TECH GAME SHOW!
2:30–3:30 pm – ELEMENTARY MATH STATIONS GO DIGITAL
2:30–3:30 pm – SCREENCASTING (REVERSE AND IMPROVE INSTRUCTION USING SCREENCASTS)
2:30–4:00 pm – STUDENTS TAKE RISKS, RECEIVE TIMELY FEEDBACK AND SUCCEED WITH ENGAGING, DIGITAL TOOLS
4:15–5:15 pm – CONFESSIONS OF AN INSTRUCTIONAL TECHNOLOGY SPECIALIST
4:15–5:15 pm – BUILD A BYOT PLAN FOR YOUR SCHOOL
5:45–7:15 pm – USING NEARPOD TO TRANSFORM PRESENTATIONS INTO ENGAGING AND DATA-RICH INTERACTIVE LECTURES
Tuesday, June 28
10:30 am–12:00 pm – BEST TECH TOOLS FOR FORMATIVE ASSESSMENT
10:45–11:45 am – IT AIN'T YOUR MOTHER'S APP: DEMYSTIFY DIFFERENTIATION
10:45–11:45 am – SCIENCE ADVENTURES WITH SATELLITE IMAGES
2:15–3:15 pm – COMBINE DIGITAL LITERACY TOOLS FOR CONNECTION AND COLLABORATION
2:15–3:15 pm – IBLEND: MIX BLENDED LEARNING TOOLS TO OPTIMIZE OUTCOMES
2:30–4:00 pm – MAKE YOUR LIST AND CHECK IT TWICE — SELECTING SAFE EDUCATIONAL APPS
4:00–5:00 pm – LIVING AT THE LIMIT: REDEFINING PEDAGOGY WITH AUGMENTED REALITY
4:00–5:00 pm – WHAT COMES AFTER DEPLOYMENT? DESIGNING A SUSTAINABLE 1:1 ELEMENTARY SCHOOL
4:00–6:00 pm – TRENDING THE POSITIVE: USING TECHNOLOGY TO CELEBRATE THE GOOD IN EDUCATION
4:30–7:30 pm – MAKERS: MAKING BIG AND SMALL DREAMS COME TRUE
Wednesday, June 29
8:30–9:30 am – BOOST YOUR INSTRUCTION WITH FORMATIVE ASSESSMENT TOOLS
8:30–9:30 am – VIRTUAL REALITY FIELD TRIPS IN THE CLASSROOM
10:15–11:15 am – MAKE COLLABORATION EASY WITH INTERACTIVE APPS
11:45 am–12:45 pm – AUGMENTED REALITY: ENGAGING A MINECRAFT GENERATION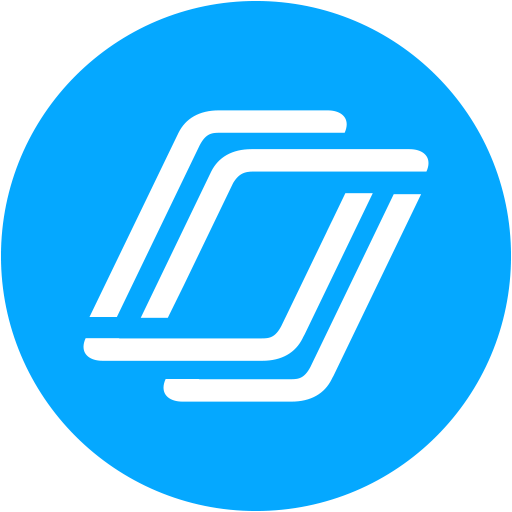 Nearpod's award-winning platform is used by thousands of schools across the country, transforming classroom engagement.