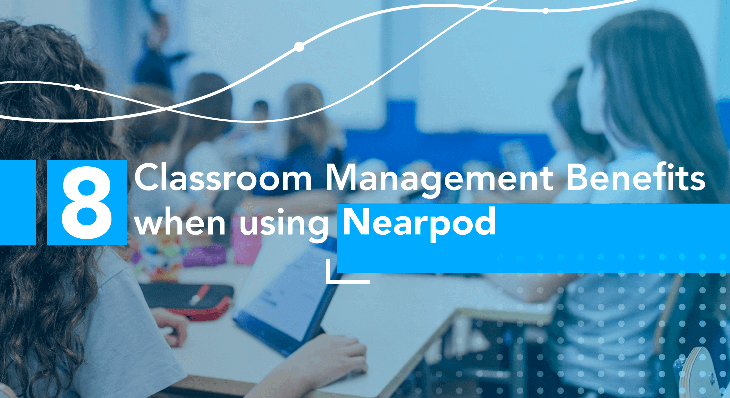 8 Classroom Management Benefits when using Nearpod
When you're looking to integrate a specific platform in your classroom, it's important to investigate how that platform supports your specific classroom goals. Beyond Nearpod's amazing features and content is a simple concept that the platform itself can support your classroom management initiatives.
Here are 8 ways that Nearpod can strengthen classroom management.
Visibility to on and off-task behavior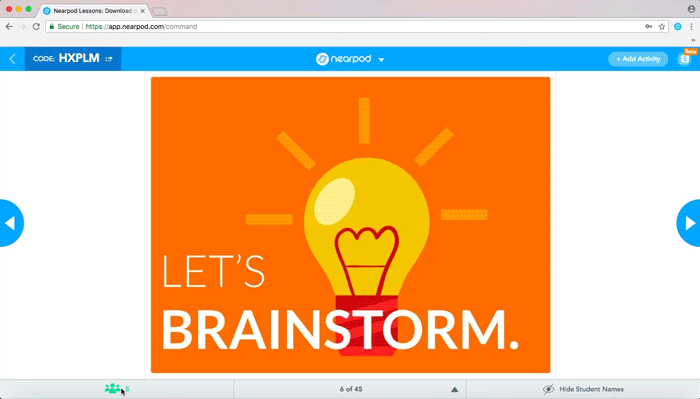 When a student is logged into Nearpod, a green dot will display next to their name. Let's say a student decides to go out of the lesson and into another app or decides to message a friend. The green dot will turn to red and the teacher can see exactly which students deviated from the lesson!
Teachers can choose the classroom management strategy that works best for them to address this issue.
Giving all students opportunities to participate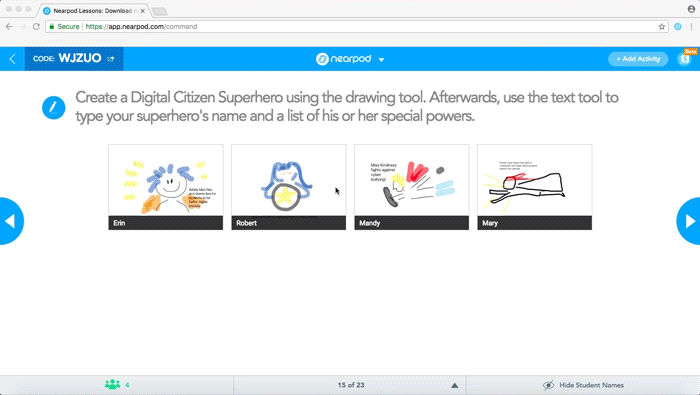 Your classroom contains students that might want to answer every question, popcorn answer or try to get by without being noticed. How can you ensure that you're giving students the opportunity to respond while nurturing and providing confidence to those that are shy?
Nearpod has multiple options to allow students to respond in a way that they feel most comfortable. Students record their answers directly into Nearpod without the intimidation of blurting aloud or being wrong. The teacher can choose to share specific answers with the class anonymously. This classroom management strategy creates a safe and supportive learning environment.
The teacher can also add slides to allow best practices such as think-pair-share or table talks for students to reflect on their responses.
Immediate teacher and student feedback
When a teacher posts a formative assessment option such as a quiz, poll, open-ended question or draw it activity. They are able to see the student's response in real time. The teacher can immediately tell which students need intervention and those who need enrichment or extension activities. At the same time, students are able to immediately self-assess their own understanding.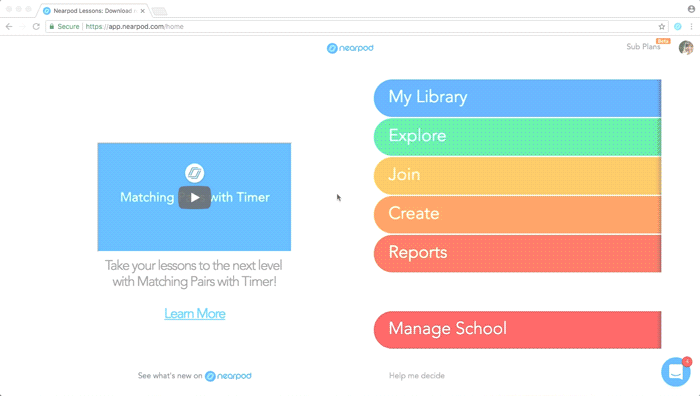 All student answers are housed in the Nearpod reports section. The teacher can easily see (without the time-consuming task of grading) which students are struggling with a certain concept and intervene with targeted coaching and small groups immediately.
Discover 8 ways Nearpod can support your #classmanagement initiatives!
Click To Tweet
Synchronous Devices
When you choose to inform your students about a specific topic (Ex: presenting explicit information), utilize Nearpod's live mode. When you swipe your device, student devices synchronized and progress through the lesson as the teacher swipes their device.. Students stay on the slide that you choose them to be on to maximize the flow of the lesson.

Self-paced lesson accountability
How can you ensure that your student's independent work is taken seriously? Student-Paced Nearpod lessons collect post-session reports so your students can ensure that what they place in their lesson is received by you. At the same time, these reports serve as excellent documentation to share with parents for increased accountability.  
Ownership of Learning with Student Notes
How will students study for upcoming quizzes? With the Nearpod Student Notes feature, you can opt to allow students to be responsible and create their own study guides.
Quick Plan B when Needed
To some, technology in the classroom is a perk and there are times when that perk needs to be taken away. It can be time-consuming for a teacher to plan a Plan B. With Nearpod, you can quickly export a Nearpod lesson as a PDF and allow that child to complete the lesson on paper.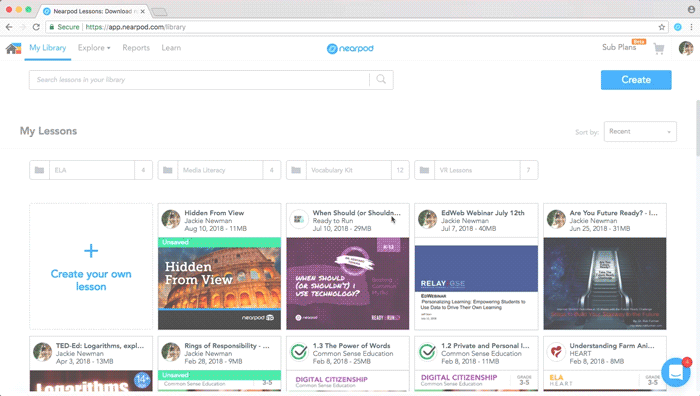 This is also helpful if your WiFi fails!
Relevant material = Engagement 
Finding lessons that represent all students in your diverse classroom can be a challenge. Highlight the untold stories that represent all cultures in the classroom with our Timeline Lessons so students from various classrooms feel accepted. This curated set of social and emotional learning lessons to support the whole child are free and perfect to use on any day. Promote positive social media behavior and awareness towards company consumption tactics with our Media Literacy lessons from our Digital Citizenship and Literacy offering.
How do you use Nearpod to support your classroom management initiatives? Share and let's collaborate in the comments!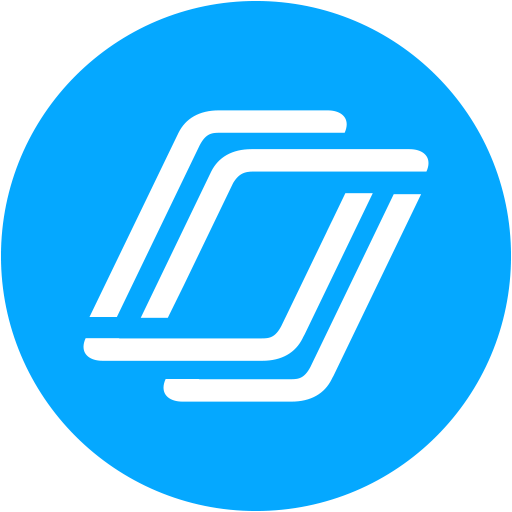 Nearpod's award-winning platform is used by thousands of schools across the country, transforming classroom engagement.