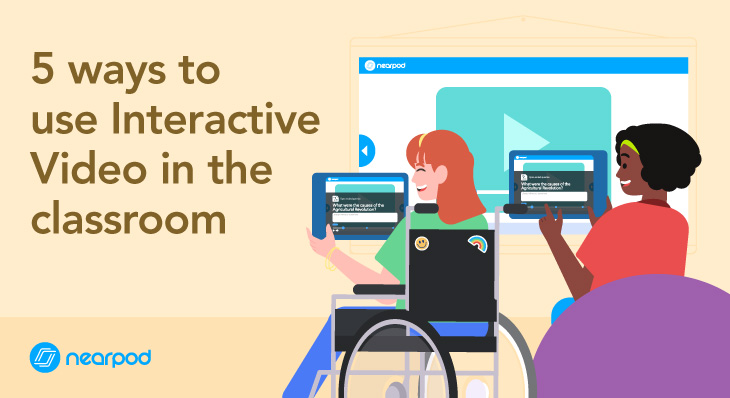 5 ways to use Interactive Video in the classroom
Teachers, we're entering a new frontier – interactive videos. This digital media allows teachers to boldly go further than we've ever gone before. Information right at our fingertips that immerse students deeper into content with just a click of a button. Simple to use, Nearpod's Interactive Video feature guides classroom discussions, assesses student understanding, and hands control over to kids. Buckle up and take a journey with me as I share with you the wonders of interactive videos in the classroom.
1. Assessment
Finding a meaningful assessment feels like looking for a needle in a haystack. It's worse when you have to come up with your own assessments – no pressure. Sometimes you just need something easy but relevant to the content. With Interactive Videos in Nearpod, assessment and engagement make a perfect combo like PB and J. What's absolutely fabulous about using Interactive Videos as assessments is they're versatile for any occasion.
Follow these steps and tips when creating an Interactive Video lesson:
1. When you're creating an Interactive Video lesson, place a question at the start to pre-assess prior knowledge. 
2. Add a question in the middle of the video to act as a formative assessment, gauging student understanding. 
3. Afterwards, look back at the post-session reports and see which students may need reteaching.
My absolute favorite is to use an Interactive Video as an exit ticket. Students watch a short video tied to the subject content, answer questions, and you get quick reports telling you how well the lesson went – awesome, I'm sure! Nearpod's Interactive Video feature even allows for different question formats: multiple choice or open-ended.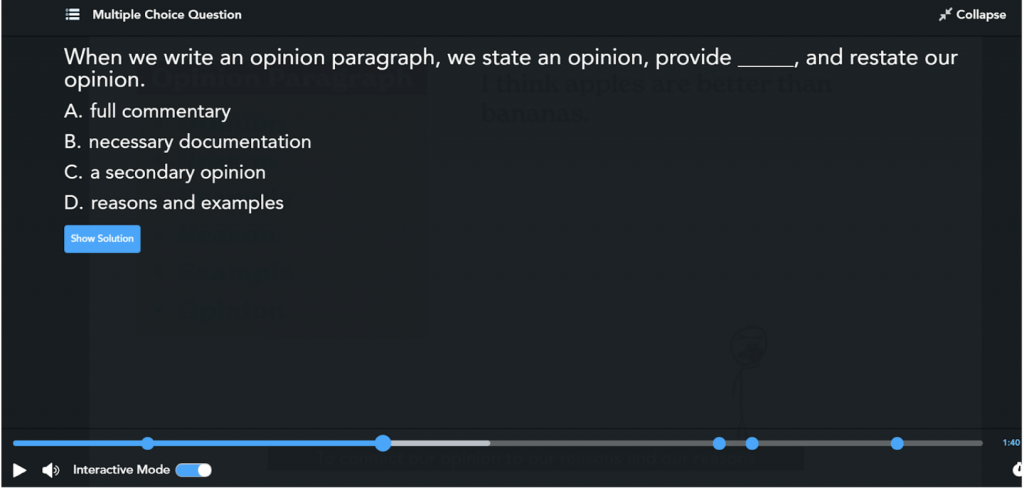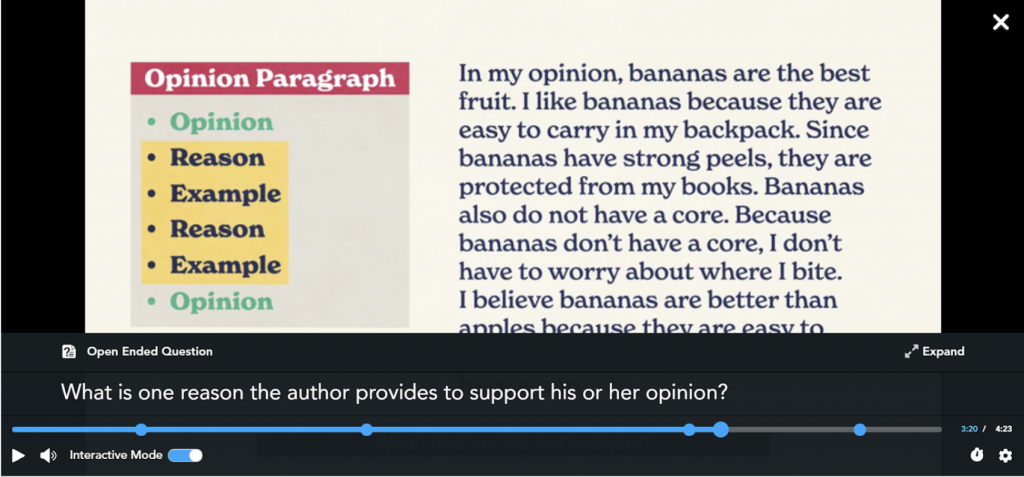 2. Whole Group Teaching
When you're a primary teacher like me, you spend a lot of time at the carpet. Engagement and purposeful questioning are key to herding a room full of kittens. They're cute but you gotta hook 'em. I'm not artistic, so my anchor charts look like Picassos. I also write down great discussion questions in my lesson plans, but often don't ask them at the right time or forget asking them altogether. It's great using the Front of Class mode with Interactive Videos because the pauses in videos act as discussion prompts, guiding lessons in targeted ways. It makes me pause to allow students to reflect on what I'm teaching. They get opportunities to think-pair-share, answer individually by calling on students to select answers, or answer as a whole class. To save me even more time, Nearpod's library already has pre-made interactive videos in multiple subject areas – ELA, math, science, and social studies.
Finding a video is easy. Here are a few steps:
1. Click into Nearpod library
2. Select "Videos" in the filter
3. Select grade level and subject
4. Choose an Interactive Video for your upcoming lesson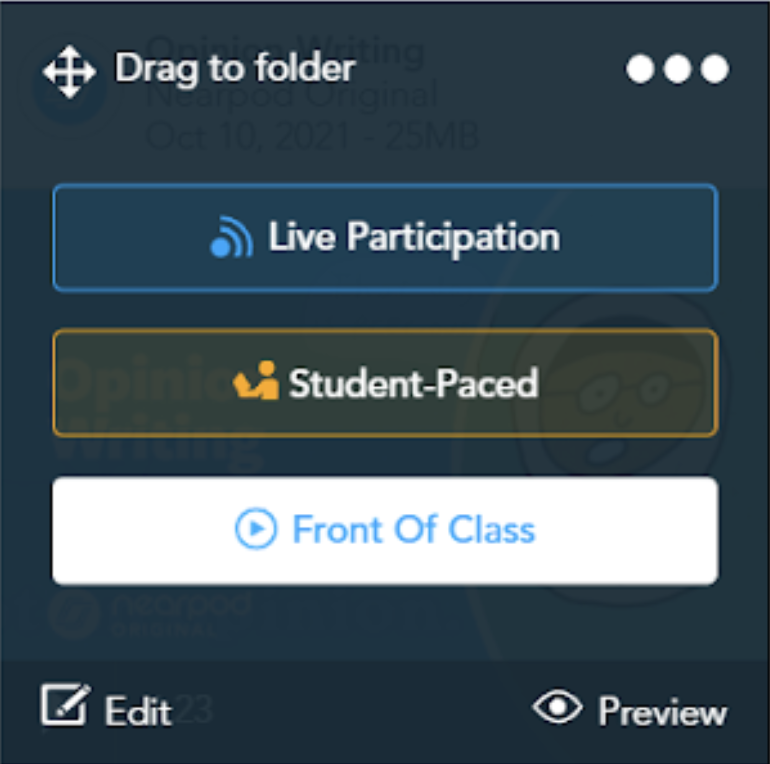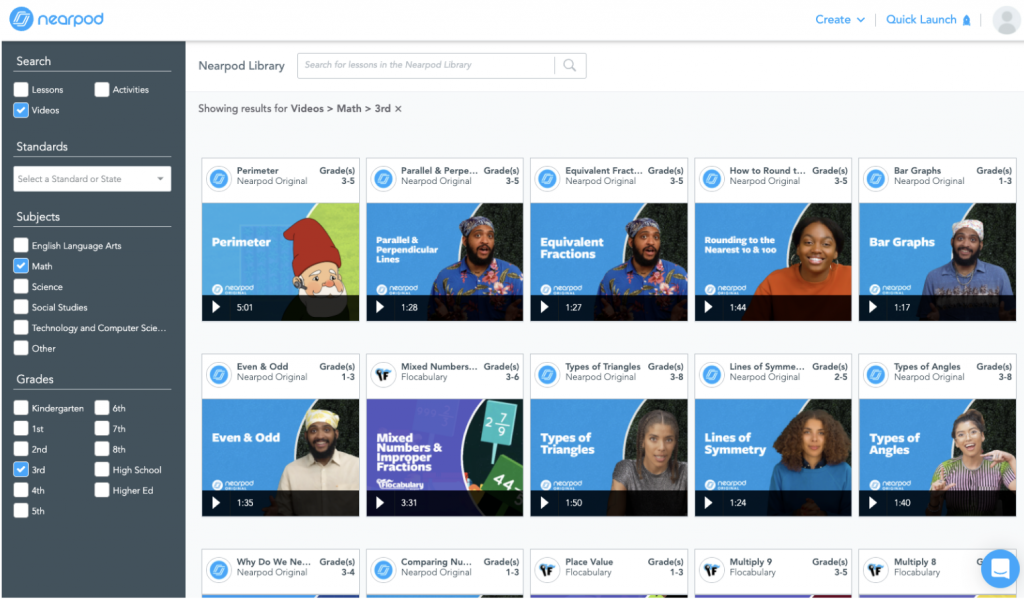 3. Station Activity
Interactive Videos are perfect station activities. Leaving students on their own when using either an interactive notebook or craftivity is dangerous. Younger students struggle to read directions, and let's be honest, older students ignore them. What you thought would be a simple, independent activity turns into utter calamity. With Interactive Videos, you can record a video of yourself making the interactive notebook or craftivity for students to follow along to in real time. Insert questions, checking on student progress to help maintain balance in the universe.
Creating your own video is straight forward:
1. In your Nearpod library, click "create" then "video"
2. You can upload your own video or even pull videos from places like Youtube.
3. Once you upload your video into Nearpod, "add activity" to create open-ended or multiple choice questions. 
4. Save your question and add as many questions to the video you feel are necessary.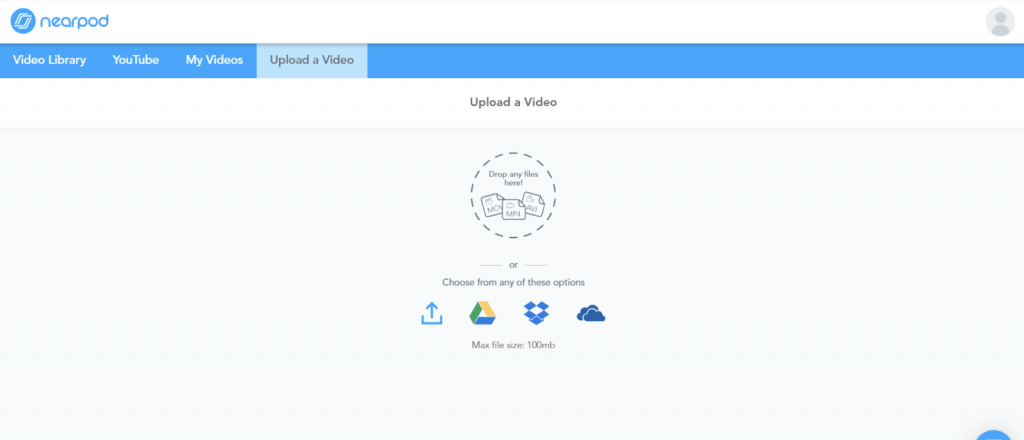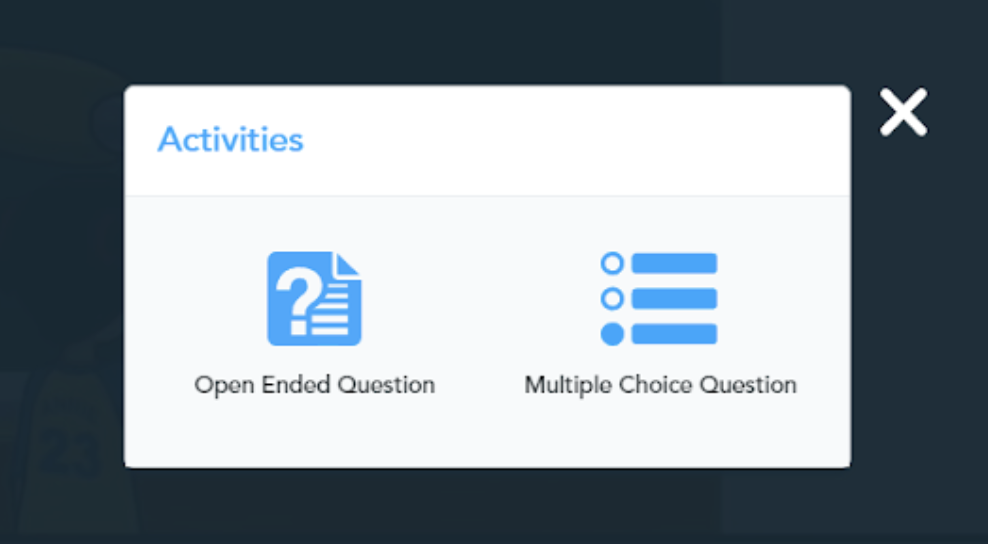 4. Distance Learning
Distance learning – challenge accepted! I'm sure we're all in agreement that students learn better in the classroom, but our world changed. Teachers must maximize learning done outside the classroom as much as possible. Embedding responses into videos maximizes student learning as much as possible through distance learning. With ordinary educational videos, what stops a student from clicking play and leaving the room? As much as I hate to raise my hand on this one, I'm guilty of doing it too. Interactive videos place more accountability onto students to truly listen and watch videos that expand their knowledge from home. Teachers monitor completion through Nearpod reports and see which students not only understood the content but completed it too.
5. Student-Created Videos
Technology evolves and expands in ways that make my head spin, and it's up to educators to ensure students are well equipped to enter this vast land of technology. Also, students learn better through application. Using student accounts in Nearpod, students create their own interactive videos! Giving students the opportunity to create interactive videos through Nearpod aligns with ISTE (International Society for
Technology in Education) standards. Such videos make students "knowledge constructors" and "innovative designers." It's also engaging and empowering to students. They are given opportunities to be creative and showcase their skills.
Students can make videos by following these steps:
1. Click "Create" and then "Video"
2. Search and upload videos through Youtube, Google Drive, etc.
3. Edit the video using "Trim"
4. Choose a spot in video to "Add Activity"
5. Create"Open-Ended" or "Multiple Choice" questions
In order for students to make their own interactive videos, student accounts must be enabled by the administrator.
*Note: this feature is available for School/District Premium Plus accounts. To learn more about our license types, visit our Pricing Page.

Boldly take your classroom to stellar heights by using Nearpod interactive videos. Nearpod's lesson library allows easy access to videos that help teachers get started, or smoothly make your own videos with brilliant questions to elevate classroom discussions. So what are you waiting for? Go forth and conquer.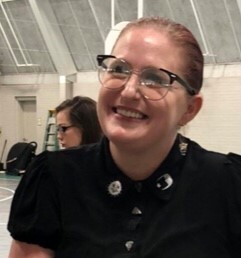 Angelia Simpson has been a first grade teacher for nine years. With a classroom full of minions, she balances the wonderful line of chaos and learning. Passions include writing, technology, reading, and Corgis.