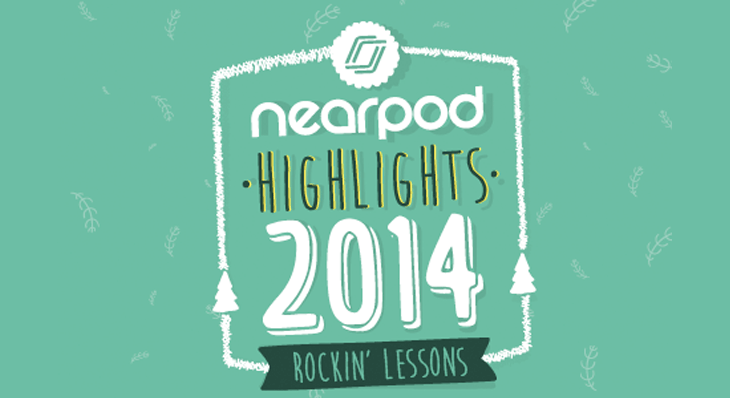 2014 insights: Building outstanding learning experiences with Nearpod
Guido Kovalskys, our CEO, shares the most important milestones of this year, which have made Nearpod the educational tool you all know and love.
Dear Nearpod Family,
2014 has been a busy year for all of us at Nearpod, in which we have grown from an early stage start up with a bold vision and a promising product, to a fast growing company with millions of teachers and students using that product in schools all over the world.
We are not alone in our mission to redesign live instruction using mobile devices in the classroom. We have silently partnered with thousands ofinnovative educators that are creating awesome learning experiences with Nearpod, raising student engagement, and improving learning outcomes for millions of students. Those teachers are doing the hard work–Nearpod is just lending a hand. So to all of our teachers: Thank you!
The speed of technology deployments in K-12 schools is staggering. The mobile revolution is reshaping education in ways that we have not even imagined when we started this adventure. In the US alone, ~13 million connected devices (desktops, laptops, and tablet computers) are being used daily by teachers and students to completely redesign teaching and learning. And this is only the beginning. Up and coming trends like BYOD (bring your own device), virtual reality, adaptive learning, content personalization, crowd sourced content creation, project-based learning, and many other innovative approaches will completely reshape our K-12 education system in the coming years.
We're proud to be part of this change. In the summer of 2012, our team set out to help educators use mobile devices to make learning relevant and interactive for students. The progress that we've made in these 2+ years is tremendous and we are amazed to see so many teachers completely redesigning their instruction using Nearpod. Every month ~1 million students access Nearpod thanks to the amazing work done by teachers using our powerful Silver Edition, which is 100% free. As we grow from an early stage start up, our popular blog post "Why is Nearpod free?", is always a good reminder of why we're here.
Some of our major accomplishments this year have been cultivating partnerships with large school districts including San Francisco, Miami, Houston, New York among many others. Many people have warned us before launching Nearpod that building relationships with districts without having a large team on the ground was almost impossible. Every day, we're proving otherwise.
In September, we were thrilled to have been featured by Apple's App Store as a Best New App. Your recognition and enthusiasm helped make this possible!
Together, we are building aligned and engaging Nearpod-enabled presentations for students via our very selective Nearpod Authors program, where some of the most creative teachers in North America are sharing their interactive lesson plans with the Nearpod community. This year we also recruited our first class of  Nearpod PioNears, a group of excellent professional development professionals that are actively sharing their innovative instructional strategies and creative visions of education. These programs will grow even further in 2015, while we continue to scale our business and reach new users all over the world.
But the best is still ahead of us. We've been listening to our users' feedback, and in 2015 we will add amazing new tools to empower teachers and students. Some of the most promising new features include student note taking, deeper Google Drive integration, and a new design-minded content creation tool for iPad. I'm particularly excited about our early experiments with virtual reality, a technology that can provide opportunities for web-based field trips, remote science experiments, and other rich and immerse learning experiences in Nearpod. Your feedback is always a gift, so I hope you'll keep sharing with us what you want to see from Nearpod in 2015.
We feel incredibly lucky to work on a tool that is meaningful and helpful for the important work that educators do every day. I'd like to thank all of you who are helping us build our vision: teachers and students using Nearpod, Nearpod employees, our PioNears and Authors, our supporters at NewSchools Venture Fund, the Stanford d.School, Emerson Collective, StartX, the Salesforce.com Foundation, and our friends and followers. As digital technologies continue to transform the education landscape, your support, energy, and inspiration is bringing positive change to learners, and I can't wait for what's ahead!
Thanks!
Guido Kovalskys
CEO, Nearpod
Check out our amazing 2014 Highlights!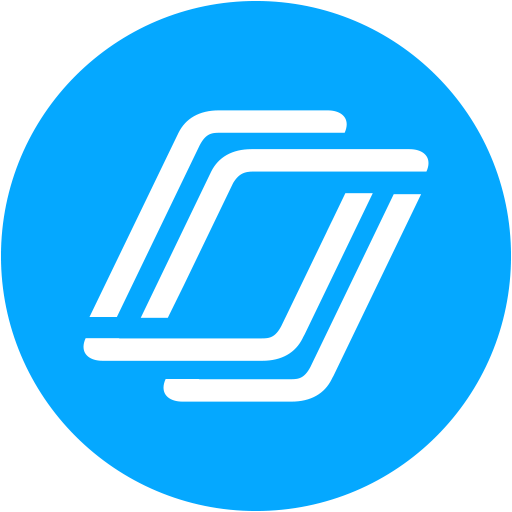 Nearpod's award-winning platform is used by thousands of schools around the globe, transforming classroom engagement.